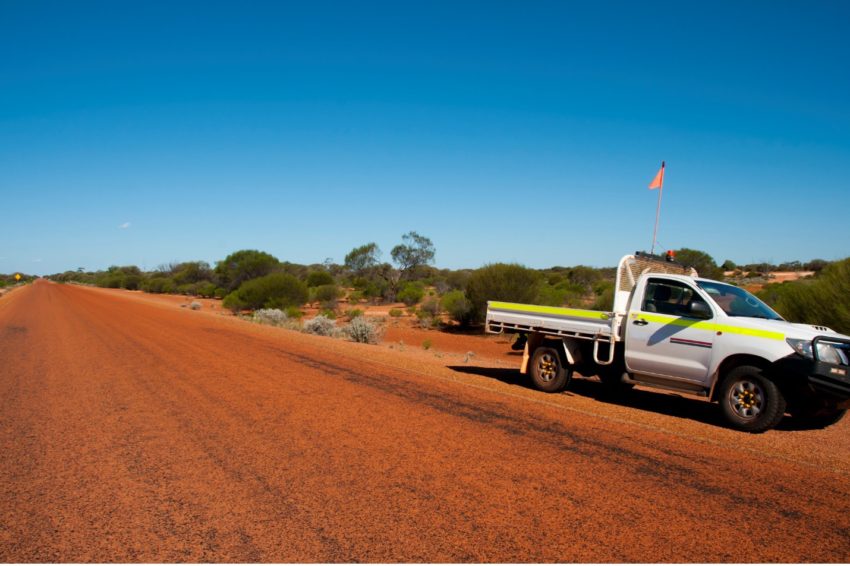 LED whips are a safety feature every off-roader should have installed on their vehicles. Their high-visibility design makes for safer work and play whenever you go out.
Reasons to Utilise LED Whips
Oftentimes, off-road driving kicks up dust and makes seeing your surroundings a bit difficult. LED whips take the guesswork out of where other vehicles are and allows you to pinpoint their location even if you can't see the vehicle itself.
The flagpole rises several metres above the vehicle, illuminating the sky like an arrow pointing right down to where the vehicle is. Whilst telling others where you are, it also helps to illuminate your surroundings, which is particularly helpful when driving at night.
The use of LED whips also helps to reduce the likelihood of collisions between vehicles and other off-road hazards. It's definitely a great idea if you're wanting to keep your ride in one piece.
LED Whip Design
Their design is standard among manufacturers. A single, flexible fibreglass tube housing containing several hundred, sometimes thousands, of LEDs. These can be a single colour or multi-colour-changing LEDs which can be controlled with a remote or an app on your phone. This takes the "boring" out of the safety feature and gives you another way to individualise your ride.
LED whips are constructed to withstand all types of weather from snow and rain to mud and sand. They are impact and abrasion resistant meaning no matter what conditions you're riding through they'll hold up to the storm.
They come in various lengths from .6 metres all the way up to 1.8 metres depending on the application and vehicle. A general rule of thumb is to mount a whip no longer than xx the vehicle height.
Two options you'll find for the top of your whip are flags and a flashing light. These are no standard but are available from some manufacturers. This increases the visibility of your antenna and allows you to be seen from distances up to a kilometre away.
LED Whip Application
Off-road use can be for buggies, utes, or other 4×4 vehicles heading out for some fun. Just be sure to choose a whip that's not so long it will bend over backward and hit your vehicle under heavy acceleration or cornering.
Whips are mandatory for mining vehicles in which case the tip of the whip must measure 4.2 metres above the ground.
However, you won't see these safety antennas being used on the road though. The law only allows for their off-road use.
Mounting Options for LED Whips
There are four basic mounting options when it comes to affixing a whip to your vehicle.
First, you'll need to determine where on the vehicle you'll be mounting the base. The most common placements are on the bull bar, roll cage, or headboard/roof.
Once you know where you want to mount your whip, you'll need to determine which mounting base you want to use. There are two permanent mounts and two semi-permanent mounts.
The two permanent mounts are fixed bolt-on and anti-rotational fold-down. The fixed bolt-on mount is best for work applications like work sites and mines as the vehicle will always need to have a LED whip attached. The anti-rotational fold-down option would be best for a work vehicle that frequently leaves a work site. In this case, the whip can be lowered and folded down into an "off" position making the vehicle once again street legal.
Quick release and magnetic are the two semi-permanent mounting options. The magnetic one utilises as its name suggests an extremely strong magnet in the base to affix it to the vehicle. The quick release option usually utilises a pin to secure the whip in place. Both these mounting options are perfect for weekend off-roaders or those who only occasionally head out to the bush for some fun.
Regardless of your reason for taking your ride off-road, an LED whip will ensure you are making sure your vehicle is as visible as possible to anyone and anything you might encounter. Plus, it's a way to add some colour to your ride and make it stand out from all the rest.