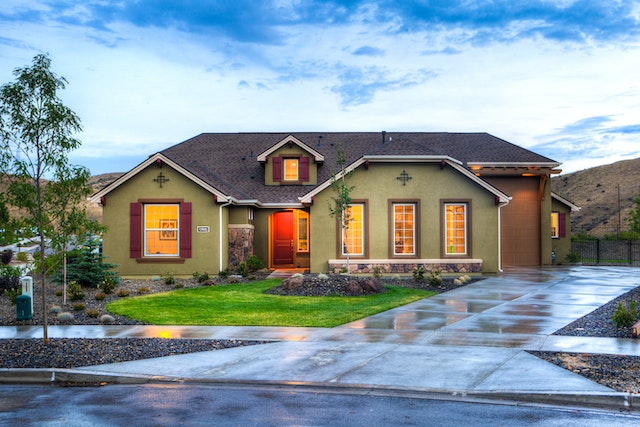 Real estate investment is one of the best options for creating wealth. It helps you enhance your income and build a solid financial foundation. You have different options for trying your hand in this field. However, it might take forever to realize your goal when you have shaky financial foundations.
Raising the upfront cash for buying real estate properties is not a walk in the park. You might require to save for years. Fortunately, hard money loans are shortening the path. These short-term credits help you invest in real estate and secure prime property deals. 
As a first-timer, you might have the desire to utilize this financial instrument to invest in rental property. But you have no idea about the way forward. Here is how to use hard money loan to invest in rental properties:
Find a reliable and reputable hard money lender
With emergency cash demands growing daily, hard money lenders are popping up. The market is full of private lenders ready to offer you any amount to meet your cash needs. While this sounds like a good idea, not every lender is reliable. Some are brokers and fraudsters ready for prey. You can quickly lose your cash to them when they ask for a down payment.
As you start your real estate investment journey, you need to ensure you are dealing with a credible hard money lender. Spend your time searching online and pay attention to their rating and reviews. Also, you can seek referrals from your colleagues and investors. This way, you will avoid falling into the hands of predictors and unreliable lenders.   
Know your credit needs 
After identifying a lender, you need to assess your credit needs. How much money do you require to kick off your investment journey? Is it several hundred or thousands of dollars? Also, consider their terms and conditions. 
Different hard money lenders will have varying interest rates and the repayment period. It is essential to consider this aspect against your credit needs. Always ensure your lender offers you the best loan terms and amounts. Otherwise, the loan can become an unbearable burden, hurting your investment dreams. 
Search for prime rental property 
With the lender identified and the loan amount decided, the next step is to search for properties. You need to look for prime rental properties with huge return potential. Go for properties that will easily attract tenants. You can look out for properties in various listings. 
Importantly, you will need to visit their location. Your lender will require information about the property, such as its condition, location, and expected income. The information will help them assess the property value against which they will offer you a loan. So, ensure you have the right property to align with your loan needs.
Apply for the loan
The next step is applying for a loan to purchase the property. You will need to submit a loan application to the identified hard money lender. Your application should feature essential documentation which will assist the lender in processing your loan. Some of these documents include financial statements, property appraisals, and rent projections. So, ensure you have them as part of the application attachments.
Close the loan
Upon reviewing your documentation, the lender will approve your loan. But before disbursing it, they will require you to pay some fee or sign various documents. Complete these requests, and they will close your loan. 
Buy the property and improve it 
Everything is now set. You can approach the property seller and close the deal. If the property requires renovation, you must hire someone to perform the job. Get the rentals ready for occupation.   
Rent out and start to repay the loan
Your rental properties are in the right form. It is time to get tenants. Sometimes, hard money lenders tie their repayment to the rent. They will assist you in getting tenants for your property. This means you will never fail to repay their dues. Others will leave you to get tenants for the property. 
Either way, you must make your payments as per the agreed terms. Ensure you repay the monthly installments on time. When you fail to meet your obligations, the lender has the right to develop ways to recoup their investment. They will foreclose your rentals and get their money back. Avoid such an encounter by playing your roles perfectly.        
Wrapping up
As you can see, you do not need a million dollars to get into the real estate field. You can invest a few hundred dollars in rental properties and start your journey. All you will need is support from a hard money lender. This credit option comes with favorable terms and processing time despite attracting banks' higher interest. 
However, you need to be conscious when investing in property with hard money loans. Pay attention to the terms and ensure you are dealing with legit lenders. Otherwise, you will become prey to fraudsters disguised as hard money lenders.