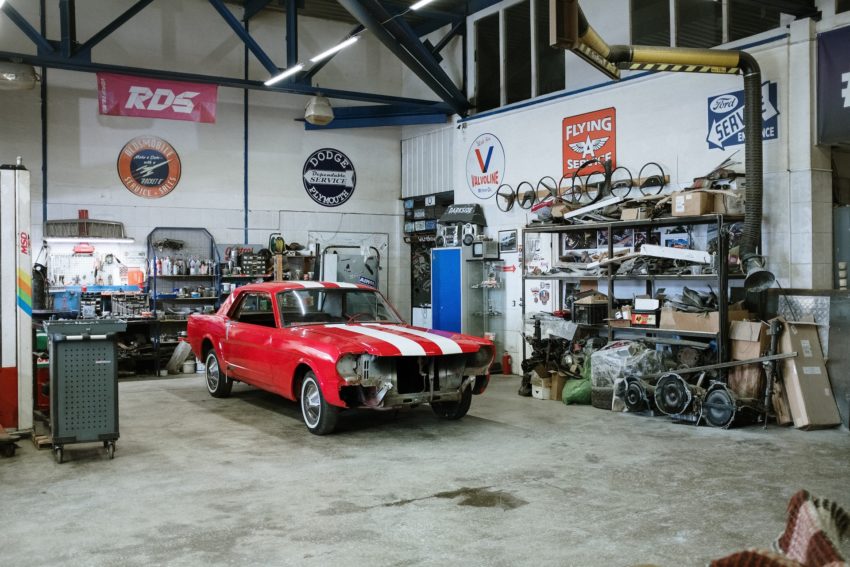 Portable storage containers can be highly useful for any auto repair shop. Containers are relatively cheap and can outlast traditional steel sheds since they are more resistant to rust, water, and pests. Ultimately, using portable storage containers enables businesses to run more effectively while saving money at the same time. With proper organization, auto repair shops can use these containers in three main ways.
1. Provide Additional Storage Space
Auto repair shops are commonly cramped spaces that store many tools and spare parts. Unfortunately, this means that the workspace is usually limited, making it difficult to keep everything in its place and have proper organization. Auto repair shops can benefit greatly from adding storage space to their premises with a portable storage container. These containers provide plenty of room for spare parts, tools, and equipment regularly needed for maintenance and repair jobs.
With a storage container, shops can now keep more items on site, saving time from trips to the store and allowing them to access the supplies they need quickly. These storage containers are ideal for auto repair shops—they make finding and organizing parts easy while freeing up physical space within the shop itself.
2. Used as Mobile Workstations
Automotive repair shops often benefit from using portable storage containers as mobile workstations. Their mobility and ample space offer an ideal workspace for technicians to bring their tools and easily move between jobs. This can benefit the shop when they need to perform repairs or maintenance work on-site in isolated locations such as small car lots and automotive garages.
Furthermore, utilizing these containers as mobile workstations allows employees to bring everything they need with them, so they are ready to tackle any job in any environment. They are designed to be durable enough to handle every job and lightweight enough to move them easily. If your auto repair shop needs a versatile solution for its working needs, portable storage containers should be worth a look.
3. Used to Secure Tools and Equipment
Keeping track of tools, parts, and equipment can be a tedious chore that takes time away from doing actual repairs. Portable storage containers offer an efficient way to protect these items from theft or weather-related damage while making it easier to find the tools you need when it's time to work. They are also locked and securely sealed, making them an ideal way to store expensive replacement parts for the shop's vehicles.
With the extra security of the contents in portable storage containers, auto repair shops no longer have to worry about theft or vandalism, allowing them to focus their energies on the work at hand. These containers offer superior security features like locks and alarms and can also be moved around the shop as needed, providing quick access to essential items. Additionally, their modular design ensures that repairs are always completed efficiently, allowing mechanics to focus on serving customers.
Portable storage containers are incredibly beneficial to auto repair shops, especially when more space is needed without investing in expensive renovations or an additional warehouse. Furthermore, it allows customers to conduct the necessary repairs with fewer risks of mishaps due to quick access to the right items. As more repair shops realize the benefits of using portable storage containers, it's safe to assume they'll become increasingly popular among businesses needing extra space.