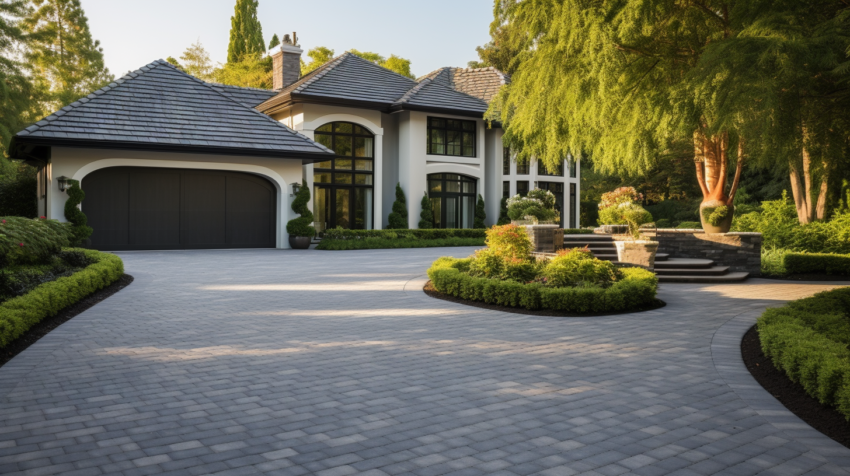 Your driveway is the first thing a person sees when they visit your home. If you want to make a good first impression and increase your curb appeal at the same time, you'll want to create one that is as beautiful as it is functional. Using pavers for your driveway is a great place to start. But how do you know which pavers are right for your home? These six tips will help you make your choice.
1. Make Sure You Match Your Home's Style and the Surrounding Area
One of the most important things to consider when choosing pavers for your home's new driveway is whether they'll match your home's style. You don't want to choose pavers with a modern look if you live in a rustic farmhouse and vice versa. Matching your pavers to your home's unique architectural features, like the roof, window panes, and accents will bring your entire property together and increase your curb appeal. But don't just consider your home's style. Look at the nature that surrounds it. If you live in a space that is filled with trees and green space, you might want a more natural-looking stone, whereas something sleek works for a suburban subdivision with small yards.
2. Choose Durable Pavers
Any pavers you choose for your driveway must be durable. After all, you'll drive over them every single day. However, they must also stand up to your local climate. Look for options that can withstand extremely high and low temperatures, depending on where you live, as well as those that can stand up to heavy rain, snow, ice, and even direct sunlight. You'll also want to make sure you choose something that is slip-resistant so you don't fall when it gets wet.
3. Consider the Size of the Project
Do you have a small driveway that's just big enough for your car, or do you have a long winding driveway that meanders through your front yard? Either way, the size of your project can have a huge impact on the type of pavers you choose. You don't want to choose small or intricate pavers for a big driveway unless you have unlimited time and money.
4. Think About Colors
While you want your pavers to match your home's style, you'll also want to take the color into consideration. If the color of your paver clashes with your home's features, the outcome won't look good to you or anyone who visits your home. That doesn't mean you have to match everything exactly but choose color schemes that compliment your home's features, like all warm or cool colors.
5. Consider Maintenance
One reason many people choose pavers for their driveways is that they are quite low maintenance when compared to options like concrete and gravel. But that doesn't mean they don't require any maintenance, and when making your decision, you must decide how much work you want to put into your driveway's upkeep. For example, some pavers allow grass and weeds to grow up between them, and you'll have to take time to keep those trimmed. Also, if you live in an area where it snows, it can be difficult to shovel snow from certain types of pavers.
6. Don't Forget Your Budget
Of course, before making any decision, you'll want to take your budget into consideration. Certain types of pavers may cost more upfront, but they'll require less maintenance down the road. And, of course, if you have a longer driveway, you'll need more pavers to fill the space, so you may need to choose a less expensive option.