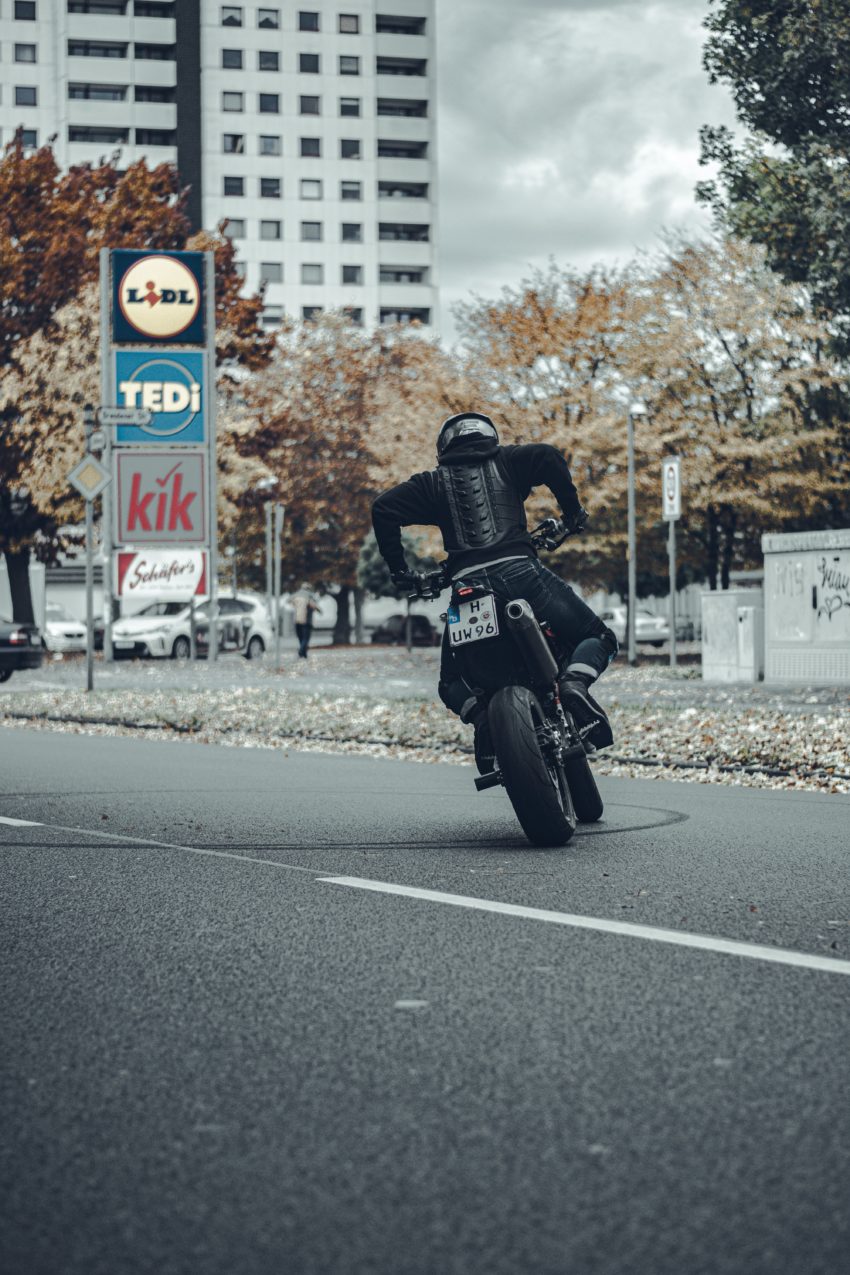 If you are just starting your adventure with motorcycle stunts, it's best to choose a low-powered machine that is easy to control. Motorcycles with engines of around 250cc or smaller are a good choice for beginners who want to learn basic wheelies techniques. Always check if stunt bike parts are available on the market before choosing a motorcycle for stunts, so that you can prepare the bike for efficient and safe riding.
As for low-powered motorcycles suitable for learning stunts, there are several popular options worth considering. Here are a few suggestions:
Honda MSX 125 Grom
The Honda Grom is a 125cc motorcycle that is low and lightweight, making it easy to control. It also has sporty suspension and an aggressive appearance, which makes it a popular choice for beginner stunters. The popularity of this model is evidenced by the number of parts we offer for it, including cages, rear sets with subframes for scraping and titanium.
2. KTM 390 Duke
The KTM 390 Duke is a 390cc motorcycle that is taller and more powerful than the Honda Grom, but still relatively easy to control. It has sporty suspension and an engine with enough power to assist with executing tricks and maintaining balance. In our offer, you can find engine guards, reinforced rear footrests, bigger sprockets, and additional caliper mounts.
3. Suzuki DR-Z 400
The Suzuki DR-Z 400 is a 398cc motorcycle that is a choice for those who want to learn stunts on a supermoto. It has a powerful engine and sporty suspension, making it an ideal choice for those who want to learn stunts on more challenging surfaces. An additional brake caliper mount, which we offer, will definitely come in handy.
4. Honda CBR 600 F4i
The Honda CBR 600 F4i, despite having a displacement of only 599cc, is a great choice for those starting their stunt adventure. A powerful engine, lightweight construction, comfortable riding position, and high-quality workmanship are just some of the features of this model that make performing motorcycle acrobatics easier. In our offer, we have a wide range of parts to prepare both the F4i and the F4 sport (two seats) for stunting.
Recommended stunt bikes – summary
The above suggestions are just a few of the many low-displacement motorcycles that are suitable for learning stunts. Before purchasing a motorcycle, it is important to thoroughly research various models and choose the one that best suits your needs and abilities.
It is also important to pay attention to the type of motorcycle, as different models are more or less suitable for stunts. Sport, naked, and supermoto motorcycles are often chosen for learning stunts because they are more durable and stable during trick execution.

Remember that the best way to learn wheelie is to learn slow wheelie straight ahead. Before learning, let some air out of the rear wheel (to about 1 bar). Thanks to this, the tire will be softer and flatter, i.e. the motorcycle will be more stable sideways. Another piece of advice: turn up the idle speed so that the bike runs at, for example, 3000-5000 rpm – then you can focus on balancing and braking, not on holding the gas.
Ultimately, it is important to remember that learning stunts is dangerous and requires great caution and proper training. Before attempting any stunts, it is important to contact experienced individuals in this field and start learning under their guidance.
As a long-time manufacturer of stunt parts, the Dixer Parts team is happy to assist you in choosing the right motorcycle for learning to ride on one wheel and suggest the necessary parts to prepare your bike for extreme training.
Our website:
en.dixerparts.com