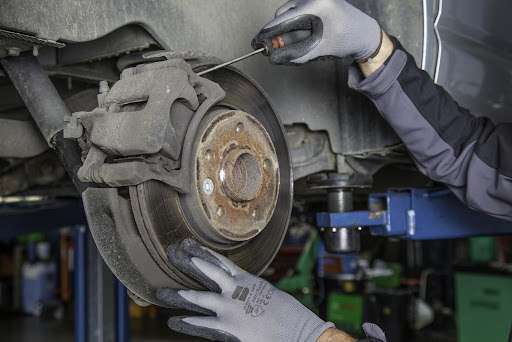 At some point in your vehicle's life – sooner rather than later, as you may already know – it would need an annual MOT check-up. When they first come out, most cars don't need an MOT – but as soon as they reach three years of age, an MOT will become a standard every year. Having an MOT is good for your vehicle – after all, it's like an annual check-up and assessment – but there's more to an MOT than meets the eye. For instance, with an MOT, you can be sure that your vehicle is road-worthy – which means all its parts and components are working and in good condition. And when you are planning to purchase a vehicle over three years old, the paperwork that comes with it should include the MOT certificate. But what else should you know about an MOT? Here's everything you need to know – the when, what, where, and how. 
When does my vehicle need an MOT?
As stated, a vehicle will not be required to have an MOT unless it has reached three years or older. Once it reaches three years, it should have an MOT test every year. If, for whatever reason, the vehicle fails its MOT test, it must not be on the road, which means that the car's driver cannot drive it. If ever your car fails the MOT test and you still drive it, are caught, and you don't have valid insurance on your vehicle, you could get fined by as much as a thousand pounds. 
What is the meaning of an MOT?
Simply put, MOT means Ministry Of Transport, the old office in charge of all aspects of motoring. The test was designed and devised to check that all vehicles were safe and worthy to be on the roads. 
To carry out an MOT, you have to take your vehicle to an authorised and recognised testing centre, often a garage – such as the RAC garages in Cheshire like Ignition Autos Ltd. While there, a tester who is qualified to perform the MOT will check the car and perform several tests, and at the end of the tests and evaluation, the tester will confirm if the vehicle has passed or failed. 
With the MOT, vehicle parts such as brakes, tyres, steering, lighting, and suspension are examined and tested. The test also ensures that cars are not corroded, the seatbelts and seats are working and safe, and that the driver's view through the mirrors and windows isn't blurred or covered. In addition, the MOT has an emissions exam to check that vehicles are not releasing too much pollution into the atmosphere. 
How much is the cost of an MOT?
Garages can charge a maximum of around £55 for an MOT, but many garage services offer lower prices – often as a way of luring customers, and then the customer finds out in the end that their car needs extensive repairs. So whilst it's true that MOT testing centres are regulated, some fail vehicles simply because they want more profit (from repairs, for example). To be entirely sure, take your vehicle to a RAC-approved garage, so you know they operate and follow a strict standard of service.