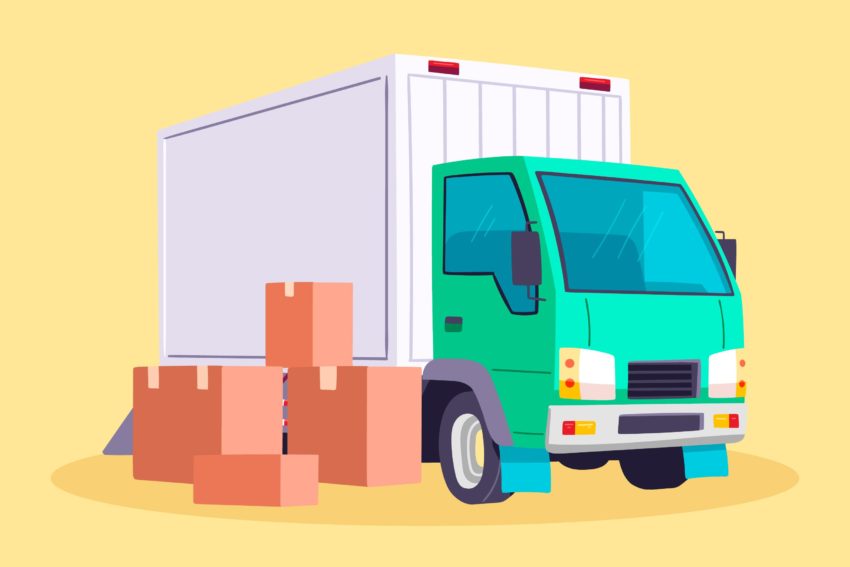 Are you planning to prepare for a long-distance move and feeling overwhelmed? If so, you're not alone. Long Distance Moving can be an exciting and nerve-wracking experience, but with proper preparation and planning, it doesn't have to be daunting. This article will provide five tips to help you prepare for a successful long-distance move. From packing smart to creating a budget, we'll walk you through the process step-by-step so your move goes as smoothly as possible.
Start Packing Early
When preparing for a long-distance move, it's essential to start packing as soon as possible. Taking on a significant action like this can be overwhelming, so spreading the workload and giving you plenty of time is necessary. Start by sorting through your items and deciding what to keep and eliminate. DE cluttering before you move will make the entire process much more manageable. Set aside everything you plan on keeping and organize them in the same area. That way, you can begin the packing process without searching for items.
Organize your packing schedule according to priority, starting with any items you will not need before the move. This could include extra furniture, kitchen items, decorative pieces, or other non-essential items. Make sure to label each box with what it contains and the destination room at your new home. This will help make unpacking faster and easier.
As you pack, create a list of items you need on a moving day. This can include cleaning supplies, tools, phone chargers, and other necessities. It's also helpful to organize all of your essential documents in one place, such as birth certificates, medical records, or titles and deeds.
Make a Packing List
When preparing for a Long Distance Moving, making a packing list is essential to stay organized and remember everything. Start by making a room-by-room list of everything you need to pack up. That way, you can track what needs to be done and make sure everything is noticed. Your list should include furniture, décor, appliances, clothing, electronics, books, and other items that must be packed away.
In addition to your list, you can use labels and colour-coding to help keep items sorted by room. This will make unpacking much easier when you arrive at your new home. Another helpful tip is to take pictures of things before they are packed away. You have a reference point if something breaks in transit or gets misplaced. Ensure your list is complete and ready to go before filling it so you can get everything necessary!
Pack an Essentials Bag.
When moving to a new home, keeping track of all your belongings can be challenging. Packing an essentials bag is a great way to ensure you remember essential items during your move. You'll want to fill the bag with things that will help make the transition to your new home much more accessible.
The essentials bag should include items like toiletries, clothes, paperwork, chargers, and other things you might need during your move. Make sure to have at least one change of clothes in the bag in case of delays. Your bag should also include medications and copies of important documents like birth certificates and passports. Include any other personal items that are essential for you daily.
Pack the essentials bag last so that it's the first thing you can unpack when you arrive at your new home. Place the bag in a safe spot in the car so it doesn't get lost along the way.
Get Rid of Everything you don't Need
Preparing for a long-distance move can significantly overwhelm you when downsizing your belongings. It's essential to start decluttering your house weeks before you plan to move. Start going through your items room by room and determine what can be sold, donated, or thrown away. Make sure to take measurements of your new home and see if there's room for particular items. This will help you decide what to keep and get rid of.
You can also donate anything that is still in good condition to charity. Remove any large furniture, electronics, or appliances you don't want to move with you. Most moving companies charge extra for those types of items.
Finally, it's essential to eliminate any hazardous materials like paint, batteries, fertilizer, and cleaning products. Movers cannot move these items and they must be disposed of properly. Contact your local municipality for assistance with things that are hard to dispose of.
By removing everything you don't need, you can reduce the amount of stuff that needs to be packed and transported during your long-distance move. This will save time and money and make the moving process easier.
Hire Professional Movers
Hiring professional movers can be a great way to make your long-distance move as stress-free as possible. Professional movers are experienced in safely packing and transporting items, so you can trust that your belongings will arrive at your new home safely. When researching professional movers, looking into their experience and reputation is essential. Ask friends or family for recommendations or read online reviews.
In addition to moving your belongings, many companies offer additional services such as packing and unpacking. This can be especially helpful if you're pressed for time. You should also check to see if the company offers insurance in case of damage to your items.
It's also essential to get quotes from several different companies so that you can compare prices. Ensure to provide detailed information about what needs to be moved to get an accurate quote. It's also helpful to provide photos of the items. Finally, ask about any special deals or discounts that may be available.
Conclusion
If you are looking for professional movers, look no further than storage service Boston They will assist you and provide you with the best services so that you can enjoy your move.