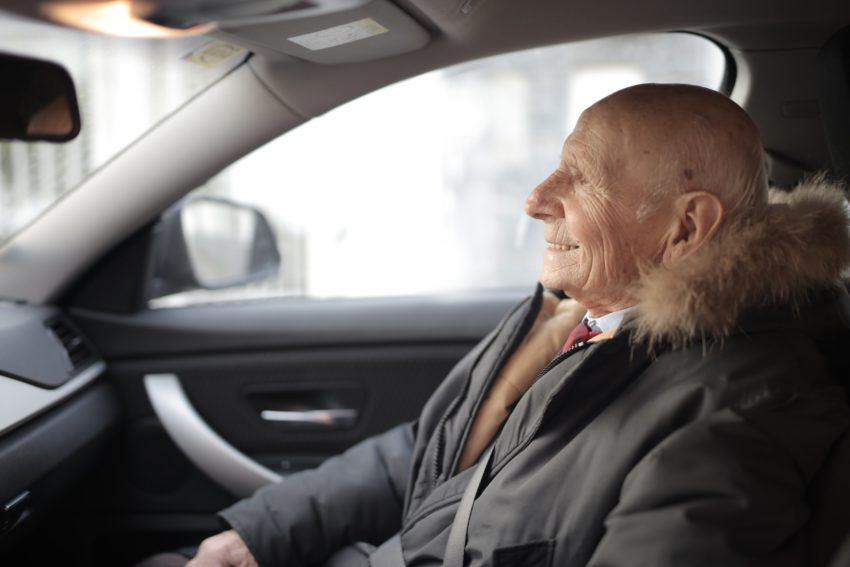 Automobile enthusiasts and collectors often find it challenging to let go of the excellent craftsmanship of old models that appeal to their preferences. Well, if you fit into this category, you might be concerned about getting adequate insurance coverage for your antique car. Typically, cars that are older than 25 years old are considered to be antiques.
So, prioritizing the looks and history of certain models, it makes sense to get proper antique car insurance in Canada. Reputed insurance brokers can help you narrow down your options while choosing insurance policies. 
Check out the most affordable antique auto insurance policies here https://www.surex.com/Insurance/auto-car/nova-scotia.
Are there any restrictions on antique car insurance in Canada?
Yes, an antique auto insurance policy is different from a standard policy. 
Owners must adhere to certain restrictions regarding mileage and usage when they insure these cars. Depending on the model and the insurer you work with, the clauses might be strict or lenient. 
The premiums for antique car insurance in Canada also vary based on the condition of the car and its risk profile.
Here are some of the restrictions on antique car insurance that you should understand.
Limitation on usage
First, you should have a primary vehicle for daily commuting before you can insure your antique car. You must use your antique car for leisure, or pleasure rides only. For instance, you can enjoy a ride in your antique car to the country club, events, special meetings, or car shows and parades.
Also, some insurance companies specify the number of miles you can drive with your antique car. 
Lower risk exposure
Insurers in Canada also restrict the use of this car to reduce its risk exposure. For instance, antique cars are not to be used to run daily errands or drive to work, shopping, or school. Insurers want you to limit the usage of your antique car to a minimum. As a direct benefit, you would shell out lower premiums for your car insurance for antique cars.
Besides, you might have to abide by some restrictions regarding where you can drive these cars. Some insurers don't allow the owners to drive antique cars outside the country.
What does antique auto insurance cover in Canada?
Just like standard car insurance, an antique car insurance policy secures the owner financially against potential losses. Drivers often think that a standard car insurance policy covers their antique or vintage vehicles. However, when choosing coverage, you need to consider the repair and replacement cost of its parts.
If you happen to damage your regular car, spare parts would be readily available. However, restoring parts of your antique car can be challenging. Besides, it tends to be a cost-intensive affair. The restoration cost of damaged parts can be higher than normal vehicles. So, make sure to choose the right insurance policy to protect your antique car. Antique cars may also have unique engine components. The expenses become hefty if you shell them out from your pocket.
A classic car insurance policy is similar to your standard policy regarding certain coverages. You have all these privileges in common for both these types of policies.
Property damage liability
Comprehensive coverage
Collision coverage
One of the prime differences between antique car insurance and standard car insurance policies is the car's value. For regular cars, insurers consider the vehicle's actual value after considering depreciation. 
However, for antique cars, insurers and car owners agree upon an insurance coverage amount based on the vintage essence of the car.
How to qualify for antique car insurance in Canada
Insurance brokers can help you find a company ready to recognize your vehicle as an antique. Here are some criteria to help you qualify for an antique auto insurance policy.
Your driving record must be clean. Insurers might consider up to two minor offenses.
You should have at least 10 years of experience at the steering wheel.
You must have an insured, dedicated vehicle for regular use.
Based on the clauses of your insurer, you may have to store your antique car in a garage to minimize the chances of wear and tear, theft, or damage.
Antique car insurers wouldn't allow you to indulge in off-road activities or racing using those vehicles.
Be sure to keep these things in mind if you wish to qualify for antique auto insurance in Canada.
How can you get cheap insurance policies for antique cars in Canada?
An excellent way to get cheap antique auto insurance policies in Canada is to consult reputed insurance brokers. Thankfully, insuring your vintage car wouldn't be as expensive as your regular vehicle. So, you have the privilege of narrowing down your options. 
Insurance brokers compare quotes from the top antique car insurance companies in Canada. Within minutes, you can tally multiple quotes and rely on the broker's recommendation.
At times, you might also need personalized quotes depending on special requirements. The brokers will also help you understand the restrictions on your insurance policy.
What factors determine your antique car premium?
Reputed insurers consider the following aspects while determining the premium of your antique car.
Age of the car: The age of your antique car largely determines its risk profile. So, you need to furnish relevant documents to validate the age of the vehicle.
Insured value: The car's current market value wouldn't be considered while the insurers decide your premium. You need to decide on the coverage, which will determine your premium.
Spare parts replacement cost: Spare parts might not be too affordable for antique cars. Considering the availability of these parts and their corresponding price, insurers would calculate your premium.
How to get car insurance for antique cars — Endnote 
Now that you know how insurers calculate premiums for antique cars, it's time to reach out to the brokers. Reputed brokers can help you with realistic quotes to insure your car.
If you have a fascination for antique cars, protecting the piece of master craftsmanship won't be an issue. With trusted brokers by your side, you can explore the most affordable insurance packages for your old car in Canada.