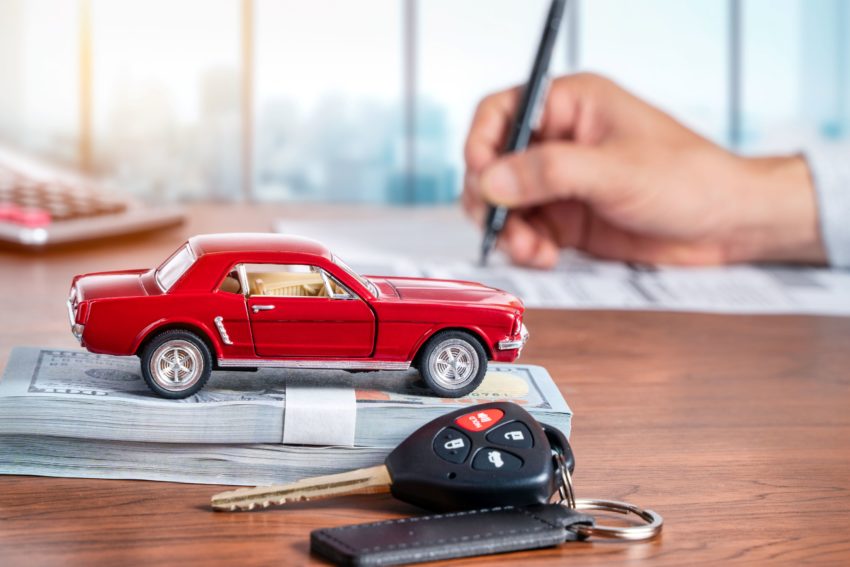 Running a successful auto business includes many aspects—from providing top-quality services and products to ensuring a positive public reputation. This post will focus on the latter.   
Like any other business, auto companies can capitalize on a stellar public image to increase their sales amongst trusting patrons. But how can this be achieved? Your company can utilize a number of methods. For instance, your marketing team can cultivate a positive image online by managing online client reviews and the like.    
In today's digital age, online reviews are crucial in shaping public reputation. But note that feedback from your clients consists of positive and negative inputs that you need to manage if they're posted on multiple web review sites. This can prove overwhelming, especially if you're a beginner in this area. That's where this guide comes in because it'll walk you through the basics of navigating online reviews and provide tips for managing your auto business's online presence. Read on.  
Why Online Reviews Matter 
Online reviews are a powerful tool for consumers. They provide valuable insights into the experiences of others and can influence purchasing decisions. For auto body shop marketing, positive reviews can drive new customers to your door. In contrast, negative ones can drive them away into the arms of your competitors.  
Nonetheless, it's not just about attracting new customers. Online reviews provide valuable feedback that can help you improve your company as well. By monitoring and responding to reviews, you can address your customers' concerns and show that you value their feedback. 
Studies have shown that businesses that respond to customer reviews see an increase in their overall rating. This is perhaps because this practice shows that companies care about their patrons and are committed to providing a high level of service. 
Auto Body Shop Marketing And Online Reviews 

When marketing your auto body shop on the web, online reviews should be a crucial part of your digital marketing strategy.  
By actively managing your online presence, you can showcase your patrons' positive experiences and attract new business. One way to do this is by encouraging satisfied customers to leave reviews. This can be as simple as including a request for a review in a follow-up email or on a receipt. And you can offer incentives, such as discounts on future services, for customers who leave an honest review. 
Plus, it's essential to monitor and respond to reviews, both positive and negative. Thanking customers for their positive feedback shows that you appreciate their business. On the one hand, responding to negative feedback in a professional and constructive manner can help mitigate the impact of the review and show that you're committed to addressing customer concerns.  
In addition to responding to individual reviews, you can utilize the client feedback you receive to improve your business. For instance, if multiple customers mention long wait times, you may want to consider implementing a scheduling system or hiring additional staff to mitigate it.  
Managing Your Car Company's Online Presence 
So, how do you go about managing your online presence? The first step is to claim your business listings on popular review sites on the internet. This will allow you to publish your business information, add photos, and respond to reviews. Having your own business listing is like having your business's name and other details published in a directory web visitors can easily view.  
Once you've claimed your listings, it's important to monitor them regularly. Set up alerts so that you're notified when new reviews are posted. This will allow you to respond in a timely manner. 
When responding to reviews, it's important to be professional and courteous. Thank the reviewer for their feedback and address any concerns they may have raised. If appropriate, offer a solution or invite them to contact you directly to discuss the issue further. 
And it's significant to remember that not all reviews are created equal. Some may be more influential than others, depending on the platform and the reviewer's following. Be sure to prioritize responding to high-impact reviews uploaded on review sites.  
In addition to managing your presence on review sites, it's important to monitor social media platforms. Customers may share their experiences with your business on these platforms, so it's important to be aware of what's being said about your company and provide the necessary response.  
To Conclude 
Online reviews are an essential part of managing your auto business's reputation. By actively monitoring and responding to reviews, you can showcase the positive experiences of your customers and attract new business, as well as address customer concerns and determine areas for improvement. With these tips in mind, you'll be well on your way to navigating the world of online reviews for car companies.