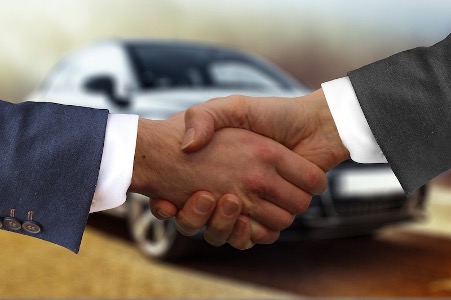 Are you in the market for a new car? Or perhaps you're searching for a great deal on a pre-owned vehicle? There are some great bargains out there, and you've probably seen a few that interest you. Now you come to the problematic part: getting the finance. 
First, let us say that buying from a dealer is the best way to guarantee your money is not going on a dud. You'll get a warranty and a service history, which is essential if you want the car to hold its value. The dealer will also more than likely offer you a finance option, so surely you should go for that and keep everything in the same place?
Not necessarily, as the dealer option may not be the best deal. We recommend you talk to a finance broker, so let us explain why. 
What is a Car Finance Broker?
The world of finance can be complex to the layman, so we'll try and explain why a broker is a better option than your car dealer. The dealer will have an attractive offer that looks great on paper, as they want you to take out the finance from them. They get a commission for every policy they sell. That's fair enough, as it's the norm in such business deals.
A broker – an example is Steadmond car finance brokers – may also get a commission for selling insurance policies, but they also offer many bonuses over the dealership. Bear in mind that a dealer will have a set product that you can take or leave from a bank or lender that they partner with. Let's not look at why a broker will be able to get you a better deal. 
How Can a Car Finance Broker Save Me Money?
You may think that the only factor to consider when looking for car finance is the interest rates, but there is much more to the subject than that. You need to get the best deal for you at the right time, which is the major reason for working with a finance broker. 
Unlike the dealer who will offer you only one option, a finance broker will have relationships with and access to a wide variety of lenders. They will offer you a choice of deals and advise you as to the best option for your car purchase. This will undoubtedly save you money over the dealer's choice as they can search the market for the best deals at that moment.
Bear in mind that finance deals change all the time, and what may be available now may not be in the next week. This is another reason why a broker is your best option, as they understand the market and know precisely what is available and where to go for savings. How to choose a broker?
Is it all Above Board and Legal?
The financial markets are highly regulated and open to detailed scrutiny, and you can be assured that any finance broker you talk to will be registered and licensed. Ask to see proof of credentials before you go ahead with the deal, and they will be happy to oblige. There's nothing to be concerned about when looking for a loan package through a registered finance broker.
So, before you sign on the dotted line with your car dealership, remember that there are brokers who should be able to get you a better deal, and it is highly recommended that you shop around for the best car finance deal available.