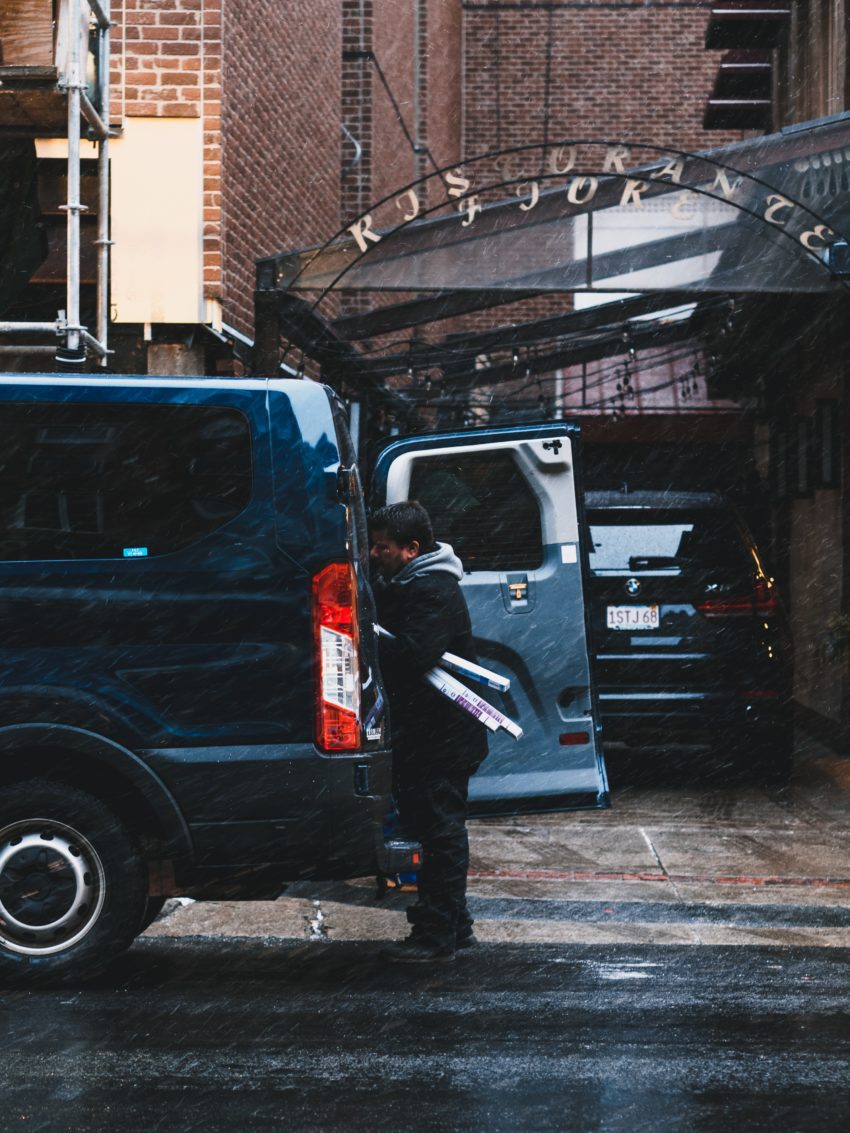 Nowadays, owning a personal vehicle for transport is the norm in many places worldwide, and the same goes for cars intended for company purposes. It is only logical for a company providing goods and services for people and other companies to do it in a time-efficient and cost-effective manner, making company vehicles an indispensable option for many businesses. 
If you are thinking about buying the first car for your company, we prepared a comprehensive guide of everything you should consider when purchasing a company vehicle.
Investing in Your First Company Vehicle
When investing in your first company vehicle, it's only logical that you make sure the commercial auto insurance cost is appropriate according to the intent for buying the car. Owning the transportation method for company purposes can imply that you deliver goods, carry work equipment, provide services that involve using a vehicle, and drive to different job sites. Your company car is a multifaceted investment into your business, providing even more reasons to be meticulous about choosing your company car insurance. 
Tax Deductions for Purchasing a Company Car
Owners of small businesses can claim the expenses related to buying a company vehicle in two ways. The standard mileage deduction is one way to claim tax deductions, while the other is recording and deducting the car expenses alone. 
You can subtract the miles to calculate the percentage of deductible costs you can attribute to business expenses if you plan to use the vehicle for personal and business purposes. Companies with less than five vehicles can take deductions like licensing, repairs, depreciation, tolls, and parking fees.
Buying VS Leasing Your Company Car
Whether you choose to purchase or lease your company vehicle depends on your unique company circumstances. However, you have to get detailed information about which vehicles qualify for tax breaks because the deduction costs will stay with you as long as your vehicle, and if you lease, you will have to oblige to a mileage limit. 
Owning your business car gives you the option to customize it with your company colors and logo and make it a part of your brand. Leasing is an excellent option for companies looking for a short-term solution while purchasing a car is a business investment, so it is your job to figure out the details and find out which is the better choice for the future of your business.
What to Look for in a Business Vehicle
Depending on the type of business you are running, there are many different qualities you need to look for when choosing a car for your company. Depending on how you use the company car, the vehicle size will affect your business and costs in the future, making choosing a company vehicle a commitment. 
Think about extra, relevant car add-ons that can help you run your business, as well as the vehicle aesthetics and how you can brand it. The fuel type is another choice when deciding on a company car that will indefinitely affect transportation costs.
Financing Options
If your company possesses the capital, you can make an outright purchase, but there are other ways to break up the costs of buying a vehicle, like car loans or leasing. A strong credit profile can help you find the best deal by financing your company vehicle, as long as you come upon competitive rates.
Fuel Type and Car Efficiency
The fuel type can go a long way in controlling your company expenses for gas and transportation if your business focuses on deliveries or client visits. Choosing a fuel-efficient commercial vehicle can help save significant sums of money in the long run, and investing in GPS features to optimize driving routes and promote fuel economy contributes positively to your budget, too. Some companies even take pride if the type of fuel enables them to label their company green or as one with reduced gas emissions.
Make the Most Out of Buying Your Company Car
It is not a bad idea to look into different options when you plan to purchase your first company car, like buying used cars or repurposing a vehicle you already own. Your insurance partner can also help make the most out of buying your first company car by providing a competitive commercial auto insurance package.
Conclusion
Choosing a vehicle for your business is no easy feat when you consider all the factors that make owning a company car a necessity instead of a luxury. If a company vehicle adds value to your business, you have to ensure you make the most of it, whether it is by deductions or better planning. Make sure your company vehicle reflects your business values, and you will never have to reconsider your decision.