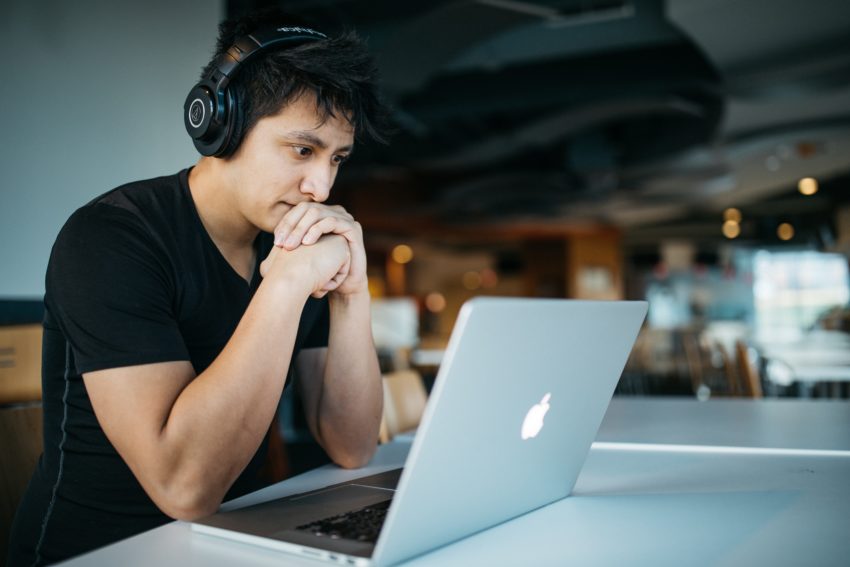 With the ever-growing scope of E-commerce, employees must develop relevant skills to maintain success.
Likewise, as a freelancer, you must keep up with recent trends to stay competitive. So, if you have decided to let go of your full-time job, ask yourself, is your skillset enough to get freelance gigs?
This is the most critical question to consider. While freelancing will provide you the freedom to work, there are several tradeoffs.
This article will guide you through everything you need to know about the top ecommerce skills required to hone your freelancing:
The Top 7 Skills for Ecommerce Freelancers
The e-commerce future is bright, but to compete, freelancers must exhibit some of the following skills/traits
1. Graphic Designing
Graphic designing is a skill that can be used in various projects across every industry. These can include designing logos for brands, social media campaigns, brochures, newsletters, websites, articles, blogs, scripts, etc.
If you are new to graphic designing, you may have noticed that getting the hang of designing tools is challenging.
However, you can polish your graphic designing skills by taking several paid online courses. These courses will teach you the basics of:
Color theory
Design tracing
Modern aesthetics
Illustrator
2. E-Commerce Email Marketing
Ecommerce has become one of the most popular jobs in freelancing. As an ecommerce expert, you must specialize in online selling, ecommerce email marketing, and managing sales.
An ecommerce expert is of great value for businesses whose revenue solely depends on online selling. Therefore, you need to learn the basics of SEO optimization to ensure success.
If you think you have the skills mentioned above, start posting your gigs on platforms like Fiverr and Upwork right away.
However, if you still think you need to polish your freelancing skill set, give yourself some time learning your favorite skillset until you are polished enough to handle dozens of clients simultaneously.
3. Content Writing
All websites need content, and writing is one of the easiest and efficient skills any freelancer can learn. In addition, writing can be a perfect fit for your freelancing portfolio if you aim towards growth and more money.
Anyone can write, and writing doesn't necessarily require a skill set. Therefore, it is a safe option for people seeking freelance jobs.
Moreover, since all SEO or E-commerce efforts require some form of web copy, writing skills are necessary to refine for all freelancers.
4. Programming
The tech world runs on code. Therefore, the demand for programmers is continually growing. As a result, companies are always searching for freelance programmers.
First, hiring a programmer in a full-time position will be useless as programmers work on a project-to-project basis.
Secondly, companies cannot program software independently as learning it can take up a lot of time. Hence, there is a dire need for freelance programmers.
However, programmers also have specific niches; so if you specialize in web design, you cannot work for an app development company.
5. Video Editing
If the popularity of TikTok and YouTube proves anything, it's that audiences find it easier to consume video content than image or text-based.
Therefore, if you are highly skilled at the most complex video editing software, you can easily earn above the average income of an ordinary video editor.
Research shows that there has been a 26% increase in job opportunities for video editors, cinematographers, and filmmakers.
So as a freelance video editor, you must have in-depth knowledge and a good grip on video editing, audio editing, sound effects, and some aspects of animation.
Moreover, you will be responsible for editing:
Films
Short movies
Commercials
Documentaries
Adverts
6. Marketing
As a marketer, you will be responsible for running and designing campaigns, advertisements, and marketing strategies to help your client's business.
And because of the results-based work it does, digital marketing is one of the most in-demand jobs in today's digitally thriving era.
Marketing is a skill that includes several subskills:
SEO optimization
Strategy
Advertising
Negotiating
Your job as a marketer will vary depending on your subskill set. Still, you will generally be tasked to generate digital strategies that include all the elements of the consumer journey.
7. Subtitles
Captioning and subtitle jobs can range from writing subtitles for YouTube, Facebook, Instagram to extensive online streaming platforms like Netflix and Amazon Prime.
If you are bilingual and can speak and write in more than one language, you can easily land a freelancing job in subtitle writing.
As a subtitle writer, you need to write quality captions and pay attention to the cultural variations of every language.
Conclusion
To ensure that your e-commerce store is a success and continues to generate ROI for you, you need to learn the skills mentioned above.