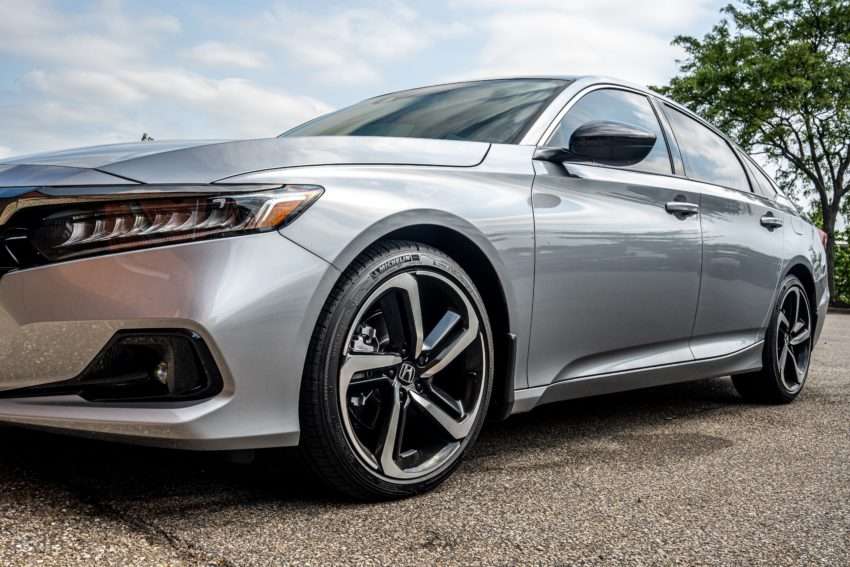 The Honda Accord has long been a preferred choice for those looking for a reliable and affordable car. Even as other automakers have pushed the envelope with newer and more technologically advanced models, the Accord has continued to hold its own. For many drivers, the Accord simply checks all the boxes – it's comfortable, efficient, stylish, and above all else, dependable.
Yet, there are many other reasons why the Honda Accord is such a popular car. It's been around for decades, and it's consistently one of the top-selling cars in the US. Here are some of the reasons why the Accord is always a preferred choice:
1.   They Are Reliable
When it comes to vehicles in the midsize sedan category, the Honda Accord is usually at or near the top of most lists of reliable cars.
The Accord has been on the market for decades, and its endurance is a testament to its quality. It's one of the longest-running nameplates in automotive history. The Accord has consistently ranked high in J.D. Power surveys and other customer satisfaction measures, and it routinely appears on Consumer Reports' list of recommended vehicles.
While no car is entirely free of problems, Accords tend to be highly reliable.
2.   Quality engineering and construction
The Honda Accord is a quality car because Honda engineers pay attention to the small details. For example, they use high-quality materials in the car's construction, ensuring that all the parts fit together perfectly. Additionally, Honda takes great care in testing and retesting its vehicles to meet the highest standards for quality and durability.
3.   They Are Affordable
Honda Accords are very affordable cars. They're not the cheapest cars on the market, but they're still a great value. This makes them an excellent choice for anyone who wants an affordable car but still has all the features and quality. Check out different Honda Accords for sale and compare the prices.
4.   They Are Comfortable
Honda Accord has plenty of legroom and headroom, and the seats are adjustable to get into a comfortable position for you. The car is also designed for sound insulation against wind and road noise so that you can relax in peace on your commute. And finally, there's a good amount of storage space in the trunk for groceries or luggage.
In short, the Honda Accord is a comfortable car that's easy to drive and has plenty of space for passengers and cargo. It's also efficient and environmentally friendly, and it comes with all the latest features and technology. It's no wonder that the Honda Accord is one of the most popular cars on the road.
5.   They Have a High Resale Value
Honda Accords have always had high resale values. They're one of the few cars that retain their value well. With models dating back to the 1990s, they're still popular on the used market. And as far as newer models go, the 2018 Honda Accord is projected to have a resale value of around 54 percent after three years, which is suitable for a mainstream car.
So if you're thinking about getting a Honda Accord for sale, you can rest assured that it will hold its value down the road.
Honda Accord For Sale – Ready To Get One?
For all of these reasons, it's easy to see why a Honda Accord will continue to be a preferred car for many drivers. If you're in the market for a reliable, affordable, and comfortable vehicle, the Accord should be at the top of your list.