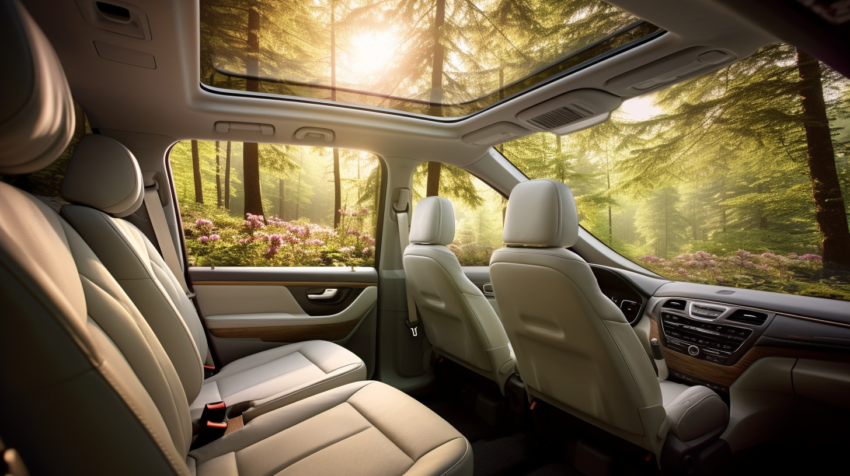 When you start shopping for a new vehicle, there are so many things you will want to consider. Obviously, you want a vehicle you like. You may also consider a comfortable interior, something that is fun to drive, something that meets fuel efficiency, and something that just looks good. One area, though, that you do not want to forget is safety. Every time you get behind the wheel or have your loved ones in the vehicle, you need to know that you and they are as safe as possible. These days, many vehicles are equipped with many different safety features, and making sure you know what to look for is vital. Here are five areas of safety you will want to research on any vehicle you are considering.
1. Warning Systems
Warning systems have become very modern and innovative these days, so you will want to look into these systems and ensure you choose a vehicle that offers the ones you feel will truly help you. Some of the warning systems available on modern vehicles include lane departure, front collision impending, blind spots, and backup camera motion alerts. When you have these types of warnings, you can avoid collisions and dangerous situations. Additionally, many of these alert systems work with automatic controls like emergency braking to add an extra level of safety.
2. Airbags
Airbags are a staple in any vehicle these days, but not all are the same. Almost any vehicle you choose will likely have front impact airbags, but that's just the very basic these days. Side curtain airbags, knee collision airbags, and back passenger systems are all available in many vehicles.
3. Technology
Technology abounds in vehicles these days, and much of it can add a level of safety for you when you are driving. Consider things like hands-free talking and steering wheel controls that can help you keep your eyes on the road and ensure you are less distracted.
4. Stability Controls
One danger when driving can be stability, especially in inclement weather or at higher speeds. You will certainly want to look and ensure that you consider vehicles that include stability and traction controls for a safer trip in any condition.
5. Ratings
A final area you can consider when looking into the safety of a vehicle you are shopping for will be ratings. There are several vehicle safety rating agencies that do crash tests and other tests to look into various impact situations and how well the vehicles handle those impacts. Looking into safety ratings can be a good final factor when choosing a vehicle to buy for its safety.
There are many different things you will want to consider when shopping for a new vehicle. You obviously will want a vehicle that you will truly love, but you also want to ensure yourself and your passengers are safe. That means considering all aspects of safety in the vehicle you are shopping for. If you use these five tips, you will know how to research these matters and make the right choice.