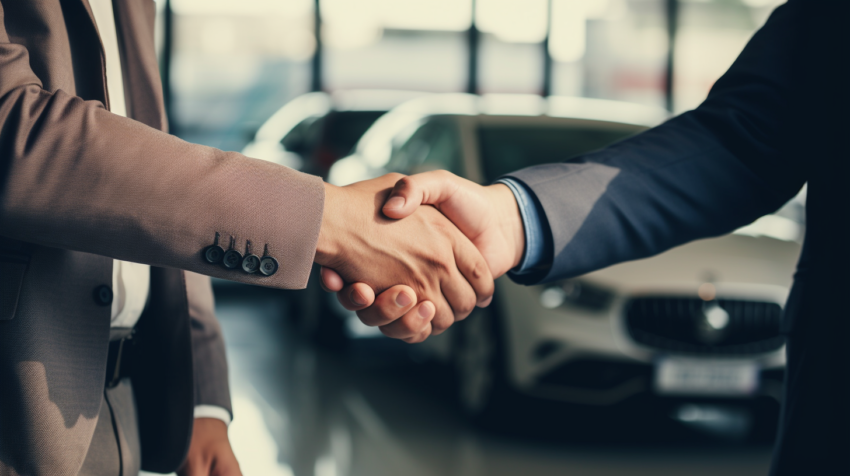 Shopping for a new car can be a little daunting. There are so many things to take into consideration, and there might even be parts of the process that you don't understand. Everyone wants the whole experience to go as smoothly as possible, so here are 8 smart tips to make the car buying process less stressful.
1. Decide on a Budget
Deciding on a budget ahead of time will save you a lot of stress down the line. Remember that the payments aren't the only thing involved in car ownership – you'll have to factor in insurance, maintenance, and gas costs as well, so make sure it is an amount that you feel comfortable with.
2. Check Your Credit Score
Your credit score has a huge impact on the interest rate that you'll be charged on a car loan. A few points in either direction can have a huge impact, so make sure that you aren't in for any surprises by checking your score well in advance.
3. Check the Value of Your Trade-In
One of the quickest ways to become disappointed and extremely frustrated is to expect a certain amount for a trade-in, only to be told it is not worth nearly that much. Do your homework before you start the car buying process so you can realistically know how much you will be getting, and plan accordingly.
4. Save Up For a Larger Down Payment
Putting more money down means that your payments will be lower and you'll be paying less over the life of the car loan. When you know that you'll be needing a car in the upcoming months, put away as much cash as possible for a down payment. Remember that every little bit helps, so even if you can only save a small amount, it can make a difference in the end.
5. Do Test Drives Ahead of Time
There's no reason as to why you have to wait until crunch time to test drive some different cars. In the months leading up to your new car purchase, take the time to shop around and drive a few different vehicles that you might be interested in. When you are not under pressure, you can really appreciate each car and take different things into consideration. It will help you make a better decision when it comes time to make your final choice.
6. Decide What Additional Features are Necessary
Every car comes with different options, all of which can make a huge difference in the bottom line. Decide ahead of time which ones you absolutely need and which you don't.
7. Shop Around for the Best APR
APR, or annual percentage rate, can really vary from lender to lender. Do your research and consider all of your options to make sure you are getting the best rate that you can.
8. Know the Market
There are so many different options out there, so know the market before you get started. Have a few different options in mind and don't set your sights on one vehicle only. Speaking to someone who can help can be beneficial in making the process as easy as possible.