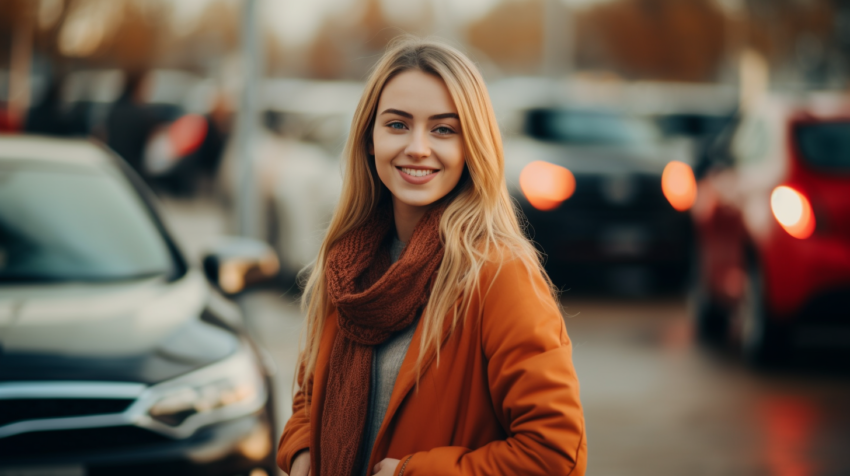 If you are considering buying a used car for your college student, here are eight huge benefits you need to know about. Buying a used vehicle may be the perfect solution! From saving money to having an easier time getting approved for financing, there are so many advantages to buying a used car over a new one. Read on to learn more about the benefits and the peace of mind of purchasing a used car for college students.
Used vehicles cost less than new vehicles, but your savings do not stop there. Previously owned vehicles are often more durable than new vehicles. They have been through some wear and tear, making identifying and fixing potential problems more manageable. Also, before used cars are sold, they are inspected by qualified mechanics. Also, used vehicles must meet the same safety standards as new ones, making them equally safe, if not safer.
1. Used Cars Cost Less
Used vehicles cost significantly less upfront than new ones, making them more affordable for students on a budget. Many new vehicles have hidden fees like destination, shipping, and dealer prep charges. Buying a used car can save you money and provide quality transportation.
2. Less Depreciation
Many customers are unhappy with how quickly their new car depreciates and loses value. Used vehicles have already experienced depreciation, while others have gained value, making them an excellent investment. Meanwhile, the depreciation value of a new car can be as much as 20-30% in the first year. So, if you buy a used car, you can avoid this steep depreciation and keep more of your initial investment.
3. Lower Insurance Premiums
When it comes to insurance rates for cars, the value of the vehicle plays a big role. Typically, used cars have lower insurance rates compared to newer models. This is because used cars are generally cheaper to replace, making them less of a financial risk for insurance companies. Also, you do not have to worry about the gap between your car's value and what you owe, which can be a problem with new vehicles.
4. Lower Maintenance Costs
Used cars are an excellent option for college students who want to save on maintenance costs. Many of the vehicles have undergone major expenses such as depreciation, which means that students only need to pay for regular oil changes and tire rotations. Compared to new cars, used cars are a more cost-effective option for students.
5. Wider Selection of Vehicles
It's worth noting that there are typically more used vehicles on the market than new vehicles. With a wider selection of used cars available, students can find something that fits their specific needs and budget better. Additionally, opting for a used car often means getting more features and options for less money, which is always a plus. In some cases, you may even be able to purchase a nicer, higher-end used vehicle for the same price as a brand-new car.
6. Proven Reliability
Most used vehicles have been driven for a significant amount of time, thus proving their reliability. Also, pre-owned vehicles adhere to the same safety regulations as new vehicles, thus offering comparable levels of safety. Used cars from reputable dealerships are often just as reliable as new ones because qualified mechanics inspected them. This means that you can be confident in the car's reliability.
7. Certified and Inspected
Certified Pre-Owned vehicles offer buyers a high-quality used car that's been thoroughly certified and inspected to meet strict manufacturer standards. They often come with special financing, extended warranty, and other perks. A new car carries the assurance of being new.
8. Warranties
Some used cars may have manufacturer warranties, while a new warranty may cover others. Opting to extend your warranty gives you access to certified technicians who can provide quality parts and service. Plus, you can purchase a contract that protects you for 100,000 miles on parts and services.
In summary, purchasing a used vehicle is wise for students on a tight budget. It allows for more savings to be allocated towards college expenses, as the car has already undergone significant depreciation but still has many years of useful life remaining.