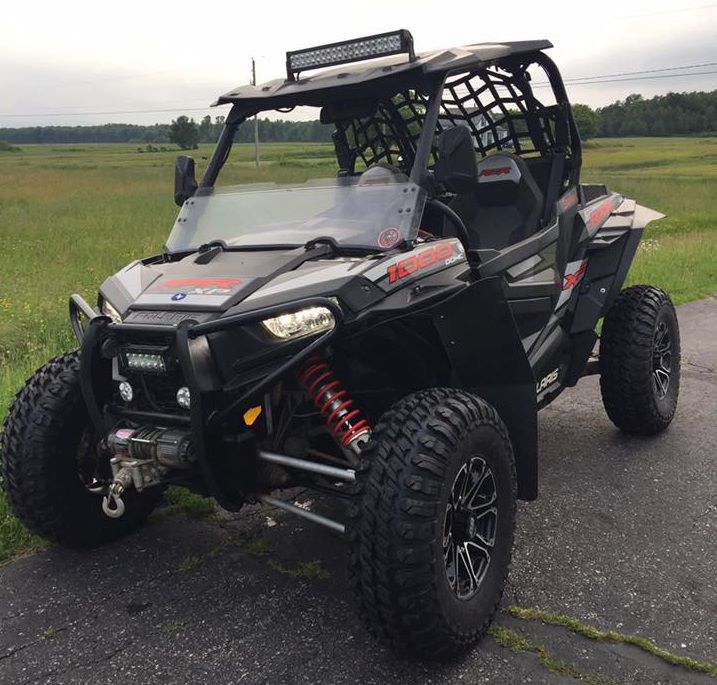 Offroad enthusiasts are no strangers to the thrill of adventure, the rugged terrains, and the need for top-notch equipment to withstand the toughest challenges. When it comes to custom designs for offroad vehicles, one name that stands out is Flex A Fab. With a dedication to innovation, quality, and customer satisfaction, Flex A Fab has become a trailblazer in the world of power sports accessories. Let's dive into the world of Flex A Fab and explore their range of innovative offerings.
Unveiling the Flex A Fab Experience
At the core of Flex A Fab's philosophy is the passion for crafting exceptional custom designs that cater to the unique needs of offroad vehicles. Whether you're navigating through rocky trails, conquering sand dunes, or cruising on water, Flex A Fab has you covered. From boat windshields to ATV and UTV accessories, their product lineup is a testament to their commitment to excellence.
A Multitude of Possibilities: Product Range
Custom Windshields: Boat windshields, ATV windshields, and UTV windshields – Flex A Fab's mastery in designing windshields knows no bounds. They understand the importance of optical-quality polycarbonate in delivering clear visibility while enduring the harshest conditions. Whether it's curved boat windshields for that sleek look or UTV front windshields that offer ultimate protection, Flex A Fab's designs are engineered to perfection.
Roofs and Accessories: In the world of offroad adventures, protection from the elements is paramount. Flex A Fab's range of roofs, UTV doors, and fender extensions provide both style and functionality. Crafted from high-quality materials and designed to endure extremely low temperatures and off-road environments, these accessories redefine safety and comfort.
Tailored Excellence: Custom projects are Flex A Fab's forte. Their prowess extends to industrial projects, general products, and boat accessories. Flex A Fab can bring it to life if you can imagine it. Their emphasis on quality craftsmanship ensures that every creation exceeds expectations.
Innovation Meets Durability: Core Principles
Materials That Stand the Test: Flex A Fab's dedication to high-quality materials is unwavering. Rustproof hardware is a standard across their range of products, ensuring longevity even in the most challenging conditions. From Kevlar Velcros to curved glass boat windshields, innovation meets durability.
Built for Extremes: Offroad environments are unpredictable, with extreme temperatures and rough terrains. Flex A Fab's designs are engineered to thrive in these conditions. Whether it's extremely low temperatures or the heat of an off-road adventure, their products remain reliable and effective. Your can-am service provider can easily modify and work with them as well.
Customer-Centric Approach: Excellence in Every Interaction
Flex A Fab's commitment to customer satisfaction is reflected not only in its products but also in its customer support. They pride themselves on excellent customer service that caters to the diverse needs of their clientele. From answering inquiries through the contact form to providing support via phone or email, Flex A Fab ensures that every customer's journey is smooth and enjoyable.
The Professional Process: Beyond the Products
Flex A Fab's professional process is a shining example of their dedication when it comes to windshield repair or replacement. They understand that a cracked or damaged windshield can hinder your adventures. With a swift turnaround time and a focus on quality, they offer solutions that are as efficient as they are effective.
Conclusion: Elevating Offroad Adventures
Flex A Fab's innovative custom designs have become synonymous with enhancing off-road adventures. From boat windshields that offer clarity on the water to UTV accessories that conquer any terrain, their range of products redefines the standards of power sports accessories. With a strong emphasis on quality, durability, and customer satisfaction, Flex A Fab continues to pave the way for unparalleled experiences in offroad exploration. When you choose Flex A Fab, you're choosing innovation, craftsmanship, and the promise of exceptional journeys.