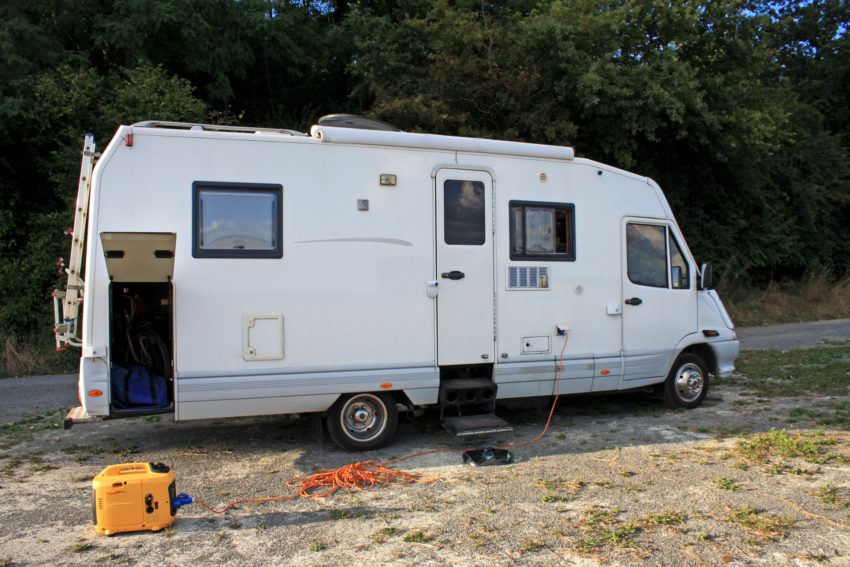 How many road trips do you go on every year? If it's more than two, you may benefit from buying a family RV. 
RVs allow you to be spontaneous with your travel. You can pack your things, grab your family, and go wherever you want whenever you want. 
Everything you need for a vacation is in the RV, so you'll no longer have to dish out money on expensive hotel rooms. All you have to do is park at a campground.
The question is, how do you choose the right RV for you and your family? Check out this guide for a list of features you should be on the lookout for.
Travel Trailer or Motorhome?
Most RVs fall into two categories: travel trailers and motorhomes. If you're on a budget, travel trailers are the way to go.
Since they don't have an engine, and don't do any of the driving work, they require less maintenance. That makes them much cheaper on the wallet.
The problem is that you have to tow them. If your vehicle can't handle the stress or you don't have any experience towing, a motorhome might be the better choice for your RV road trip. 
Floor Plan 
When choosing an RV, most dealerships have floor plans on their website that you can look at before committing to a purchase.
Consider how much space you need. Does your typical family road trip include five or more people? You'll need an RV with enough sleeping space to accommodate that large of a group.
RV Sizes 
Speaking of space, RVs come in different shapes and sizes. If you're going on a couple's road trip with you and your spouse, you might be able to get away with a tiny travel trailer. 
If you're taking the entire family, that's a bit different. Again, you've got to make sure your RV can sleep everyone. 
There's also the matter of seating room. Everyone should be able to buckle up while the RV is in motion. That includes your pets. 
Amenities 
You deserve to be as comfortable as possible during your family road trip. That can't happen if your RV doesn't have your desired amenities. 
Do you want washer and dryer hookups so you can do laundry when you park? Some RVs have bathtubs to soak in, while others can only offer a hot shower. 
Reclining seats are a must for those who want to kick back and watch a movie while the vehicle is in motion. If you plan to prepare all your meals, a kitchen island will give you the space you need to do it.
Choose the Right Family RV for Your Next Vacation
If you take a lot of road trips, you should consider investing in a family RV. Doing so will allow you to see the world in comfort. 
While you'll have to pay for gas, that can be a lot cheaper than renting a hotel room. RVs come with tons of amenities that can make your vacation memorable. All you have to do is find the right one. 
For more information on RVs, explore the rest of our blog.