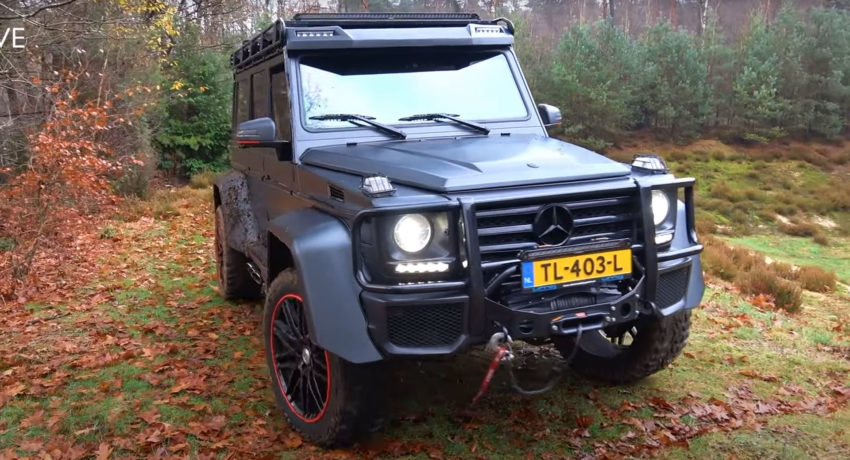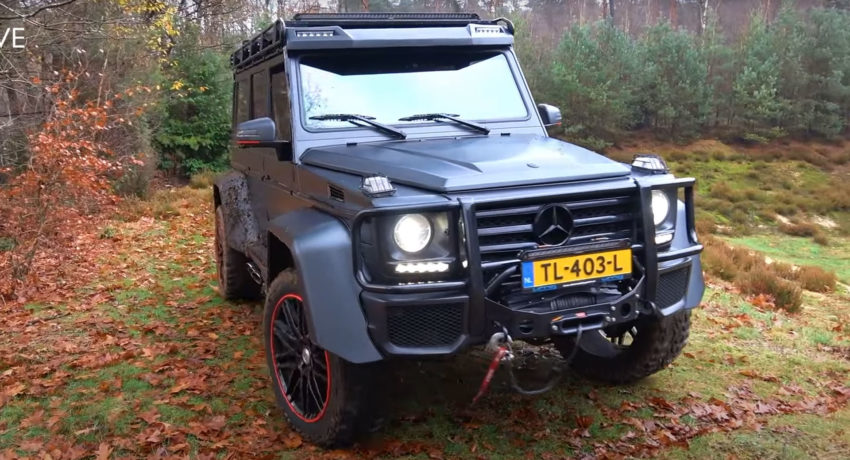 Despite being one of the most versatile off-roaders available, the Mercedes-Benz G-Class will not see a gravel road. This example's owner was more than willing to take it on the road.
This G-Class is one of the rare G500 4×4² variants that the German automaker introduced a number of years ago. Brabus also modified the car extensively to make it an absolute monster.
Read More: Brabus 550 Adventure Takes The Mercedes G500 4×4² Even Further To The Extreme
Brabus offered a number of different upgrade packages for the G500 4×4² when it was on sale. Top of the line was the 850-6.0 Biturbo Final Edition, which was only five examples and had an asking price $550,000. However, this particular 4×4² appears to be one of the 'Adventure' variants that includes a number of off-road accessories, including underbody protection, a winch, hood scoop, extra lighting, and a carbon fiber spare wheel cover.
The V8 engine in this SUV is now capable of producing 647 horsepower and 577 lb.ft (783 Nm) respectively. It also has a titanium straightpipe exhaust that makes it sound insane when it's at its maximum speed. The modifications have made it capable of driving in mud, sand, and other terrains without much trouble.