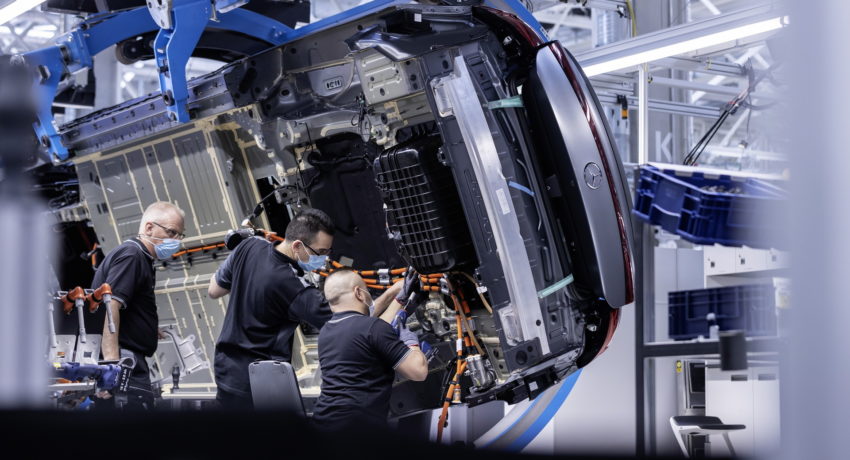 Mercedes-Benz announced that it is investing "a high double-digit million dollar amount" in Woburn, Massachusetts-based battery technology company Factorial. This investment will help accelerate the advancement of solid-state battery technology.
"With Factorial as our new partner, we are taking research and development in the field of promising solid-state batteries to the next level," said Markus Schäfer, head of Daimler Group R&D and Mercedes Cars COO. "With this cooperation, we combine Mercedes-Benz's expertise in battery development and vehicle integration with the comprehensive know-how of our partner Factorial in the field of solid-state batteries."
Automaker claims that it is working with Factorial to develop new-generation battery technology. It hopes to test prototypes as early as next spring. It is now working towards complete modules for integration into automobile batteries.
Read Also: Hyundai And Kia Partner With Factorial For Solid State Batteries That Extend Range By 20-50 Percent
Automaker says it plans to incorporate solid-state technology in a few vehicles within five years.
"For Factorial Energy, it is a privilege to collaborate with Mercedes-Benz, which basically invented the automobile," said Siyu Huang, co-founder and CEO of Factorial. "We look forward to working with them to further innovate the automobile with our clean, efficient, and safe solid-state battery technology."
Along with its access to the technology, Mercedes' investment will also allow it to delegate one representative in Factorial's Board of Directors.
The promise of solid-state technology has appealed to many automakers, all of whom are attracted to the battery's energy density and safety. The solid electrolyte is more efficient than a liquid, and offers a longer range. Having promised to invest heavily in electric vehicles, the technology's importance is clear to Mercedes.