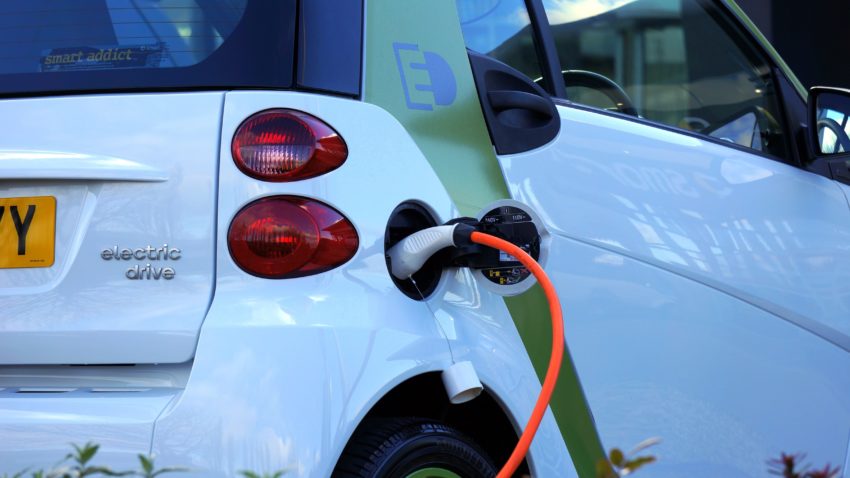 There has been a push for new vehicles that run on alternative power. Oil prices are skyrocketing around the world, and many people are turning to electric cars in an effort to save money. Furthermore, there has been an increased amount of attention paid to climate change, which has driven the production of electric vehicles. According to market research, sales of alternatively powered vehicles represent approximately five percent of total United States light vehicle sales. This same market research indicates that sales of alternative power vehicles could reach 45 percent of the domestic vehicle market by 2035. Why is this the case, and what does this mean for the future of automotive marketing?
The Top Auto Manufacturers in the World Are Ramping Up Production
One of the biggest reasons why the sale of alternative power vehicles is rising is that some of the biggest auto manufacturers in the world are increasing their production of alternative power vehicles. With more companies entering the picture, the cost of electric vehicles is going to drop. Therefore, drivers will not suffer from as much sticker shock when they take a look at the price of an electric power vehicle. 
For example, General Motors recently indicated that they believe they can catch Tesla when it comes to producing electric vehicles. For a long time, Tesla was the only major player and the world of electric vehicles. Even though they are still the leader, other companies are starting to catch up. As numerous auto manufacturers continue to close the gap between themselves and Tesla, alternative power vehicles will become more common. 
Most Americans Still Prefer Gas for Now
Even though there are some people who are opening their eyes to electric vehicles, a lot of people still prefer gas. There are a number of reasons why drivers continue to select gas vehicles over electric ones. Some drivers are concerned about the price of electric vehicles. Other drivers are concerned about the lack of charging infrastructure. Many drivers are also concerned about how long it takes to recharge a battery. It can be difficult to take an electric vehicle on a road trip this it takes a half-hour or an hour to charge the vehicle every few hundred miles. Some drivers are concerned about the range of electric vehicles. 
At the same time, these are problems that are being addressed. Car companies and electric companies are working hard to improve batteries, improve charging stations, and reduce the price of electric vehicles. As these issues get addressed, more Americans may consider purchasing an electric vehicle. Batteries may charge faster, and the range could get longer. All of this could increase the market for electric vehicles. 
The Growing Thought Process Surrounding Sustainability
Clearly, there are a number of reasons why so many people are considering an electric vehicle; however, one of the biggest driving factors is sustainability. Now more than ever, consumers care about what their decisions mean for the environment. Research has shown that customers are more likely to spend their money with a business that is going to protect the environment. This includes gasoline. A lot of people are very concerned about the impact of gas power cars on the environment. As this concern continues to grow, it will drive the electric vehicle market forward. This is one of the biggest reasons why so many automotive manufacturers have taken the time to research, develop, and produce electric vehicles.
Some Areas Could Ban Gas Cars in the Decades To Come
As the world continues to move away from gasoline-powered cars, some governments are already taking the step of banning gas-powered vehicles in the future. Even though this will take decades to go into effect, a lot of governments are already making the statement that gas-powered cars are not going to be welcome in the future. Some rental car companies have also clued into this back, as Hertz recently purchased 100,000 Tesla vehicles. 
It will be interesting to track the development of alternative power vehicles in the future. The lower the cost is, and the more reliable these vehicles get, the more popular they will be. This will increase their market share of alternative power vehicles in the future.
Author Bio: Luke Wilhoit has been an automotive columnist for several years and has contributed greatly to informational articles on engines and transmissions. He now serves as the content director for automotive-marketing.com where he helps automotive businesses boost their online sales through informative automotive content publications tailored for their unique automotive niche.