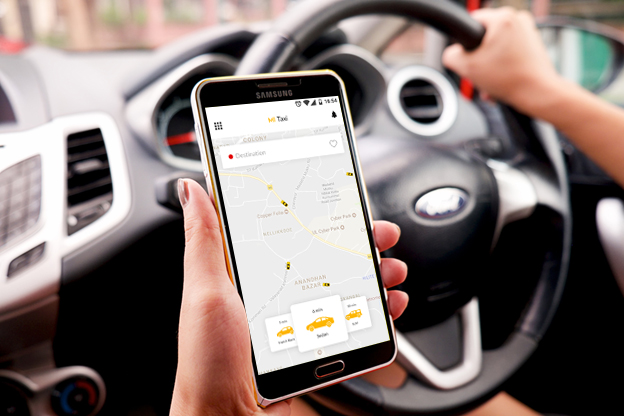 If you are an Uber driver, you know that the process of navigating through your day can be full of surprises and stress. However, with the right tools in your arsenal, you can make your workday much more efficient and possibly even enjoyable. This guide will introduce some of the best apps available specifically tailored for Uber drivers to enhance their productivity and improve their overall experience.
Navigation Apps
Taxi driver apps are popular alternatives that provide additional features or better accuracy. Here are some of the most popular options:
Waze
Waze is one of the best navigation apps in general – given its user-generated information about real-time traffic conditions and road hazards. It provides accurate traffic predictions, allowing drivers to avoid heavy traffic areas and reach their destinations faster. For Uber drivers, this ultimately means more rides completed per hour and higher earnings at the end of the day.
Google Maps
Google Maps, another popular choice for navigation besides Waze, offers a straightforward interface alongside excellent mapping capabilities. With Google Maps, you can also download offline maps for areas where coverage is less than optimal or during periods of low connectivity.
Earnings Trackers
Since Uber drivers are independent contractors, keeping track of earnings and expenses is crucial for tax purposes. Here are some apps that help you keep your finances in order:
Stride Drive
Stride Drive is an app designed for gig economy workers like Uber drivers, allowing them to log their mileage, view their earnings, and calculate tax deductions. The app also offers a feature to discover potential savings on health insurance and other work-related expenses.
Hurdlr
Hurdlr is another app specifically tailored to cater to the financial needs of freelancers and gig economy workers. With Hurdlr, you can track your mileage and expenses automatically in real-time while driving by linking it with your bank account or credit cards. The app helps you understand how much money you are making after accounting for taxes, fees, and other deductions so that there are no unexpected surprises during the tax season.
Safety Apps
Your safety should always be among your top priorities behind the wheel. These apps will provide additional safety measure for Uber drivers:
Noonlight (previously SafeTrek)
Noonlight, formerly known as SafeTrek, offers a simple but effective safety solution by connecting users to emergency responders with just a single touch. Drivers hold down on its screen button during potentially dangerous situations, releasing the button only when they feel safe. If a situation escalates, upon releasing the button without entering their personal PIN within 10 seconds, the app connects them to local police or emergency services based on their GPS location.
Mystro
Mystro is an app that aims to minimize driving distractions and improve overall work efficiency by automating certain tasks. It toggles between various rideshare platforms like Uber, Lyft, etc., should you work for more than one, automatically accepts the best-paying rides while ignoring low-rated trips, and sets up numerous other preferences allowing for a smoother and safer experience for drivers.
Gas Prices and Fuel Ef?ciency Apps
As an Uber driver, you spend a lot of time on the road, which means dealing with fluctuating gas prices that can affect your earnings. These apps will help you ?nd the best fuel deals in your area:
GasBuddy
GasBuddy is one of the most widely used apps to find real-time gas prices near you. Users report local gas station prices they encounter in exchange for points they can redeem towards giveaways provided by GasBuddy. Running solely on user-generated data ensures accurate pricing and helps drivers save money on fuel costs.
Fuelio (Android)
Fuelio, available only on Android devices, offers a comprehensive solution for tracking vehicle expenses, such as refueling costs, service-related expenses, and mileage tracking. The app provides visual feedback through charts and statistics about your vehicles fuel efficiency trends which allow drivers to analyze spending patterns better and make informed decisions on how to reduce costs on the road.
Entertainment Apps
Last but not least, entertainment is vital for downtime as well as keeping your passengers entertained during their rides. These popular streaming apps can elevate the mood of your trip:
Spotify
Spotify, a leading music and audio streaming platform, offers millions of songs and podcasts organized in various playlists suited for different moods and preferences. With Spotify Duo or Family plans, you can provide passengers with access to an extensive library of tunes that will keep them entertained and delighted during their ride.
Audible
Audible, owned by Amazon, is another excellent option for audiobook enthusiasts who prefer listening to stories rather than music. With thousands of titles covering different genres such as fiction, nonfiction, history, technology, and much more – long rides become less monotonous and more enjoyable.
In conclusion, being an Uber driver requires constant adaptation to new situations while maintaining maximum efficiency and safety. The right mobile applications can make this process much smoother by providing support in navigation, expenses tracking, tax deductions optimization, safety features enhancement, fuel saving options investigation and entertainment needs satiation.