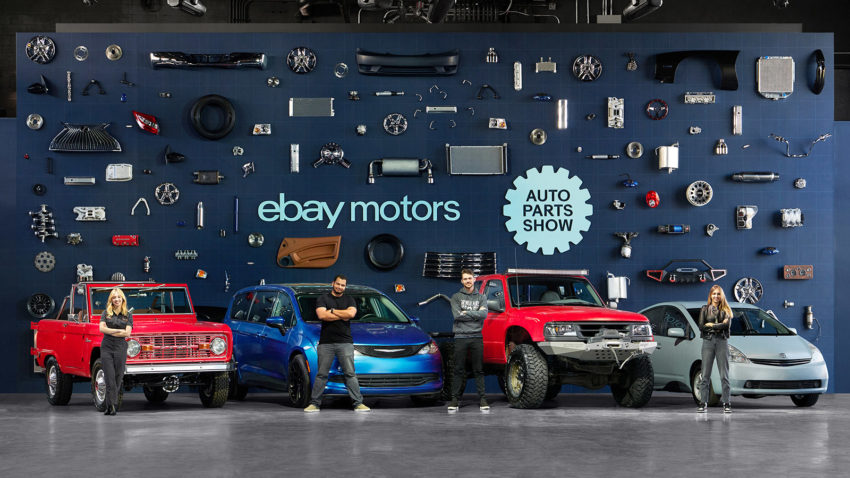 With easy access to online marketplaces, buying or selling a vehicle can be more convenient than ever before. One such popular marketplace is eBay Motors, which has quick sales listings for various types of vehicles. With countless transactions happening daily, it is crucial to determine whether this platform is safe and legitimate.
Understanding eBay Motors
eBay Motors is an extension of the popular auction site, focusing specifically on vehicles and related auto accessories. In addition, you can find cars, trucks, motorcycles, boats, RVs, as well as parts/components for repairs or upgrades. The transactions are similar to other items on eBay: You can buy outright or participate in auctions.
Their customer base includes private sellers looking to sell their personal vehicles, as well as dealerships liquidating stock. This variety makes it possible to find both used and new vehicles at competitive prices from reputable sources.
Finding Trusted Sellers on eBay Motors
Since anyone with an account can list a vehicle on eBay Motors, assessing the seller's trustworthiness is crucial when considering purchasing through this platform. To evaluate reliable sources in your transactions, consider these factors:
Seller Rating: Much like its main platform counterpart, sellers receive feedback ratings based on reviews left by previous buyers. Look for high ratings to ensure that past transactions have been successful.
Vehicle History Report: eBay frequently collaborates with services like Carfax and AutoCheck to provide detailed vehicle history reports. It is essential to view the report before buying a used car since it may contain information about previous accidents or other red flags.
Business Accreditation: Many dealerships on eBay Motors are accredited, meaning they follow ethical business practices and comply with certain standards set by organizations like the Better Business Bureau (BBB). This endorsement adds an extra layer of credibility.
Safe Payment Options
To ensure a safe and secure transaction process, eBay Motors provides designated payment options to minimize risks associated with scams. These include credit/debit cards, PayPal, cash-on-delivery, or financing through their affiliate partners. "Vehicle Purchase Protection" covers buyers for up to $100,000 in eligible fraud situations where they do not receive the purchased vehicle or the vehicle has undisclosed issues related to its title, odometer readings, or condition.
Beware of Common Scams on eBay Motors
Users need to be aware of possible deceptive strategies when engaging in online transactions. Consider these common scams found on eBay Motors:
The Escrow Scam: Fraudsters claim they will use third-party escrow services that end up being fake websites made to look legitimate. Users enter their financial information and lose both their money and personal information.
The Phishing Scam: Posing as eBay representatives or sellers reaching out via email messages containing fraudulent links designed for theft purposes
The Overpayment Scam: Scammers send fake cashier's checks designed to overpay for your vehicle, asking you to refund the excess amount. The check bounces, and you lose both your car and any money refunded.
To protect yourself and avoid falling victim to scams:
Avoid conducting transactions outside eBay Motors
Never share personal information with unknown individuals or through insecure websites
Report suspicious listings/e-mails with the "Report item" option on eBay pages
eBay Motors Mobile App: Enhancing Buying and Selling Experience
To make browsing, buying, and selling vehicles more convenient for their users, eBay Motors offers a mobile app (currently available in the U.S.) that provides easy access to browse listings and track auctions from anywhere. The app has practical tools like personalized search criteria as well as access to vehicle history reports. With user-friendly design and required features combined within one platform, it makes it simpler than ever to make transactions while ensuring safety.
Returns Policy on eBay Motors
Vehicles on eBay generally fall under "no refunds or exchanges" unless explicitly offered by the seller. Keep in mind that if you have any issues after receiving the purchased vehicle or change your mind about that decision, returning it might not always be an option. Moreover, be certain before making a deposit since they often are non-refundable.
Conclusion: Is eBay Motors Safe?
eBay Motors has taken various measures in order to ensure its legitimacy concerning safety – from providing trusted sellers' evaluations options to offering comprehensive buyer protection programs against scams; however, evaluating online platforms is inevitable; threats remain present. It is crucial to conduct thorough research on a vehicle and its seller prior to making a transaction, as well as promptly reporting any suspicious activity on the platform.
By using eBay Motors cautiously – verifying sellers' ratings, reviewing vehicle history reports, and adhering to their recommended methods for completing transactions – you will be better positioned to have a safe and satisfactory auto-buying or selling experience.