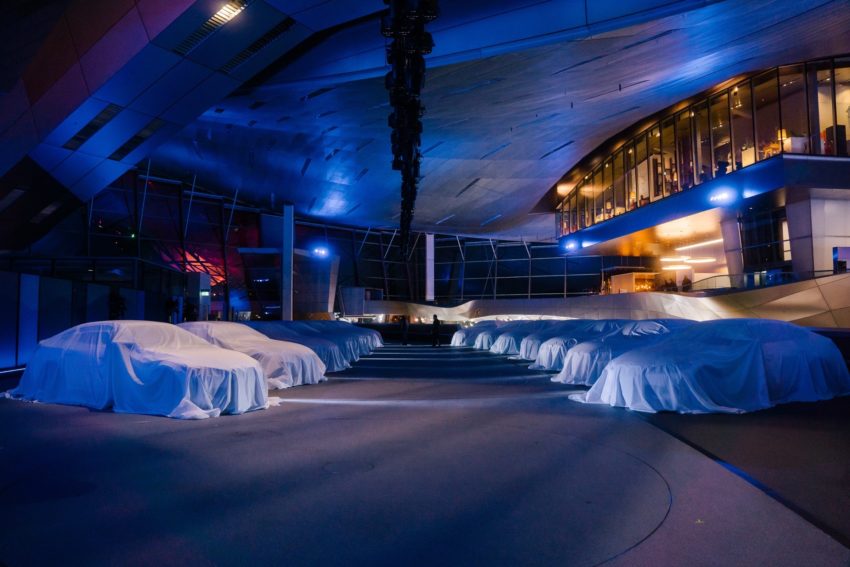 Just over a month after the first production BMW i4 rolled off the assembly line in Munich, the first vehicles have been delivered to customers. The company has begun deliveries three months sooner than originally planned. In addition, the company is currently preparing the first iX SUVs to handover within a matter of days.
Together with the iX, the i4 signals a new age for BMW and a soft reboot of the "i" electric brand after the toe-in-the-water exercise of the i3 and i8. BMW has upgraded its assembly line in Munich for a long-term shift towards EVs, with fully-electric versions of the 7-Series, the X1, and the-5 Series set to enter production. BMW plans to account for over 50% of global sales using EVs by 2030.
Does The BMW i4M50 M50 Have Enough Value To Be Worth the M Badge on an EV?
The first i4s were delivered to customers at a special event held at the Bavarian automaker's headquarters. The fully-electric saloon was offered to owners as part of a special program.
"It is a very special moment for us when we hand over brand new models to customers for the first time," said Bernhard Kuhnt, Senior Vice President BMW Group Market Germany. "The BMW i4 shows in an emotional way how well fully-electric mobility and sporty driving dynamics fit together. For us, it is therefore clear: the BMW i4 will offer our customers a whole new dimension of driving pleasure."
There are two options for the BMW i4: The single-motor 335 hp (340 PS/250 kW/) eDrive40 offers a range of 366 miles (590 km), while the more powerful, dual-motor M50 features all-wheel drive and 536 hp (544 PS/400 kW). In 3.9 seconds, the M50 can reach 62 mph (100 km/h), and cover 323 miles (520km) with a single battery charge.
PHOTO GALLERY
more photos…
Adblock Test (Why?)