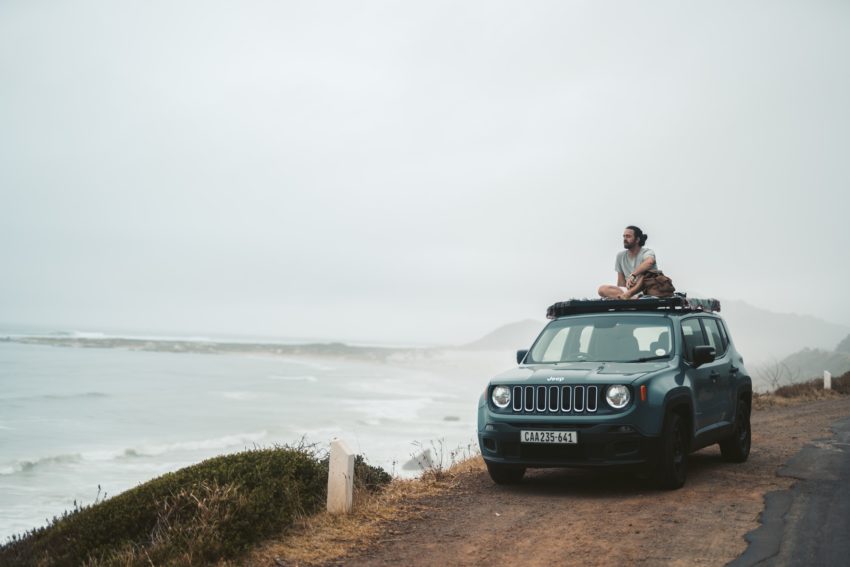 Due to the exorbitant cost of insuring a vehicle as a teenager, most adolescent drivers do not have their auto insurance policy. 
This leads many young drivers to ask the question, "can I drive my parents car without insurance in Canada?".
Teen drivers are frequently covered under their parents' auto insurance policy.
However, if you are a minor driver with only a learner's permit, you may have other options and may not need to be added to a policy just yet.
Before getting started, young drivers and parents of young drivers that are looking for car insurance quotes can start their search by reaching out to a reputable insurance brokerage, like Surex.
Is it legal to drive my parents' automobile without insurance?
If you wish to drive your parents' automobile, you'll require at least third-party liability insurance. Even if your parents have permitted you to drive the car and have their insurance policy covering the vehicle, you must be fully covered if you drive on the public road, regardless of how short the distance is.
How can you ensure that you're sufficiently covered if you drive your parents' car?
There are several choices available to you. The first option is for your parents to change their existing policy to include you as a named driver. The second option is to purchase an individual policy.
If you're still learning to drive, you can get a short-term policy that allows you to practice driving in your parents' car without jeopardising their no-claims bonus.
Available choices for young drivers
1.   Add yourself to your parent's insurance as a named driver.
Request that your parents add you to their existing auto insurance policy as a named driver. In the short term, adding a child to their insurance is certainly the most cost-effective and easiest option, but it also has drawbacks.
Because you don't earn a no-claims bonus in your name as a named driver, you won't reap the financial benefits when you eventually buy a policy in your name.
Some insurance firms will pay you an introductory bonus if your policy is obtained from the same insurer as your parents.
Now you know the answer to the question, "can I drive my parents car without my name on the insurance policy?".
2. Purchase an insurance policy of your own.
Car insurance in your name is typically more expensive than being a named driver on someone else's policy, but you'll start with a no claims bonus, which will save you money in the long term.
However, insurance plans should be in the name of the primary driver or registered vehicle owner, so if you drive your parents' car on occasion, this is not the best solution for you.
3. A policy for provisional licence holders who are learning to drive.
Are you allowed to drive your parents' car with a provisional licence? Yes, as long as you are fully insured and follow other legal criteria for learner drivers, such as being supervised by a more experienced motorist. Just as you would consider ethics training for counselors before getting your counseling license, you need a provisional license before you can legally drive.
Learner drivers can either be listed as named drivers on their parent's policy or get temporary insurance in their name until they pass their driving test. Learner drivers can take advantage of excellent short-term policies. You'll be able to practise driving in a parent's or friend's car without jeopardising their no-claims bonus.
I have automobile insurance; am I insured if I drive my parents' car as well?
Some comprehensive insurance policies include basic coverage for driving other vehicles, but coverage varies greatly between companies, so read your policy carefully.
If your policy allows it, the coverage is usually limited to third parties, which means that if you have an accident, you may be on the hook for the repair costs! Age, occupation, and the sort of vehicle you can drive may also be restricted.
Driving other people's cars is only meant to be used in an emergency; therefore, if you're going to be driving your parents' car a lot, you should add yourself as a named driver on their policy.
What if I don't have insurance and drive my parents' car?
The repercussions of driving without insurance might be severe. There are a minimum of six penalty points, a fine, and a licence suspension in extreme situations.
You could face harsh penalties, fines, fees, and other consequences in Nova Scotia if you drive your parent's automobile without insurance while holding a fully valid driver's licence. Driving without a licence or learner's permit has its own set of consequences.
Not only that but any claims you might need to make in any situation could be denied. The best way to avoid these headaches is to add to your parent's policy or purchase your auto insurance coverage.
The conviction will remain on your driver's licence for years, and you'll have to tell insurance companies about it when you apply for coverage. Purchasing insurance may become more costly as a result.
If your parents allow you to drive their car without insurance on purpose, not only could you be charged with a crime that could result in a conviction, but your parents could also face legal consequences.
If you're unsure whether the choice is right for you, get in touch for assistance.
How do you know if you're insured enough to drive your parents' car?
Ensuring that you are appropriately insured before driving a vehicle is vital. Driving without insurance can result in not just heavy penalties and costs, but you can also be held liable for thousands of dollars in property damage and medical bills for other individuals if you are involved in a severe car accident in Nova Scotia.
Being uninsured and involved in a serious accident can greatly impact your life. Adding yourself as a named driver on your parents' existing auto insurance plan is one approach to ensure that you're fully covered to drive their vehicle.
The second option is to purchase an insurance policy in your name. You are more likely to be involved in an accident as a teenager. As a result, taking out a policy in your name can be expensive.
If you're still learning to drive, you may need to purchase a short-term plan that allows you to practice in your parents' car without jeopardising their no-claims bonus. While this isn't always necessary, it's a good idea.