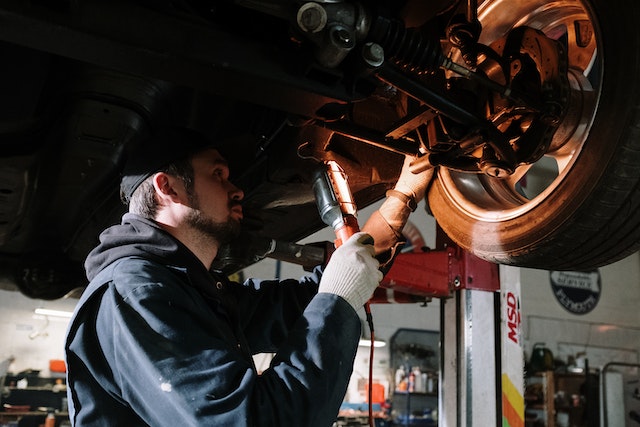 The market for automotive maintenance and repair services crossed $685.25 billion in 2021 and is projected to grow at a CAGR of 5% between 2022 and 2028. As people start going out again and offices and institutions reopen, this has increased the need for timely car repairs and maintenance.
J&T Automotive is rated #1 for car repair in Houston. Since 1979, it has been offering industry-best auto repairs in Houston, TX for a wide range of car problems. Its certified Audi, Mercedes & BMW mechanics offer factory-scheduled repairs and servicing.
The company has been the best car body shop in Houston for 40+ years. It ensures to provide customers with top-notch facilities and services since it prioritizes their needs. Auto repair customers can get the following benefits from the company:
Four decades of experience and expertise: Operating since 1979, the company has been trusted by generations of customers.
A 36000-mile/3-year nationwide warranty: Every service is offered with this warranty.
Transparent services: All the repairs mentioned in the bill are conducted with your prior consent.
State-of-the-art facilities: The expert auto mechanics have the latest technology and equipment to carry out repairs with the fastest turnaround.
Complimentary lyft and shuttle concierge: It is offered to and from a customer's home and office during business hours from Monday to Saturday.
Courtesy car wash: Complimentary car vacuum cleaning and washing are performed in the end.
But when would your vehicle need to be fixed? Here are some common car problems that call for repairs.
A Sputtering Engine
The engine works best with a proper mix of fuel and air that burn in the combustion chamber. For that, the many ignition and fuel system components should work together. Engine misfiring or sputtering can happen even when several moving parts seem to run well. If such an issue happens, contact an auto mechanic facility. Usually, the system components are promptly replaced.
Low AC Cooling
In summer, the car AC has to work the most. After a few years, it is expected not to offer the same quality of cooling as it did when you bought the vehicle. Gas leaks and broken or clogged compressors usually affect the efficiency of the car AC. If you notice inadequate AC cooling in your vehicle, opt for professional car AC repairs.
Squealing/Grinding of Brakes
An average driver uses the car's brakes nearly 75,000 times per year. Like any moving component of a vehicle, the brakes are meant to wear out after a point. They are important for safe stopping. Therefore, if they show signs of issues like a soft, squeaking or squealing brake pedal, you must call a professional auto mechanic right away. These symptoms usually indicate minor problems which are when the brake system must be repaired. If you wait for the brakes to start grinding, it can be too late. Without timely repairs and maintenance, your car is prone to meeting accidents. Therefore, make sure to invest in its servicing periodically and get any issues detected for immediate repair.