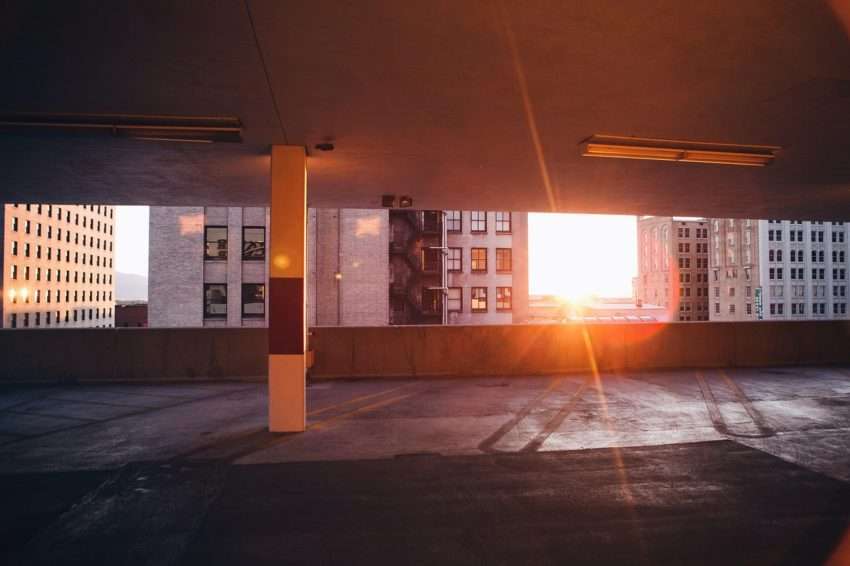 Imagine one day you come back to your car, and it's gone, or notice something's broken. You check with your parking garage, and they say they don't know anything about it. You call the police, and they say it will take time. So what do you do?
If you're lucky, you have car insurance that will cover the cost of a replacement car. But if you don't, you're out of luck. Did you know that in the U.S., every year, an estimated 37,000 vehicles are stolen from parking garages? 
That's one car every 15 minutes. And the majority of those thefts happen in major metropolitan areas. 
Regardless, sometimes, you must leave your car in a parking garage because you're using public transportation or you're going to be in an area where street parking is a no-go. 
If you're parking your car in a garage, there are some things you can do to protect it, especially if you're driving to another city you don't know about. The ideal option is to find rented parking spaces that are secure, offer surveillance, and are affordable. 
With that in mind, here are eight things to consider when parking your car in rented spaces. 
Prefer an unrestricted parking space
If you have a choice, park your car in an unrestricted space, which means a space behind a barrier or in a gated area. A parking garage that is open to the public is a better option than one that requires a keycard or passcode to enter. 
This is helpful if you're on a road trip and must leave your car in a rented garage. For instance, you're driving toward Baltimore on a family holiday. You reach the city, want to explore the Inner Harbor, and take in the sites. Since you can't take your car everywhere, you'll need a secure place to leave the vehicle. 
Moreover, tourists feel that looking for their car in an oversized, multi-story parking garage after a long day of sightseeing is a significant challenge. So, what's the solution? 
A secure, monitored parking space that allows you to book a spot in advance. The Harbor Park Garage is the answer as it is conveniently located in Inner Harbor at 55 Market Place and caters to the parking needs of all the surrounding hotels. 
It is an ideal spot for tourists to park and is just a short walk to many of the attractions in the area. 
The facility provides an attended lobby, 24/7 surveillance, and access to electric vehicle charging stations. So rest assured, your car will be looked after while you're sightseeing. 
Be aware of the parking terms and conditions
Before you leave your car in a rented space, read the parking agreement's terms and conditions. Find out if there are any time limits or restrictions on how long you can leave your car in the space. Some parking garages have a maximum stay of 24 hours, while others allow you to park for 72 hours or more. 
If you're driving a van, SUV, or truck, you may be required to pay an additional fee. Sometimes, these charges can be as much as $20 per day. So, if you plan on leaving your car for an extended period, ensure the parking garage you choose can accommodate your needs. 
Review the security features
When looking for a parking garage, pay attention to the security features. Is the facility well-lit? Are there security cameras? Is the staff attentive? 
The best parking garages will have all of these features. They will also have a security guard on duty at all times. However, not all parking garages offer the same level of security. So, it's essential to do your research before you leave your car in a rented space.
Know the payment options
Before you park your car, find out what kind of payment the parking garage accepts. Most parking garages accept cash, credit cards, and debit cards. However, some only accept one or two forms of payment. 
If you're planning on paying cash, make sure you have enough to cover the daily fee plus any applicable taxes. And if you're paying with a credit card, find out if there's a surcharge, typically around 3% of the total bill.
Check for discounts & Compare prices
Some parking garages offer discounts to customers who pre-pay for their parking. Others offer discounts to AAA members or customers who use a particular credit card. If you're eligible for any discounts, take advantage of them.
Regarding pricing, don't just choose the first parking garage you come across. Compare the prices of different parking garages before you make a decision. Prices can vary significantly, depending on the location and amenities of the facility.
Use a parking app
If you're struggling to find a parking garage, use a parking app. Parking apps like ParkMe and SpotHero can help you find and compare the prices of parking options in your area. Although, it's important to note that parking apps typically charge a small convenience fee. Moreover, you may also find coupon codes for parking discounts through these apps.
Ask for help
If you're still having trouble finding a parking garage, ask for help. If you're staying at a hotel, the concierge should be able to recommend a few good options. Or, you can always ask a friend or family member who lives in the area. Always remember, it's better to be safe than sorry when parking your car. 
Try street parking
If you can't find a parking garage, your next best option is street parking. Street parking can be cheaper than parking in a garage, but finding a spot is not always easy. And, in some cities, you may have to pay for street parking with a meter. 
However, when you park your car in a rented space, make sure you follow the rules. You could be fined or have your car towed if you don't.
Final Words
By following the tips mentioned above, you can ensure your car is safe and secure while you're away. Read the parking terms and conditions, review the security features, and compare prices before making the final decision.