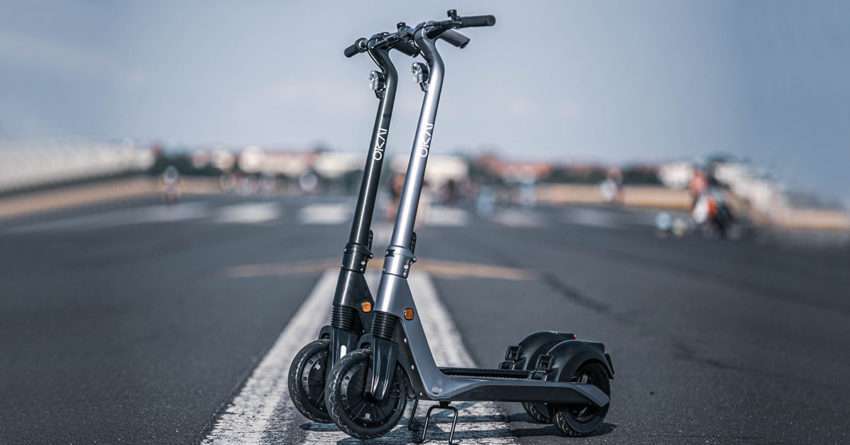 The use of two-wheelers is concentrated on both delivery and consumer use. The pandemic's growing impact has forced original equipment manufacturers (OEMs) and other two-wheeler market stakeholders to alter their strategies to boost demand and sustain the industry's growth.
One prominent pandemic effect was people's unwillingness to use public transportation for local commuting. As a result, there has been a shift to personal mobility, particularly two-wheelers, because of their affordability.
These recent changes have brought about a shift in consumer behavior, the emergence of trends, and the creation of new, cutting-edge business models.
A modern biker experience includes routing and navigation, application programming interface (API), and in-dash and helmet experience.
The most basic enablers for a good rider experience must comprise the comprehensive and safe navigation experience, sustainability, localized unique content, after-sales support, data connectivity, pre-trip notification, weather report, and precise location with geocoding point address.
Businesses are developing innovative solutions and launching new products in the market. Collaborations and new product launches are key strategies that are assisting the two-wheelers (2-W) market's growth.
Parallelly, governments and industrial associations are also working in tandem on promoting the electrification of two-wheelers throughout various regions, accelerating the development of battery infrastructure, and the production of new models by OEMs.
Breakthroughs and technological developments concentrating on efficiency, safety, and comfort have been observed. Furthermore, currently, two-wheelers are far superior to their predecessors in technology.
Connectivity, electrification, infotainment, navigation, combined braking systems (CBS), innovative fuel injection technology, ride-by-wire, and other innovations are only a few examples of new advanced two-wheelers.
In terms of electric two wheelers, their adoption in the automotive sector is rising, attracting significant investments for the electric powertrain and its components.
Battery technology is the essential element that has drawn the majority of research and development in the electric vehicle sector. Major design considerations and manufacturing costs for electric vehicles include battery weight and energy density.
From lead-acid batteries in the first electric vehicle models of the 1990s to lithium-ion batteries in Tesla models of the 2000s, batteries have seen significant development. One of the key functioning factors in battery selection is the battery's energy density.
According to the International Energy Agency, there are about ten million electric vehicles on the road.
The development of EV charging infrastructure is being supported by funds and investments from the governing bodies of many nations. China, the U.S., and the U.K. are among the nations making significant investments in the construction of charging infrastructure.
The market for EV fast-charging systems is also being heavily pushed by increased demand for electric vehicles globally. Hence, proper charging infrastructure must be developed to establish a full-fledged electric vehicle (EV) ecosystem.
According to BIS Research's study "Electric Vehicle Fast-charging System for EV Batteries Market," the market is anticipated to grow from $2.34 billion in 2021 to $10.82 billion in 2031, at a CAGR of 16.56% during the forecast period 2022-2031.
In terms of volume, China's automobile market was the biggest in 2021 and is projected to grow rapidly. Moreover, when it comes to the number of fast charging system units supplied in 2021, China held a quarter share of the global market.
Electric vehicle testing, inspection, and certification must be rigorous, given the global proliferation of electric vehicles. Inspection, testing, and certification are crucial to ensure that the product complies with global and regional standards and regulatory requirements for electric vehicle manufacturers and component suppliers. 
Moreover, the desire to minimize emissions contributing to global warming has also increased the demand for electric vehicles. In conclusion, advancements in two-wheeler technology and electric vehicles will significantly support the expansion of the overall electric 2-W market, which is anticipated to drive product demand in the upcoming years.