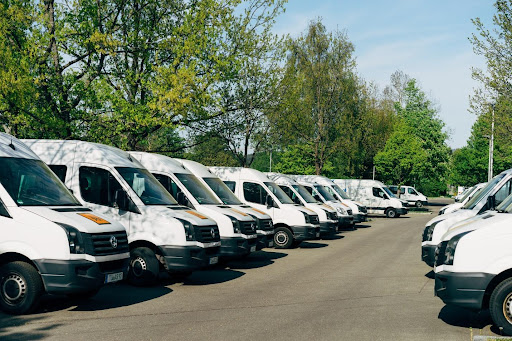 A third-party logistics service provider (3PL) might significantly influence your business. Finding the proper partner is critical to your business's success. If you care about your consumers, selecting the perfect 3LP who shares your values is vital. 
How you pick and manage logistics services will affect your company plans. They are critical to meeting customers' increased need for timely and dependable delivery. However, finding a logistics partner to meet your needs may take time and effort. However, after you understand your company's needs, you may choose the best logistics partner.
Here are some things to consider before selecting a logistics partner for your business.
Customer Care and Reliability
When selecting a logistics partner, it is critical to prioritize the customer experience. Technology and software can offer data and information, but human interaction and customer service are as crucial. You want to ensure that the 3LP you select to deal with gives you and your clients excellent customer service. A high degree of customer service quality goes a long way. It fosters connections, fosters trust and fosters client loyalty. 
Do you want to learn more about the customer service of a possible 3PL? Inquire with their clients. Positive customer service is a good indicator since it is the outcome of a continuous approach that assures it will continue to develop and deliver for the business and your customers in the future. 
Capabilities
It is crucial to choose a 3PL depending on your demands since most of them specialize in one field and provide answers to various problems. This may be determined by the kind of logistics, industry, method of transportation, or a combination of all of these factors. 
Analyzing the logistic skills of a third-party logistics provider that might be your partner is critical to ensuring they have the expertise to appropriately manage your and your client's demands. Shipping a cargo of clothing is not the same as shipping chemicals. Different skill sets are used for various tasks. Choose the one that best meets your short-term and long-term objectives. 
Be cautious when dealing with persons who profess to be "jacks of all trades." Most logistics businesses specialize in a single job and become unrivaled masters. If you come across a company that promises to be able to perform everything under the sun, prove its competence through client evaluations and case studies. 
Packaging and Shipping
When you delegate all of the packing and delivery of the items to a logistics business, it is critical to double-check if the logistics company teaches its workers to execute orders correctly. 
Order fulfillment requires well-trained personnel and a detail-oriented manager. Orders that are not completed properly, delivered to the incorrect location, or arrive late may negatively influence your company's image.
Resources and Technology
When evaluating third-party logistics service providers, remember that the technology they supply must function for and with you. It must be consistent with your business model and boost your company's development. 
Examine their Transportation Management System and Warehouse Management System for quality. Reliable technology provides dependable assistance to you and your customers. 
You must guarantee that the technology aligns and integrates with yours, in addition to having competitive technological tools and applications. Is their technology compatible with yours? Does their software make the best use of your data? Is your company's technology capable of expanding? 
It is critical to identify technology that can assist in automating procedures, processing orders, checking info muatan hari ini, managing inventory, tracking orders, and managing returns. These are essential components for ensuring the proper operation of your organization. 
Reputation
During difficult times, a company's leadership and character are often exposed. Unfortunately, it may be too late to find out by then. Investigating and learning about the reputation of the logistics firm you wish to work with is critical. You must understand the kind of supplier and partner the possible third-party logistics firm will be. 
Don't be misled by overall expenses; reputation comes first when looking for a long-term solution provider. Keep in mind that your company is at stake. Talking to providers, consumers, staff, and even individuals in their neighborhood is a fantastic way to learn more about the provider. 
In the logistics market, reputation is everything, and you want your company to be connected with other trustworthy organizations to form the ideal collaboration. 
Powerful Network 
Don't limit your business by simply operating in one portion of the region or with one company. Collaborate with someone with connections who can open doors for you and your company. 
A solid network is essential for the development of your organization and only serves to assist in simplifying procedures as required. The greater your third-party logistics provider's network, the simpler it will be to navigate the business, expand, and give superior customer service. 
Their safety reputation 
The logistics sector is constantly evolving. Safety rules and regulations are always evolving and adjusting. Find a third-party logistics supplier with a proven track record of safety—access public motor carrier safety and performance statistics using the Safety Measurement System resources. Safety is a crucial asset that should always be noticed. 
As difficult as locating the ideal third-party logistics partner may seem, it is a fantastic chance to discover the proper partner you can rely on to help you move your company to the next level.
Location and Coverage
If you make deliveries nationwide, you must choose a logistics partner who can cover the whole country. Your logistics partner's distribution network also influences your company's development. 
A logistics firm should be able to give a systematic strategy to satisfy all of your business distribution demands throughout the nation, and working with the proper logistics partner will provide you with the best ideas to develop your business abroad.
Working with a skilled and devoted logistics provider is critical for carrying out your business strategy. Finding the proper logistics partner may be a complex undertaking, but the considerations listed above can assist you in selecting the ideal logistics partner and effectively expanding your company. 
Keep these essential considerations in mind, as making the proper decision will help you keep your consumers happy for many years.