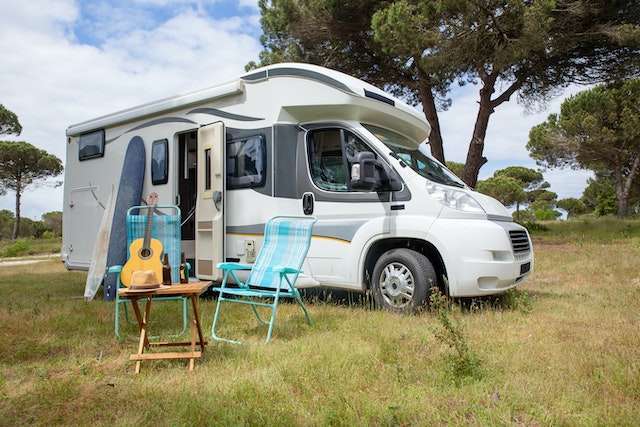 Lithium batteries for RVs and caravans have long proven themselves and have become a bestseller in recent years. No wonder, because in combination with a solar panel system, the light lithium iron phosphate or LiFePo4 batteries create a stable framework for a self-sufficient power supply on a camping holiday. But the longevity and high power availability of this 12 V technology are not the only advantages.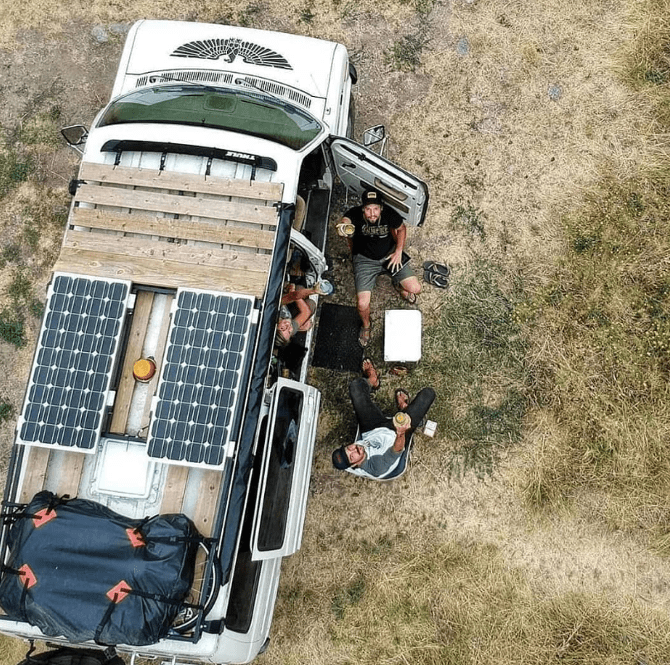 Perfectly supplied on the go with a LiFePo4 battery in the RV
The 12v lithium battery for RV has significantly improved the power supply in camping vehicles and made it more efficient. It is the best solution if you:
Want to be much self-sufficient.
Want to load quickly and effectively.
Have many power-intensive consumers in the vehicle.
Looking for a long-lasting solution.
Want the best battery technology on the market right now!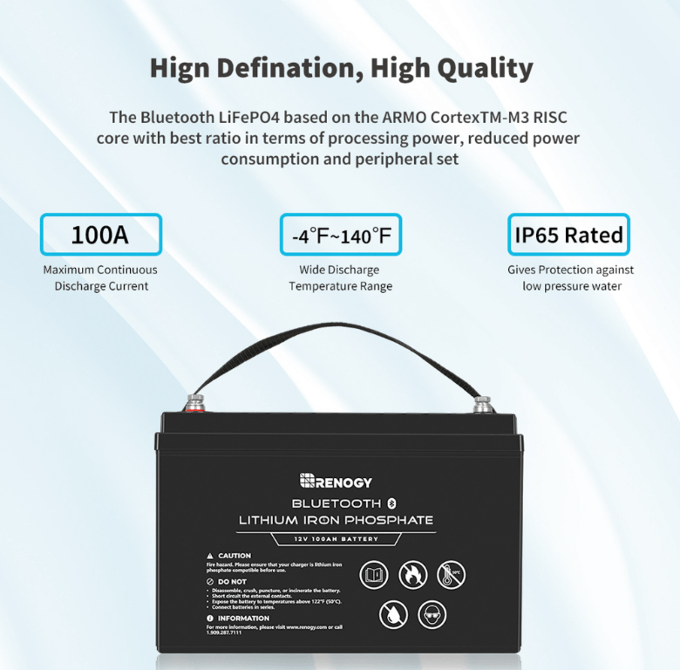 Different purposes and places require a variety of solutions. In our range you will find models in many different dimensions and in sizes from 8Ah to over 210Ah.
Which lithium power supply suits you?
Most models can be replaced 1 to 1 with your old on-board battery using the Plug & Play principle. In order to ensure optimal performance and the best protection, some manufacturers offer perfectly coordinated charging and storage technologies as a set. A lithium battery is not only suitable for the power supply in the interior of the RV or caravan. They are now also available for the operation of maneuvering aids in a large selection. Small batteries from 20 Ah are available for direct replacement in an existing system. A power set is ideal for new installations. This also consists of a battery charger and installation accessories.
Complete energy systems are a powerful solution for small vehicles and tight storage spaces. Depending on the design, they combine various charging technologies and the inverter in one housing.
If you want a flexible supply, you can use mobile systems. In contrast to the power generator, when fully charged they can be used silently and odor-free at their destination.
The pros and cons of lithium technology
What are the advantages of a lithium battery and what are its weaknesses? We try to give you the advantages and disadvantages of this advanced technology.
The advantages:
100% availability
You can access 90-100% of the specified ampere hours (Ah) of your lithium battery. The protective BMS (Battery Management System) makes deep discharge almost impossible. For comparison, only about 30% of the capacity of a wet battery can be used.
Long life span
Top values for a 90 Ah battery are around 5000 charging cycles. Depending on the manufacturer and model, this figure drops to around 3000. This corresponds to an average usability of 10-15 years.
Lightweight
LiFePo4 batteries with 100 Ah weighs 15 kg on average, the 200 Ah gel battery with comparable performance is almost 70 kg.
Fast loading time
An AGM battery takes up to 6 hours to charge, a gel about 8 hours. The lithium battery can be charged with significantly higher currents and is full in about 1-2 hours. If you are traveling long distances, the charging capacity of a well-sized charging booster can be sufficient for your power supply.
Current draw
Depending on the capacity, 230V consumers with a large power requirement can be served. Nothing stands in the way of connecting an power inverter (3000w power inverter is the most common wattage). Sulfation (battery aging) due to discharging too quickly, as is the case with lead-based batteries, is excluded.
Easy wintering
No maintenance voltage is required to maintain the charge. As soon as the consumers are disconnected, it is advisable to hibernate half-full and without intermediate charging.
Robust construction
You can think of the inside as four tightly connected stacks of button cells, each rated at 3.2V. Thanks to this design, installation can be carried out in any position. This modular system makes repairs possible for many models by the manufacturer. This is good for the environment and conserves resources.
Security
LiFePo4 batteries are not self-igniting. A membrane melt, as happens with some mobile phone batteries, is considered impossible due to the solid electrolyte inside.
Protective battery management system
The so-called BMS protects the battery from application errors such as short circuits. In addition, it optimizes the performance of the individual cells, processes the messages from the balancers and shuts down the system in an emergency. The battery monitor charging currents, charging states and temperatures in the four inner cells.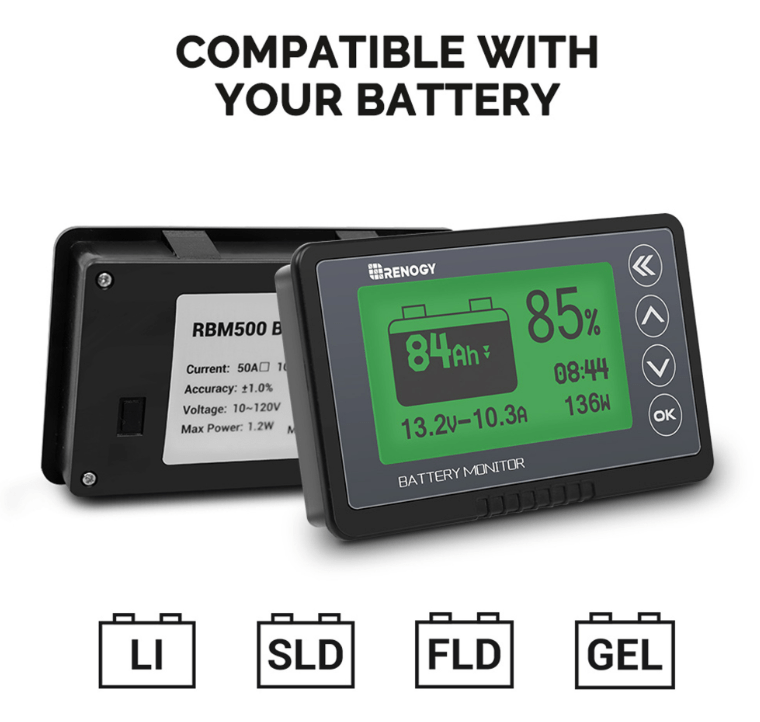 The disadvantages:
Sensitivity to cold when charging
Some models cannot be charged below 5°C, so they are not suitable for outdoor mounting and unheated storage compartments. If you install your lithium in the living room, there is no need to worry. For cold areas, special "Arctic" versions with built-in heating are a solution.
Recycling
Delivery is via the known collection points and specialist retailers. In contrast to the recycling cycle of conventional batteries, the systems here are still under construction.
High price
Due to the increased demand, the prices are slowly falling. Nevertheless, the high purchase price can be a deterrent, even if it is justified in the long term.
Get the most out of your lithium battery
In order to exploit all the advantages, you should use suitable battery chargers with an IUoU characteristic. With their support, the battery is charged and ready for use in a very short time. Since charge maintenance is not required, the devices preset for lithium technology switch off when the desired charge level is reached.
Lithium batteries need variety: Avoid constant charging current and constant charging to 100%.
Optimal charge and storage at 40-60% capacity.
From time to time you should fill up the memory completely. This is best if you foreseeably need larger amounts of electricity. This is how you activate tired battery cells and stimulate them to perform at their best.