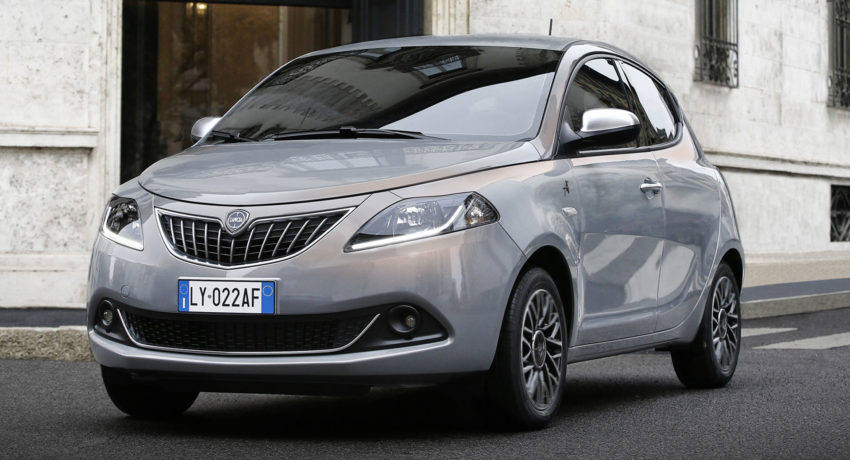 Lancia is showing signs of life as they've introduced the new Ypsilon Alberta Ferretti.

Created in collaboration with the Italian fashion designer, the aptly named special edition can be equipped with an exclusive Alberta Ferretti Gray paint job that has an iridescent effect which brings out "pink points of light hidden in the bodywork." The company said this helps to enhance the model's "feminine elegance and beauty."
Customers have the option to choose from other colors such as Pietra Gray or Vulcano Black. All special editions include satin chrome accents, Alberta Ferretti Badging and Alberta Ferretti logos at the front of each vehicle.
Check out these other articles: Lancia's Europe Relaunch Coming In 2024, May Revive Aurellia Name For Flagship Crossover
Lancia didn't release interior pictures, but said the cabin has seats that use recycled polyester yarn as part of their "mission to contribute to a more sustainable environment for future generations." Drivers will also find Rose Gold accents, special stitching, and "AF" monograms on the headrests.
The special edition will come with two engines, including the hybridized 1.0-liter engine that produces 69 horsepower (51kW/70 PS) and 68lb-ft (992 Nm). This allows the standard Ypsilon's acceleration to 0-60 mph (0-100 km/h), in a glacial 14 seconds. Then, it reaches a top speed at 101 mph (163km/h).
If that's too fast, you can opt for a 1.2-liter engine that develops 68 hp (51 kW / 69 PS) and 75 lb-ft (102 Nm) of torque. It can run on petrol or LPG, but it's even slower than the hybrid as the dash to 62 mph (100 km/h) can take up to 15.3 seconds.
The Ypsilon Alberta Ferretti is currently available at Italian dealerships and pricing for the hybrid starts at €18,500 ($20,951 / £15,808).
PHOTO GALLERY
more photos…