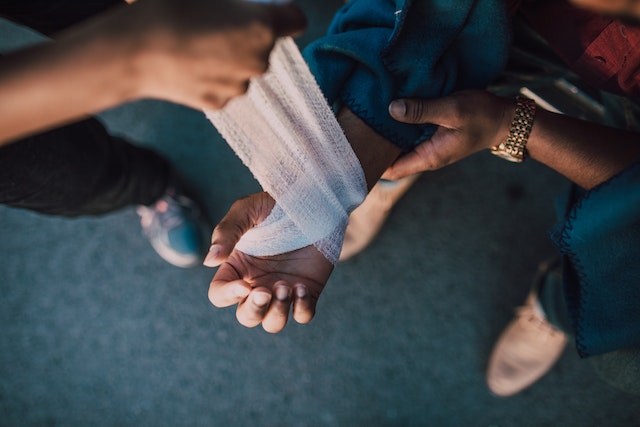 Car accident victims are entitled to compensation, not just for their injuries, but for their property damage, lost wages, and other non-economic damages such as pain and suffering, depression, anxiety, PTSD, or other detrimental consequences that may arise from the accident.
However, if you are to pursue a car accident claim after being injured, you should do it the right way to receive full compensation. You should treat any car accident injury very seriously since our adrenaline levels are all up when we are involved in a car accident, masking the severity of our injuries. 
To take the best course of action after being involved in a car accident in Indianapolis, here is what you should consider.
Document and Seek Medical Attention For Your Injuries
When the accident occurs, it's best to call authorities to the scene. Request an ambulance if you or anyone else is injured, or ask someone else to do it if you are unable. As stated before, even if you feel fine, once the paramedics arrive at the scene, let them examine you.
They might discover some injuries that you haven't noticed. Prioritizing your health comes before everything else, but another advantage is that you will have proof of your injuries after the medics take care of you.
You can use these medical records later when you pursue your personal injury case to prove your injuries and receive compensation. Another important thing is that police officers will be present and create a report.
These officers will assess the situation and gather important details that will be helpful for insurance claims or legal proceedings. Before authorities arrive at the accident scene, it's best to begin your own documentation and take photos of your injuries, property damage, and road conditions, but only if you can.
Though authorities will document the scene, you also have the right to do so. While taking photos of the accident scene, don't forget to write down the other's driver's name, contact details, insurance information, and license plate numbers. If some other drivers or pedestrians witnessed the accident, also write down their contact information. They will be able to help you later should you file a claim.
Dealing With Insurance Companies and Filing a Claim
Once you can, you should contact your insurance company as soon as possible and report the accident, but be cautious about giving details to the other driver's insurance company. When accidents occur, insurance companies send out insurance adjusters to assess the damage and fault and deal with all the proceedings. 
It's important to understand that insurance companies are businesses, at the end of the day, aiming to make money, not lose it. Because of this, you should contact a car accident lawyer and present your case.
When you work with a lawyer, it doesn't mean that you will go to court. On the contrary, a lawyer will help you build your case, gather evidence, negotiate with the insurance firms, and deal with all the paperwork in your name to ensure you receive proper compensation for your losses. If you cannot reach a settlement with the other party, then taking legal action and initiating a personal injury lawsuit is entirely up to you and the advice of our lawyer.