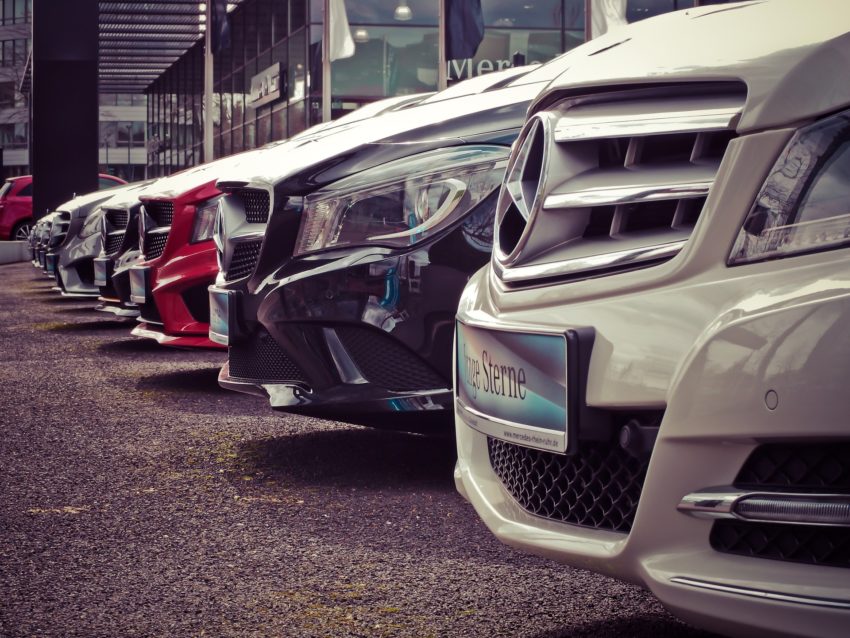 For entrepreneurs who are interested in the auto and car industry, a viable option to consider may include starting a car rental service business that provides the service of renting out vehicles daily or weekly to customers to the likes of travelers or customers that cars are out of order.  This business may be a perfect consideration for an entrepreneur who has a sincere and genuine interest in anything about the car auto industry and is looking to gain revenue from a passion. 
Usually, car rental businesses tend to generate revenue by renting out automobiles to individual customers who require a means of transportation over a period of time. Entrepreneurs looking to start a new passionate venture are those who may succeed at this specific business are those who have the capacity to understand the requirements of their customers, have an in-depth understanding of automobile trends, and are good at marketing cars. A sound understanding of various business structures, including limited partnerships, can prove valuable budding entrepreneurs.
How to Start a Car Rental Company
Car rental businesses will require a fleet of vehicles, offices, computers, and payment of incorporation fees amongst other technical costs like business insurance and vehicle maintenance. It is crucial for business owners or potential entrepreneurs to establish their legal car rental business as an LLC or corporation since it could prevent personal liability if the company falls into debt or legal trouble. Depending on the business structure, it may be necessary for business owners to consider the fact of which business structure they may opt for, which may affect the taxation regulations in accordance with the state they reside in, for example tax regulations in New York may differ from tax regulations in Georgia. 
Since car rental businesses are more often than not run out of a lot or field, it is essential for business owners to file for certification of occupancy since that may be a probable legal requirement. This certification has the capacity to confirm building codes, government regulations, and zoning laws are met. It is essential for potential entrepreneurs to take into account that failure to acquire necessary permits may result in hefty fines or a possible business shut down. 
Despite car rental companies being incredibly competitive, it may be very profitable for entrepreneurs and business owners. Business owners should also take into favorable account that they host opportunities by building excellent customer service, building revenue, and making good returns. 
About Car Rental Companies 
Although car rental companies may appear to have a steep learning curve, once all aspects are arranged and settled, entrepreneurs may potentially experience several advantages. With car rental, there are various expansion possibilities available where it may start off as a small enterprise but gradually grow due to fleet expansion with probably steady profit. Car rental companies seem to uphold several growth opportunities. That being said, entrepreneurs structure their businesses properly and put in a lot of thought and effort; they can potentially turn a simple car rental company into an actual franchise. 
Starting a car rental business may not be an easy business venture since it holds much competition within the industry; hence it is requisite that business owners who take up the challenge of potentially starting this type of company should establish a niche and determine whether or not there is a market opportunity for them to succeed. 
Business owners looking to be successful in the industry could determine factors to set them apart from the competition, whether it may be better pricing options, better vehicles, or good customer service. Although the two may often be mistaken, leasing a car and renting a car are two different concepts that ought to be defined. Leasing a vehicle may be focused on the theory of a longer-term commitment between the customer and the business owner, whereas renting a car generally involves a smaller commitment for a shorter period of time. Different rental companies have the capacity to specify their rules and regulations accordingly and determine whether their niche is leasing or renting a vehicle. 
Car Rental Company with Limited Capital 
Car rental businesses may potentially be more expensive than other business ventures since they require a substantial amount of financial contribution and many cars as assets, which may be deemed expensive. In the case of car rental, an entrepreneur may likely experience steep startup upfront costs since there are many different components that require a cash flow to work and be successful. For entrepreneurs who are looking to start a car rental company, they could potentially consider factors like creating valuable limited partnerships or looking for outside funding. There are potentially various different loans and financing options that may possibly cater to entrepreneurs who are serious and passionate about owning a rental company.