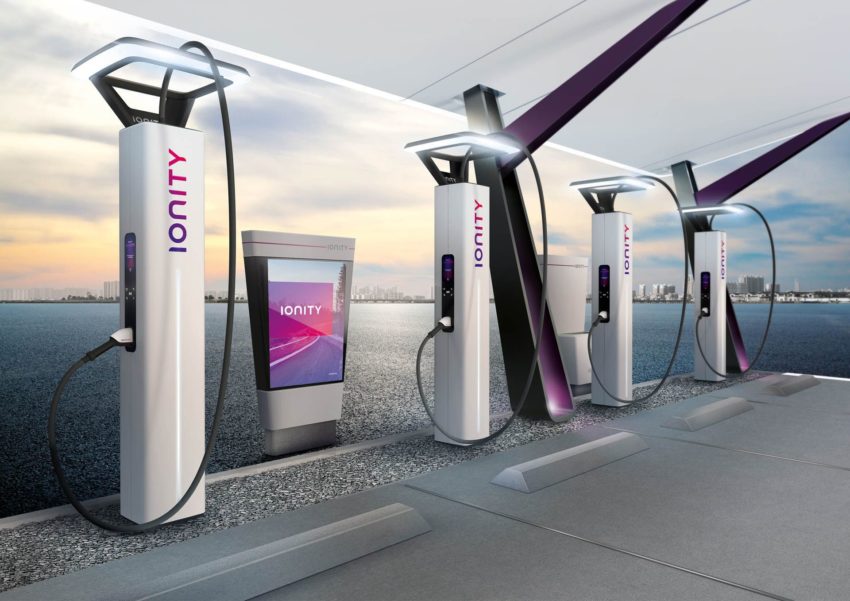 Ionity has received €700 million ($784 million) in fresh investments to accelerate the expansion of its charging network throughout Europe.
The new investment comes from Ionity's existing shareholders, as well as the BlackRock Global Renewable Power platform. This new investment will be used by the company to double the high-power 350kW charging points in Europe, to reach 7,000 by 2024.
According to Ionity, the new charging stations will be located along major highways and close to major cities. Future locations are expected to contain six to twelve charging spots. Additional charging points will be added to existing charging stations along major routes. Ionity currently boasts 1,500 charging spots along European motorways and in 24 other countries.
Read Also: VW's CEO Is Anything But Happy With Ionity's EV Charging Stations
"Electric vehicle charging infrastructure is vital to achieve a net zero future," global head of renewable power at BlackRock, David Giodano, said in a statement. "IONITY is one of Europe's leading EV charging networks, bringing together auto industry pioneers to create a seamless experience for emission-free driving across Europe. We are delighted to be supporting their growth ambition and providing our clients with access to an innovative company that is powering the clean energy transition."
It has confirmed its plans to purchase its own property and create and manage its own service stations. It is also working on a new station concept dubbed 'Oasis' that will include cafes, restaurants, and shops.
Ionity was established through a partnership between BMW, Daimler Ford, Ford and Volkswagen. Hyundai later joined in 2020.
Adblock Test (Why?)