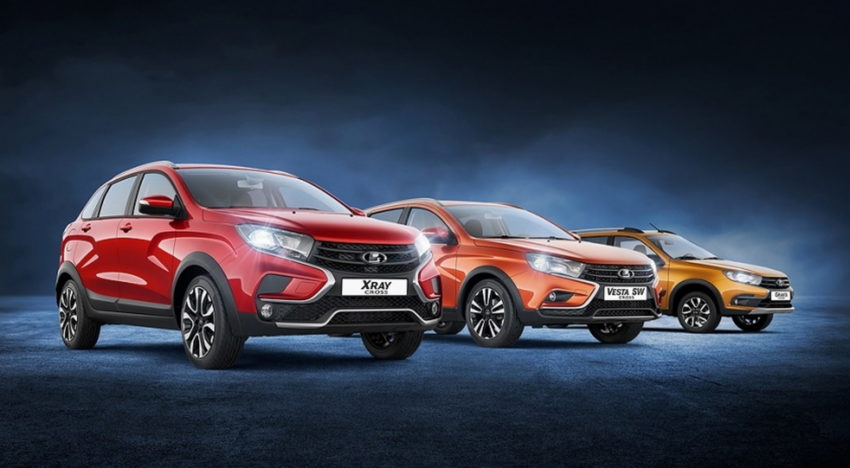 AvtoVAZ is known as a budget-friendly automaker with affordable pricing for all of its models – especially in its home market. However, the entire Lada range has seen a total of seven consecutive price increases in Russia during the past year, making them a tad more expensive.
The latest update on Lada's price catalog occurred on December 1st, following another one in mid-October. The new prices are a further 2-5% higher than before, with an increase of ₽28,000 ($379) for the Granta and XRay, ₽40,000 ($542) for the Vesta, ₽32,000 ($433) for the Largus, ₽16,000 ($217) for the Niva Legend, and ₽27,000 ($366) for the Niva Travel. These are the current prices:
Lada Granta: from ₽587,900 ($7,966)
Lada Vesta: from ₽835,900 ($11,318)
Lada XRay: from ₽802,900 ($10,875)
Lada Largus: from ₽812,900 ($11,010)
Lada Niva Legend: from ₽675,900 ($9,152)
Lada Niva Travel: from ₽858,900 ($11,630)
Watch Also: Lada Niva Legend Review Proves That Ancient Tech Has Its Merits
While those numbers don't sound like much – especially for US standards – the total change in the cost of Ladas in Russia during 2021 has been quite substantial. From the start of the year onwards the markup was 20% for Granta, 23% Vesta, 21% Xray and 24% Largus.
According to Russian media, Sergei Chemezov, CEO of Rostec State Corporation, said that AvtoVAZ increases the cost of its models by an average of 9-12% on a yearly basis which is in line with competitor brands. According to him, the rise is due to inflationary global processes such as the significant increase in steel and plastic prices after the pandemic.
You can also see: A look inside the AvtoVAZ Design studio where The New Lada Niva is being developed
Lada models, despite becoming more expensive are still selling well. Lada delivered 294,422 units in the 10th month of 2021. That's an 11.2% increase on the 2020 period.
PHOTO GALLERY
more photos…
Adblock Test (Why?)