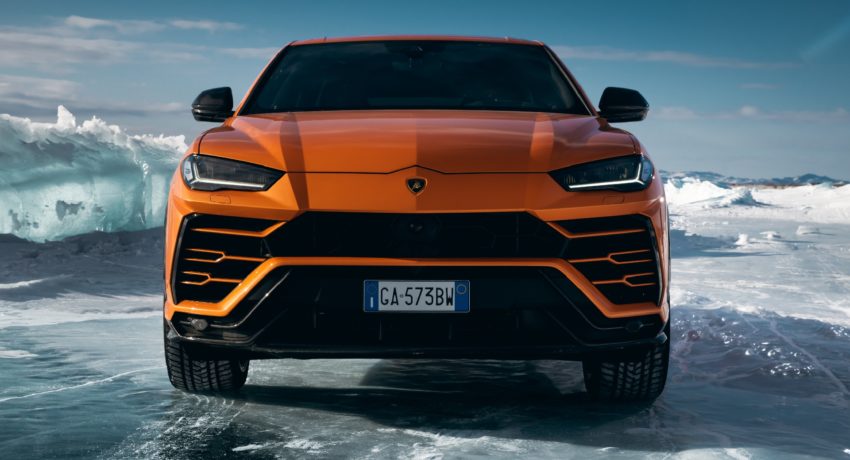 It has been four years since the debut of the Lamborghini Urus, the super SUV that changed the course of Sant'Agata's history bringing record-breaking sales and unprecedented profitability.
The Urus was introduced on December 4, 2017 as the third model line in Lamborghini's range next to the Huracán and the Aventador. In the last four years Lamborghini sold 16,000 Urus units. This is more than the 14,022 units of all variants of the Gallardo (2004-2014) and on the road to surpassing the accumulative sales of the Huracán (2014-present), stealing the title of Lamborghini's best-selling model ever. It is important to note that 85 percent Urus customers are brand new, which expands the company's client base.
Check out these 22 fastest gas-powered SUVs on sale ranked by power
In order to produce the Urus, Lamborghini doubled the Sant'Agata Bolognese premises from 80,000 to 160,000 square meters by creating a new production facility, paint shop, office building, logistic warehouse, test track, a second trigeneration plant, and energy hub while hiring over 700 employees.
The arrival of the Urus in 2018 brought about a 40% increase in profitability. That year Lamborghini had a €1.415 billion turnover, which rose to €1.81 billion in 2019, followed by €1.61 billion in the COVID-affected 2020.
Check out: The Facelifted Lamborghini Urus range To Gain New Performance and Hybrid Variants
A twin-turbo 4.0 liter V8 produces 641 HP (478 kW/ 650 PS) as well as 850 Nm (626 Lb-ft). This SUV is one of fastest ICE-powered, achieving 0-60 km/h in 3.6 seconds. It also accelerates to a maximum speed at 305 km/h (175 mph), and a top speed reaching 189 mph (189 mph). Among the model's achievements is reaching 298 km/h (185 mph) on ice in Russia last March, as well as completing the highest drivable road in the world at an altitude of 5,800 meters in India last October.
The next chapter for the Urus will be the upcoming facelift that is expected to bring electrification into the mix with a rumored plug-in hybrid variant and another performance-focused version. Besides the updated Urus, the Italian brand's range will be electrified by 2024, including the forthcoming replacement to the Aventador flaghsip and the smaller Huracán, before the first fully-electric Lamborghini arrives between 2025 and 2027.
PHOTO GALLERY
more photos…