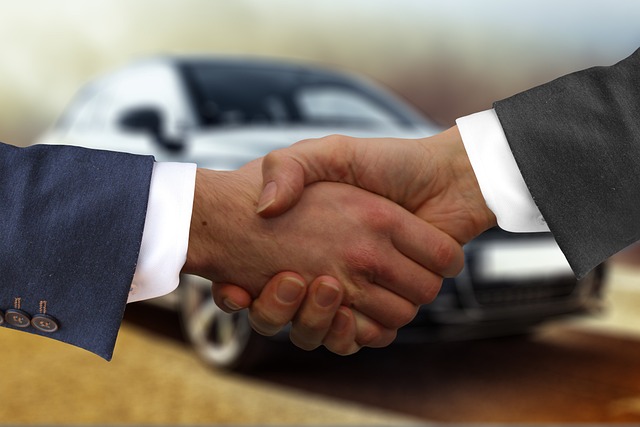 As of 2022, people who are looking to purchase a new car can expect to pay nearly $50,000. Two of the most popular brands are Mazda and Nissan, and both come with many attractive features.
It's important to understand the differences between Mazda vs Nissan so you can make the decision that's best for your needs. We've put together a brief guide full of the key information you need to know. Let's dive in.
Mazda vs Nissan Performance
In general, Mazda has stronger performance numbers. This is due to having a more powerful engine in most of its models. For example, the Mazda CX-50 is a compact SUV with 256 horsepower.

A Nissan SUV in the same tier is the Nissan Rogue with 201 horsepower. When it comes to sedans, the Mazda3 has 186 horsepower while the Nissan Sentra has 149 horsepower.

Depending on your lifestyle, you may need your engine to pack an extra punch. Those who often drive long distances or spend many hours per week in their car can benefit from choosing a Mazda.
Mazda vs Nissan Features
Both car brands have a number of high-quality amenities. This is especially true when it comes to their higher-end models. Features like split-folding rear seats can provide a significant amount of extra cargo space.

However, Mazdas have notable features that Nissans don't. These include automatic climate control, premium leather seating surfaces, and upgraded infotainment. In particular, the Mazda CX-5 has all of the features listed above and is one of the most popular Mazda cars on the market.
Mazda vs Nissan Design
Both car brands have sleek, modern designs that come with plenty of aesthetic appeal. Mazda cars are specifically created to appeal to elicit a strong emotional response from each customer.

They also aim to make the vehicles feel as contemporary as possible. This is achieved by including high-quality features and a design that feels familiar instead of futuristic.

You might find it interesting to learn that Mazda uses blocks of clay during the design process. It prides itself on doing so, claiming that there is simply no substitute for this practice.

Nissan's design philosophy is similar in the sense that it strives to give each vehicle an "essence" and unique feeling. However, it doesn't seem to hit the mark like Mazda does.

Nissan is still an amazing car manufacturer, and they have many quality designs buyers can take advantage of. Regardless, some buyers might find their experience with a Nissan slightly duller than choosing a Mazda.
Mazda vs Nissan Maintenance Costs
Both cars have similar maintenance costs. For those with tight budgets, saving money in this area is often a priority.

Those who own a Mazda can expect to pay a bit less per year in maintenance costs. This is simply due to the fact that these vehicles are designed with longevity in mind.

For many, the difference is marginal. If money isn't a primary concern, either brand is sufficient. They both have relatively upkeep compared to the standard vehicle.
Mazda vs Nissan Safety
Both brands implement separate types of safety technology. Mazda uses i-ACTIVSENSE, while Nissan uses Safety Shield 360. Let's explore them both in detail.
i-ACTIVSENSE
This includes high beam control, lane departure warning systems, and acceleration control. These help make rides much smoother than they would otherwise be.
This technology also has rear vehicle monitoring and forward obstruction warnings. Put simply, it's constantly scanning the immediate area to alert you of dangers that arise.

In many cases, this could mean the difference between whether you avoid a collision. Keep this information in mind, especially if you frequently drive with children.
Safety Shield 360
The features of Safety Shield 360 are fairly similar to Mazda's security technology. It includes blind spot warnings, rear automatic braking, and rear cross-traffic alerts. Nissan drivers can also take advantage of emergency braking with pedestrian detection.

When it comes to which is best, both are able to meet the needs of most drivers. For those looking for the maximum-security possible, Mazda has a slight edge.
Finding a Provider
Regardless of your decision, it's essential to purchase your vehicle from the right provider. Check their past reputation to see what others have had to say. Do people feel the car was listed at a fair price?

Were salespeople friendly and accommodating instead of pushy and aggressive? Keep an eye out for details like these so you can get the best experience. You should also consider their financing and warranty options.

In some cases, this could potentially save you thousands of dollars. Some dealers are more willing to negotiate than others. By visiting a reputable location, you could cut a substantial amount off of the sticker price.

Keep this in mind when looking for a Mazda in Corona, CA. Finally, consider what they're willing to give you for a trade-in.
You should avoid dealerships that lowball trade-in vehicles in good condition or have arbitrary limits on how much they can pay. If they aren't willing to give you a fair amount for your existing vehicle, they are likely cheating you in other ways.
Choosing Between Mazda vs Nissan
There is no universal answer to the Mazda vs Nissan debate. The right choice will simply depend on your needs.

The above information will help ensure that you make the decision that's best for you. Our blog has many other auto articles that can make situations like these easier. Check them out today to see what you can learn!