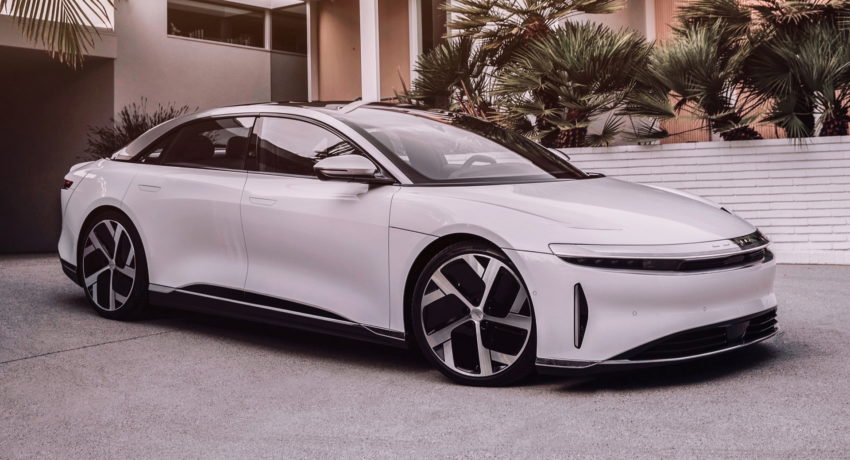 Lucid Motors has been subpoenaed by the U.S. Securities and Exchange Commission. Lucid Group, Inc., was subpoenaed by the U.S. Securities and Exchange Commission on December 3. The regulator seeks documents related to this investigation.
Although precisely what the SEC is interested in is not established in the filing, "the investigation appears to concern the business combination between the Company (f/k/a Churchill Capital Corp. IV) and Atieva, Inc [Lucid's former name] and certain projection and statements," Lucid writes in the filing.
The automaker said that it is cooperating fully with the SEC in its review, though, according to Reuters, that didn't stop its shares from tumbling around 14 percent in pre-market trading.
Read Also: Nikola May Pay $125 Million In Civil Penalties Following SEC Investigation
Churchill Capital Corp. IV, a special-purpose acquisition company, merged with Lucid on February 21st in a deal valued at $24 billion. Lucid was able to raise $4.4 billion to finance its expansion of the Arizona plant and to bring new vehicles on to the marketplace.
Lucid is joining EV startup Nikola and Lordstown Motors as they are being investigated by U.S regulators. The former has repeatedly misled investors, while the latter concerns vehicle pre-orders.
Lucid was started in 2007 by Bernard Tse (a former Tesla executive) and Sam Weng (an entrepreneur). It plans to manufacture 20,000 vehicles by 2022 and 50,000 units in 2023. The company's first model, the Air, started rolling off the assembly line earlier this year and the first examples were delivered to their owners in early November.