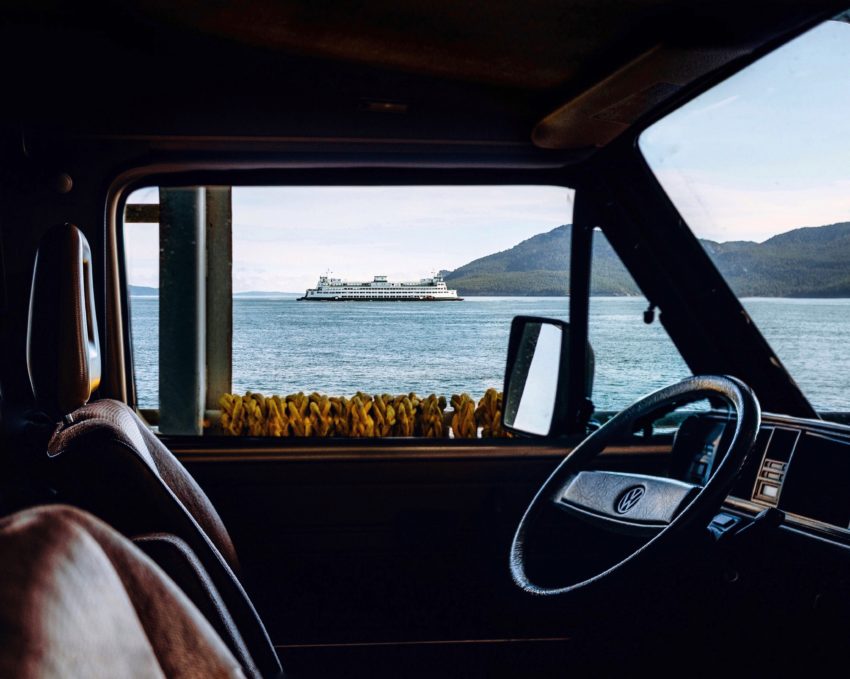 If you are new to the world of car transport, it can be easy to get overwhelmed or confused in the process. You will find a variety of available shipping options depending on your requirements, budget, and the dates of when you need to ship your vehicle. Today, we will take a look at some of the more cost-effective solutions for car shipping in 2022.  
If you are looking to move a car, one of the most important questions you may be wondering is, how can I get this job done affordably but also safely? We have researched and contacted many auto transport companies and put together this guide to help show you the most affordable shipping options and ways you can cut down on costs. 
One of the most popular as well as cost-effective methods of auto transport is by using an open-air carrier. With this method, your car along with up to 9 other vehicles, will be securely strapped onto the back of a large truck that will make its way toward your destination. This is the most affordable shipping method and can save you hundreds as opposed to the more costly enclosed trailer option. Using an open carrier does have some potential drawbacks to consider, especially if you are shipping a luxury or classic car. On an open transport, your vehicle will be exposed to the elements for the entire trip. Harsh weather conditions and road hazards and debris are all possible risks to consider that could potentially inflict damage to the exposed vehicle during transport.         
Why Transport A Car?

We Will Transport It is no stranger to the car shipping process. Many of our potential customers frequently ask us what the best or cheapest way to ship their car is. We've gone ahead and put together some of our best recommendations to help answer any shipping questions you may have. Plus, if you are looking for someone to help you ship a car state to state, we can take care of that for you too.
Some of the more common reasons someone may need to ship a car, as opposed to driving it themselves, are:
You need to move a long distance and need your vehicle at your new home.
You purchased a new vehicle online and need to have it shipped a long distance in order to reach you.
You have a seasonal home and need a vehicle for the residence brought there. 
Snowbirds are another common example. They typically have homes down in Florida and will usually begin their migration back up North after the Memorial Day weekend. As many snowbirds tend to be retirees, the process of driving a vehicle back and forth can not only be a hassle but dangerous as well.
Finding The Cheapest Car Shipping Quotes Online

Finding affordable car transport quotes begins with how most transactions nowadays start, through the internet. You can find many auto transport companies that have an online presence and who would be happy to make a deal with you. Now, just like you would book a hotel or flight online, you can find marketplaces like uShip that consolidate a large list of available carriers for you to pick from based on your requirements. Another option is to use a car transport broker like We Will Transport It, which similarly checks with a huge database of vetted and reliable carriers that are willing to take your job based on your shipping needs and timeframe. The process of getting cheap car shipping quotes online is quite simple. All you need to do is fill out the online quote form. Provide the pickup and delivery location as well as the vehicle's make and model and within minutes, you should start receiving quotes from available shipping carriers. 
How You Can Save On Car Transport Fees
Avoid Door To Door Delivery

One suggestion we can offer is to avoid using the door-to-door delivery option for your transport. Depending on where you live, trying to have an 18 wheeler come and load your vehicle from your home is only going to add to the travel time and the additional hassle results in higher fees for this service. 
If the transport company has terminals available near the pickup and drop-off points, this is an excellent option and a great way to cut down on fees. If the terminals are relatively close to you, just book an Uber, or even better, have a friend take you. Just be sure to double-check anyway with the transport company for the fees associated with their door-to-door services. It doesn't hurt to ask and if the hassle involved in using terminals is too inconvenient, then door to door may be the choice for you.   
Ship Your Vehicle Using An Open Air Carrier

One of the big factors that will affect costs is whether you will be transporting your vehicle using an open or enclosed carrier. If your vehicle is particularly valuable or if you have an exotic or classic car, you may want to consider transporting your vehicle using an enclosed carrier. Enclosed transport is the more expensive shipping option but provides the most protection. For most people, an open carrier is the best choice and will always provide you the most affordable rates and availability as opposed to the enclosed shipping option.