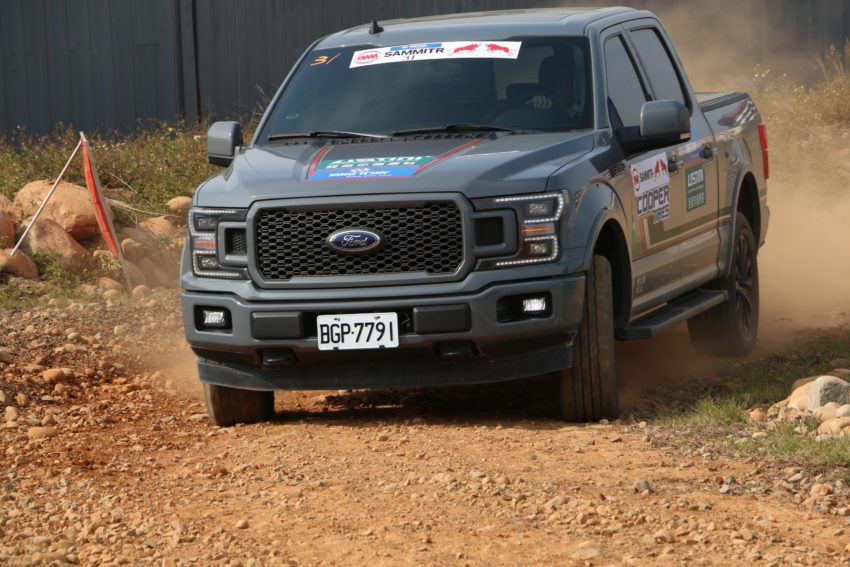 Introduction
Originally introduced in 1948, the Ford F 150 is the most popular truck ever produced. With well above 30 years of market presence, it has been the most dominant and best-selling vehicle of all times in the United States. Overall, in the category of trucks, it has outclassed all trucks for the last 40 years or so. Ford f 150 is now in its 13th generation with more versatility and advancement added in the latest generation than ever before. With this newly introduced generation of high spec trucks, Ford is clearly on to something special for its customers.
The big deal about lightning
It's the first edition of a pickup truck where Ford has heavily relied on aluminum as the main material source and cut down 700 pounds of curb weight making it lighter and powerful than before. Over the years, ever-changing competition forced Ford to compete with the best in the industry. Ford introduced many variants of high performers, off-road-oriented, and luxurious F 150 however what remained the constant in each variant is its robust nature which outshines all other characteristics. Keeping in view its ever-growing customer and fan base, you can say, Ford has taken its name to a whole new level of high-performance, client-focused manufacturer of powerful machines.
Ford has now planned to introduce the all-electric lightning version of the Ford truck which by far has proven to be a breakthrough and attracted a lot of buzz. For the past 40 plus years, the F series of Ford trucks have been the country's favorite with sales figures of more than 900,000 units sold every year. With the introduction of Ford's lightning, Ford is more focused on moving its clientele base into the growing electric vehicle market.
Car giants are more and more focused on clean energy consumption and environment-friendly policies. With Ford lighting, Ford will try to play its part in shifting away from fossil fuels and put in the efforts in reduced emission, having a long-term approach towards zero emissions by 2050.
Versatility
One of the core features of the Ford F 150 is its versatility which offers vehicle usage in every frame of life, whether it's your work, leisure outdoor adventures, or a family road trip. Ford F 150 covers your daily needs hence making it a dependable household machine. It comes with seven different trim levels with a vast variety of options available to your advantage.
User-friendly
Why make life complicated and not choose a vehicle with the most advanced features as well as user-friendly one? One of the reasons why the Ford F 150 is most popular among car lovers is its user-friendliness. You may think that such an advanced machine may not be so easy to operate. But the reality is far away from this. Ford F 150 is not just super user-friendly; developers have found a way to go to extra lengths to make sure it is easily operatable. For instance, its inside door handles have sculpted finger molds which offer far more convenient closing than regular ones, even when you are wearing gloves. Its pro trailer backup assist system has revolutionized the game, allowing the driver to back up the truck while a trailer is joined with it. The system assists the driver in a way that driver has to only use the knob on the dashboard to control the trailer.
Ford tough
Ford F 150 is the vehicle of choice when it comes to outdoorsy adventures. Look around you and find people with crazy adventure stories to tell and we bet you'll find a ford F 150 in their stories one way or another. The number of trucks you can find having 250,000 miles on their mileage meter is quite more in the case of Ford F 150 than trucks of other brands.
Ford is renowned for producing rigid, strong-bodied, and tough trucks. So, to live up to its reputation, Ford made sure that its 2016 model F 150 has to undergo various tests of toughness. Before the availability of the Ford F 150 2016 model, it had to cover 10 million miles to ensure that any weakness identified was removed.
Deal on ford f 150
Lease deals for the year 2021
You can have your Ford F 150 2021 on a monthly lease of around $ 492 per month with three years of lease tenure and an advance payment of $ 5166. Keeping in view the inflated prices and market trend, we think it is as good an offer as you can get. This deal of Ford F 150 2021 is valid till March 2022.
Finance deals for the year 2021
Several finance deals are available for you to choose from as narrated below.
Zero percent finance deal for 5 years plus a $ 500 bonus cash. This deal is applicable for Southwest, Midwest, Northwest, and South Central.
Zero percent finance deal for 5 years plus $ 1000 cash bonus. This deal is applicable for Southwest only with a validity period of up to March 2022.
Zero percent financing up to 5 years plus cashback offer of $ 500 with a validity period of up to March 2022.
Zero percent financing up to 5 years plus cash bonus of up to $ 500 with a validity period of up to March 2022.
Final thoughts and buying advice
There is no doubt about it that Ford F 150 is a magnificent beast mode machine as evident from its total market dominance. If you are into an adventurous lifestyle with much exploration of off-roading and untouched terrains, this beautiful machine is tailor-made for you however you need to keep in mind the prerequisites that come with buying and affording such a truck. You need to analyze what toll maintenance and insurance cost for a Ford F150 puts on your pocket and whether it's well within your budget or not. We have witnessed scenarios where the maintenance and insurance cost of such machine out way the initial budget in mind of the buyer which resulted ultimately in the selling of the vehicle.
Other than that, we assure you that you'll find this machine channeling your inner adventures to life.
Happy off-roading!