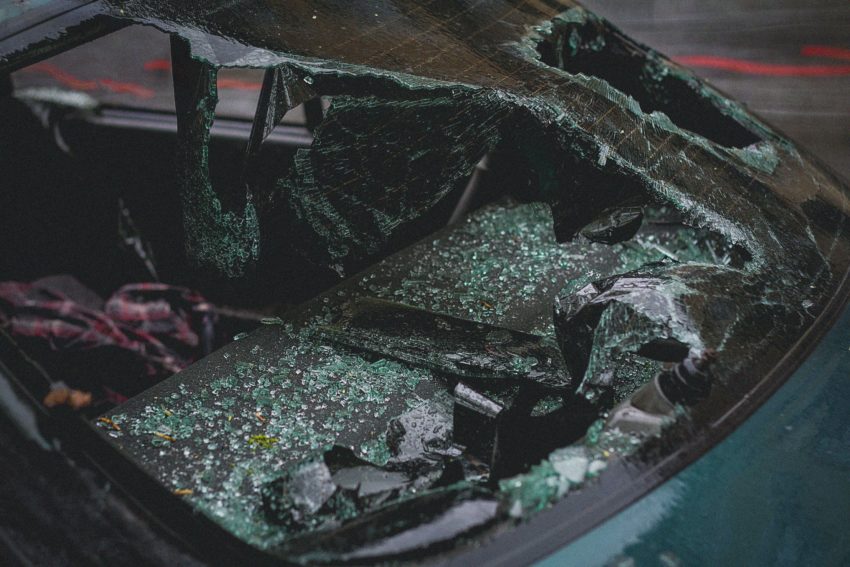 Traffic crashes are often synonymous with traumatic events. With almost 75 people injured for every death on the U.S. roads, the actual cost of traffic crashes is far greater than what the death toll figures reflect.
In real life, you're never truly prepared for the physical and emotional car crash effects. After a car crash, recovery can usually begin once you have sought medical attention and the investigators have looked into the collision, gathered relevant documents, and determined the liability.
The effects of car accident injuries could be long-lasting, leading to future expenses and suffering. Such long-lasting effects have implications for:
Road safety
The recognition and management of clinical problems
The disability assessment in medical reports
Therefore, what are some of the long-term effects of traffic crashes?
The Real Cost of Traffic Crashes
As stated in the National Highway Traffic Safety Administration (NHTSA) traffic safety facts, the most recent information shows 36,096 people killed and 2.74 million people injured in motor vehicle traffic crashes on U.S. roadways during 2019.
These figures indicate that for every one death on the highway, approximately 75 people are injured. Therefore, examining only the number of people that died in motor vehicle crashes does not present an accurate picture of the impact of traffic crashes.
The individual and economic impact of severe injury are considerably more substantial and more widespread than casualties. Between 2.71 million and 2.78 million individuals are severely injured each year in motor vehicle wrecks in the U.S. Casualties are just the tip of the iceberg and mask traffic crashes' proper proportion and nature.
The Ongoing Cost
As traffic injuries can include internal injuries to the organs and fractures to the neck and spine, injured people might need to sustain several operations and live with constant pain.
Therefore, they might need to attend multiple rehabilitation sessions to help them recover from significant injuries and help them prevent secondary injuries.
Accident victims have to face a future of regular doctor appointments to check for any ongoing issues after the crash. And face further rehabilitation and possibly more surgery.
They may also need household help after a car crash. In legal terms, this is the "loss of the ability to provide household services," a category of losses that they can recoup through a car accident case.
Several household services are included in this category: laundry, cleaning, cooking, and grocery shopping. If the crash hadn't occurred, the individuals would have been able to perform other services that this category can include, such as maintaining their car or completing home renovation projects.
The Ripple Effect
Often, survivors relive the crash through flashbacks or nightmares. These symptoms can debilitate them and cause them to become avoidant, socially withdrawn, and choosing to isolate themselves from family, friends, and work.
The car crash might cause relationship issues with the partner or spouse. It may also leave the accident victims unable to look after their children.
All these can lead to experiencing a loss of self-confidence. Unfortunately, couples experiencing troubles post-crash might not recover and ultimately choose to separate.
Even if an individual is the one injured in a car crash, their entire family can feel the effects of this traumatic event. Their children might also struggle after the collision. For example, their behavior can change as they become excessively preoccupied with the injured person's health and ultimately need the help of a psychotherapist to cope with their issues.
The Invisible Struggle
Others often might not understand the extent of the ongoing impact on an injured person's life. When people see a car accident victim, they might think, for example, that they're doing okay because they stopped using crutches. But they cannot see the struggles behind closed doors, for instance, not being able to play with their kids anymore.
A car crash victim's lifestyle can be significantly impacted, too. They might become worried about leaving the house after the crash, which may also affect their relationships. Sometimes, the fear of being involved in another traffic crash can render them unable to drive or even be a passenger in a vehicle.
Regarding driving behavior, according to a study that interviewed 869 people admitted to a general hospital due to involvement in motor vehicle crashes 4-6 years previously, many replies described:
Emotional distress and avoidance of activities
Lack of driving confidence immediately after the crash
Specific anxiety about situations similar to the crash
Concern about being a passenger in a vehicle
However, remaining optimistic about the future can help. Being strong-willed and not letting anything get in the way might also be beneficial for the recovery process. Life conditions can always improve.
Conclusion
The ripple effects of traffic crashes go beyond the physical and emotional impact on drivers and passengers. They can also have a high financial cost for motor vehicle crash victims, their families, and their communities. With so many people affected by car crashes every day, everyone must do their part to reduce these needless collisions as much as possible.
About the author:
Sean M. Cleary is the founder and principal attorney at The Law Offices of Sean M. Cleary, a personal injury law firm based in Miami, Florida. Sean represents individuals injured in car crashes, truck crashes, rollovers, or other types of motor vehicle crashes.