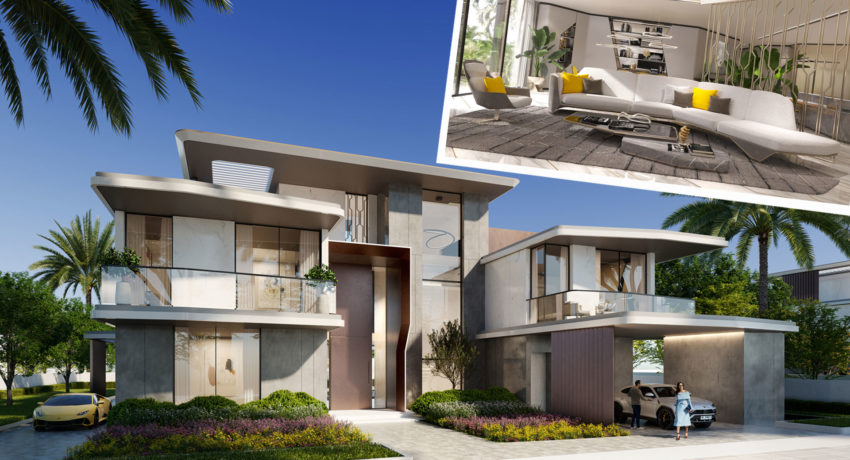 If the Aston Martin Residences in Miami didn't strike your fancy, perhaps you'll find these Lamborghini-inspired villas more to your liking. You can also rent lamborghini in Dubai if you have some extra time on your hands.

Emaar Properties developed Dubai Hills Vista, a project that will be finished in 2026. It features 40 villas with expansive gardens and private pools. There is also plenty of parking space for supercars.
While that's not unusual when you're talking about homes for the super rich, the Dubai Hills Vista is notable for exuding "all the hallmarks of Automobili Lamborghini – from the futuristic, avant-garde architecture to the sleek and modern interiors." Speaking of the latter, buyers can order a Lamborghini-inspired interior that features "exclusive Lamborghini furniture collections that will bring Lamborghini's essence to their everyday life."
You can also read: Aston Martin Design This Amazing New York House Worth $7.7M
The companies didn't go into specifics, but renderings show a sleek kitchen that features an angular island with a built-in seating area. In the living room, there's stylish furniture and plenty of Lamborghini-inspired hexagonal accents. The "uber-chic" vibe continues in the dining area as there's an eight-seat table and angular wall accents with shelving.
The bedroom features a floating bed that has an upholstered headboard and flows to the ceiling. They're joined by hanging lights and what appears to be a stylish stool.
The development will be home to four different villa types – known as V8, V10, V12, and V12I – and each will feature six bedrooms as well as a private rooftop lounge. Access to the development's tennis, basketball and fitness courts will be available for buyers.
All of the units have already been spoken for, but Lamborghini's Chief Marketing and Sales Officer, Federico Foschini, praised the project as "elegant, uncompromising, luxury living at its highest level, that echoes the Lamborghini principles of benchmarking design, quality and exclusivity."
PHOTOGALLERY
more photos…