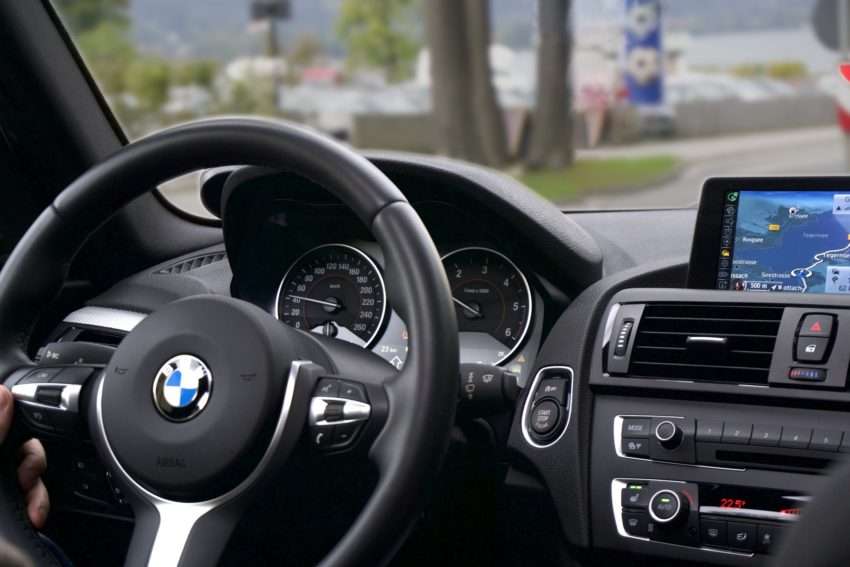 The Global Positioning System (GPS) is a digital technology that tracks the exact and real-time position of an object or person using satellite communication facilities. The software, integrated with the GPS tracking system, provides all necessary and updated information to the concerned people for making informed decisions. GPS trackers can be used for personal tracking and provide accurate information to guide you with proper directions during a journey through unknown routes. It helps vehicles follow the most appropriate tracks considering road conditions, safety compliance, and efficiency parameters. 
GPS tracking is the most effective tool in locating and selecting the route of vehicles which in turn also helps to streamline and enhance fleet business operations. GPS trackers have many special applications ranging from simple navigation to need-specific facilities. It provides reliable support in monitoring the location and movements of individuals or vehicles.
Advantages of Magnetic GPS Tracking Devices 
The modern GPS tracking system works in combination with hardware and software. You need to fix a device in the vehicle which collects information from several sources and processes it using a cloud-based platform. A suitable magnetic GPS tracker can help you keep a tab on real-time locations and movements of your vehicles through any of the connected electronic devices. 
GPS tracking devices have a significant role in providing regular and updated tracking information. It helps you to plan for suitable routes, make decisions following the changing conditions, and optimize resource utilization improving cost and time. A wide range of tracking devices is available in the market with various features. One of the most important factors to consider while selecting a device is the ease of installation.
A convenient solution in this regard is the magnetic tracker, which has a magnetic base so that it fixes to any metal surface of the car. It avoids the use of complicated wired connections inside the vehicle. It also saves the installation cost as there is no need for additional accessories or the involvement of expert technical personnel. The installation of the tracker is possible at any position inside or outside the vehicle. 
You can place the tracker in any such position using the magnetic base that makes it secure and untraceable by anyone in case of theft or unauthorized use. These trackers are also rugged, waterproof, and impact-resistant, so it is convenient to use them in any part of the moving or static item that gets exposure to heat, water, or dust.
Who Prefers Magnetic Trackers?
GPS tracking devices serve various purposes and provide customized solutions to different customers. The magnetic tracking devices are compact, lightweight, and portable as there is no wiring. It's not easy to identify an outsider when you fix it in a suitable position. You can use it secretly in the car, bags, or accessories to spy on the movements and activities of some person.
It has the advantage of keeping track of the location of someone without giving him access to the device. It can be fixed to any metallic surface using magnetic casings. It is suitable to use where there is a space limitation and difficulties with wired connections. The tools are available in different designs and configurations that suit the various purposes of customers. The magnetic trackers usually have battery support for up to 3 years, which offers reliability.
The Features Provided By The Best Magnetic GPS Trackers
A large number of GPS trackers are available in the market with magnetic bases for easy installation and use. The built-in magnet helps to attach the tracker to any part of the car with a metal base, like seats, bumper, spare tires, etc. The GPS tracker uses a strong magnetic holder to fix it in the vehicle or any other metallic object. It has a long battery life of 6 months to 3 years without recharging which makes it a highly reliable tracking device. Many trucks usually don't have any charging facility or power sources to recharge the battery. 
The long battery life, even up to a few years, helps make it work independently without charging. Modern devices have in-built features that allow generating low-battery alerts and help fleet managers take appropriate actions on time. The device has integrated software support and gives user-friendly access through the mobile app. 
The website or app gives access to the tracking information from the device – at any time from anywhere. It provides real-time data on vehicle location and movements at a regular interval. Some devices provide tracking information about the location once a day. 
So it is most suitable for assets that are kept static for a long time, like storage containers, as you don't require frequent location updates. Where the provision of a wired connection is limited, a magnetic tracker is the best choice. Few tracking devices provide the facility of two-way communication and information sharing by SMS and call. The system responds, along with the information of the exact location of the tracker using the link of Google maps. 
One of the best advantages of magnetic tracking devices is that they are handy, compact, and very convenient. Its internal components and GPS sensors are well-protected to work optimally even with exposure to water, heat, or dusty conditions. The devices are designed to tolerate climatic conditions, physical impact, or handling issues as they are often exposed to unpredictable situations.
Conclusion
The latest range of GPS tools helps you be safe and secure with the application of innovative ways of tracking. It ensures the safety of the concerned person and assets by keeping a constant watch on their location and movements. The investments in a magnetic GPS tracker will provide valuable returns as you will be more relaxed by getting information about location and activities in real-time. A wide range of customized devices works efficiently to keep track of persons, vehicles, and various assets.
The waterproof, compact, handy design of magnetic trackers allows easy installation at any part of your vehicle or containers by fixing them on a metallic surface with the help of in-built magnets. It has a battery life of as long as three years. The trackers apply a very aggressive mode of tracking to keep you well updated all the time. They function effectively even in difficult weather conditions and unpredictable situations.