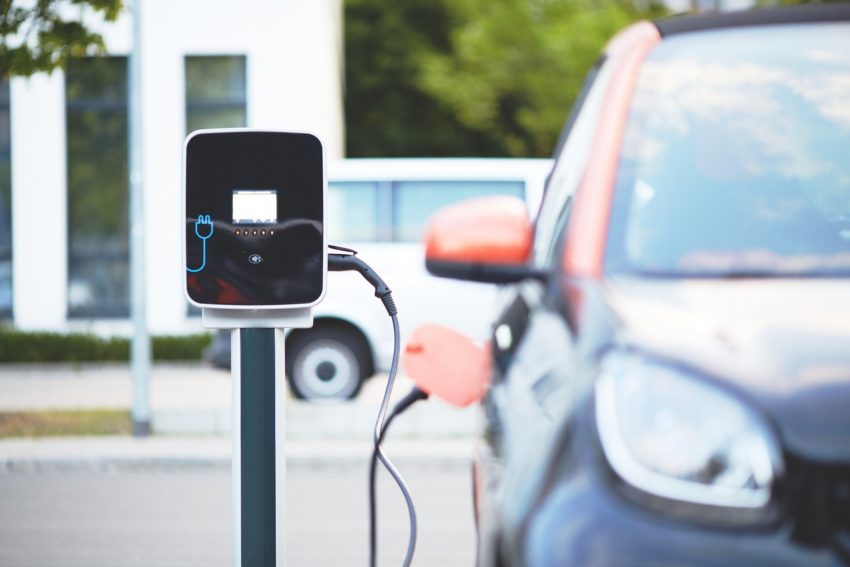 Before Veritas Global Protection vehicle protection plans were anything but truly helpful to car owners, the customer service was poor, and there was little, if any, drive towards innovation within the industry. Always a keen business mind, Elijah Norton immediately saw that precisely due to its stagnant atmosphere, the industry provided an excellent opportunity to grow and thrive to anyone willing to deal with the issues head-on.
In other words, he recognized that innovation is the answer to changing the state of things in the industry for good. First of all, there was the need to come up with plans that will effectively, and not nominally, address the requirements of the drivers. Then, it was necessary to build a solid customer support team who will be there to assist the customers in an efficient manner. 
In short, the industry needed companies and administrators that would provide value to them. And that is what Elijah Norton did—provide real value to his customers— when he opened his own administrator business, Veritas Global Protection Inc., in 2014. The company grew at a rapid rate from year to year until, by 2019, it was already generating over $100,000,000 per year in annual revenue.
According to Elijah Norton, a key factor that has fueled the company's rapid growth is its constant zeal to innovate and come up with creative and fruitful solutions for its clients and customers. 
The Importance of (Constant) Innovation
In a recent interview, Mr. Norton talked about the importance of continued innovation no matter what industry you are in. According to him, all businesses today live in a constant state of flux. As technologies keep advancing at a rapid rate, no business can afford to sit pretty and content on their past laurels, and that failure to innovate will automatically mean that you fall behind your competitors. 
And true to his words, once it became a major player in the US auto protection industry, Elijah Norton decided to chart new grounds by making Veritas Global Protection a global company. 
The company made efforts to expand internationally, both in order to offer its services to several underserved markets and also to learn new things by catering to different markets with varied requirements. And as of now, the company has made substantial inroads into the Vehicle Protection industries in Canada, Central America, and in collaboration with its European partner WAGAS, Latin America, and Europe.
Veritas Global Protection: Electric Vehicles and Exotic Cars Protection Plans
True to their innovative zeal, Veritas Global Protection has included two separate 'Electric' and 'Exotic' plans among their various vehicle protection plans. Both plans are comprehensive, with different levels of coverage to choose from. 
Veritas Global Protection Electric Plans
Although some of its competitors include"electric vehicles" coverage among their auto protection plans, Veritas Global is among the first in the industry to create a Vehicle Protection Plan meant exclusively for hybrid and electric cars. This demonstrates the forward-thinking outlook of the company, as electric and hybrid cars are already touted to be the 'cars of the future.'
Veritas Global Protection's electric vehicle protection plans are unique not only in that it is crafted exclusively with electric cars in mind but that the program covers pretty much every available electric vehicle on the market, including electric vehicles from Tesla. The value of their electric plans can be gauged by the fact most electric cars are unique by nature, and component lists of these cars often vary significantly from one model to the next. 
Veritas Global Protection electric vehicle protection plans are unique in that they provide cover for special electric and hybrid-only components such as the electric or hybrid generator, DC converter, electric drive system, electric vehicle control unit, inverter module, motor controller, and other electric-only components.
In comparison, other companies provide coverage for the electric or hybrid battery-and that's about it!
Veritas Global Protection electric vehicle protection plans have also removed most of the common electric exclusions found in common vehicle protection plans. This includes the exclusions for battery degradation as well. Veritas will replace a car's electric battery, given the degradation hasn't gone beyond the 70% capacity. 
In addition, Veritas Global Protection's electric vehicle protection plans offer generous coverage options. The company will cover all electric and hybrid vehicles up to 10 years old and up to 125,000 miles on the vehicle's odometer at the time of purchase!
Coverage Levels
[Alt Text: A chalkboard drawing of a man climbing some steps to help illustrate the different coverage levels.]
Veritas Global Protection currently offers four different levels of coverage (Electric Drivetrain, Electric Drivetrain Deluxe, Electric Preferred, and Electric Premier).. 
For more detailed information on Veritas Global Protection's electric vehicle protection plans, visit this page at https://veritasprotection.com/electric/ (and consult the information found through the 'Info Pamphlet' and 'Electric Brochure' links).  
Veritas Global Protection Exotic Plans
It is no secret that most exotic vehicles cost a fortune to buy. But that is only part of the story. The exorbitant prices of the most exotic car parts and unique components mean that if something goes wrong with your fashionable vehicle, you are looking at repair bills that are enough to give you a few sleepless nights! 
This is why the Veritas Global Protection exotic vehicle protection plans have been made as comprehensive as possible. To begin with, the plans cover nearly all types of popular exotic vehicles, including Rolls-Royce, Bentleys, Ferraris, Lamborghinis, and even Bugattis. The Exotic Program also offers three levels of coverage (Exotic Preferred, Exotic Deluxe, and Exotic Premier), so owners can choose something that best suits their requirements. 
To know more about the Veritas Global Protection Exotic Vehicles program, consult this page at https://veritasprotection.com/protection-plans/auto-protection-plans/exotic/. 
Finally, it is worth mentioning that all Veritas plans under its 'Exotic' and 'Electric' programs come with added benefits, including rental cars, towing and roadside assistance, and travel expense reimbursement.