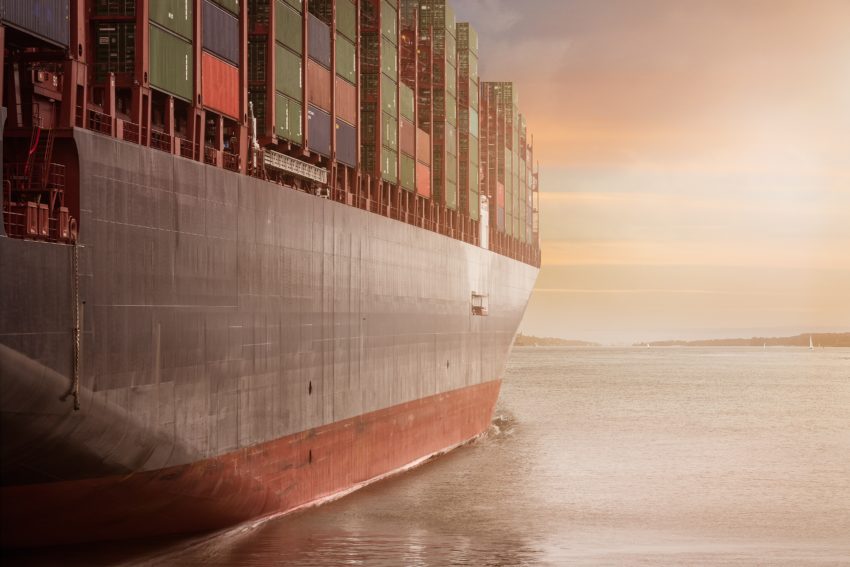 An FCL (full container load) shipment is when a shipper ships cargo to an overseas port and is put into one container by the shipping company. Full container loads are not only a way of transporting large amounts of products but offer an efficient way for businesses to save money on their international shipments too.
Businesses often significantly save on FCL shipments compared to smaller LCL (less than full container load) shipments. They save money by consolidating several sales orders into one shipment instead of splitting them into different LCL containers.
For example, suppose an importer sells five refrigerators from five different suppliers to a retailer in Germany instead of sending each refrigerator in its LCL shipment. In that case, all five refrigerators can be consolidated into one FCL container.
The shipping cost is often split between different parties in an FCL shipment, but only the direct owner of the products in a container will pay for it. For example, the importer may share the bill with several exporters when consolidating shipments. The importer, however, will be responsible for paying all costs associated with its products because they are the only items that are moving to their final destination.
FCL Freight Charges
The cost to move a container from one location to another includes unloading and reloading the container at both ends of the journey.
Full Container Load Service
Customers must also pay for all services required for their shipments, such as documentation and delivery confirmation. These costs may be different based on who is providing them. For example, one company may charge more than another company for these services because they offer higher priority or faster service times.
Other examples include; loading and unloading charges, storage fees (if the customer needs space in an FCL warehouse), transportation service fees (if there are extra transfer points compared to what was initially agreed upon), etc.
Cargo Insurance
A shipper can purchase insurance to protect its FCL freight against many things such as damage and loss. The cost of this type of insurance varies based on the total value of the insured goods but is usually around 1-2% of the total value.
Terminal Handling Charges
Terminal handling charges are fees associated with moving a container from one location to another within a warehouse or terminal. These charges can include a wide array of services, including cargo pick up and delivery, cleaning, documentation preparation, etc.
Several companies may be involved in these processes, which means there can be multiple prices associated with them. A good example would be if an FCL shipment is broken into two pieces at a location, then both parties involved will have to pay a fee.
Customs Broker Fee
Customs brokers can help with the paperwork associated with moving goods through customs so they can clear a shipment much faster. The client will typically pay them a set percentage of the total price of the cargo or a flat fee based on what is negotiated between them and their client. The cost varies widely depending on which country is being imported into, how many documents there are, etc.
Postal Handling Fee
If you have your FCL shipment delivered by postal service, they will charge their standard fees that all customers must pre-pay for deliveries. These fees vary greatly based on weight, distance travelled, service level requested (overnight vs ground), etc. Post offices also have varying policies depending on their country, so you should do some research before assuming that their fees will be the same as other countries.
Loading Charges
Loading charges can vary because there is no standard rate for them. These fees usually depend on where a shipment departed from and where it is going. If a shipment has to cross an ocean, then this fee may include the cost of two or more cranes, but if it only needs to go a few blocks, then terminal handling would be a better description.
Pier Handling Fee
These services can cover all general activities done at pier locations such as cargo picking up and dropping off, documentation preparation, etc. The price can vary based on what type of services are being provided.