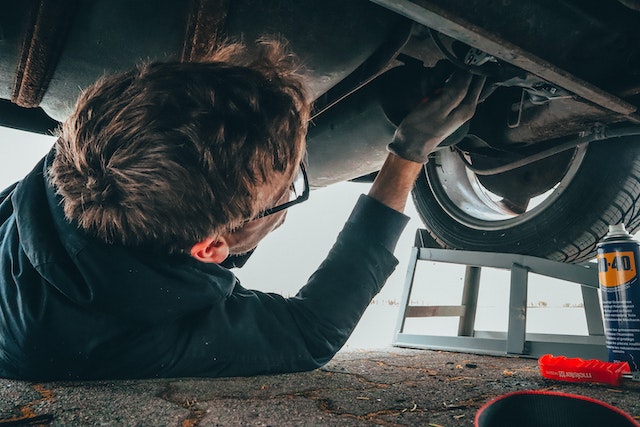 A bushing is one of the most basic bearings. Bushings are designed as thin tubes that create a sliding motion between two other surfaces or parts. Sometimes referred to as a plain bearing or a sleeve bearing, they work to decrease friction in machinery with rotating components or a sliding shaft. To fit the many needs, there are different types of bushings available. Let's take a look at a few of the most common. 
Flange Bushings
Flange bushings are sometimes called flange bearings. They are found where a shaft runs perpendicular to the mounting surface of the bushing. This is very beneficial when operating at high speeds or with heavy loads as it gives extra support and prevents the shaft from vibrating or flexing during operation. 
As its name suggests, flange bushings have a flange at one end – sometimes at both ends. It is this lip that holds it in place so that it can do its intended job. They are even designed to work well in applications where thermal expansion is likely. 
Sleeve Bushings
If you are looking for a bushing that will allow sliding without friction, then a bronze sleeve bushing gets the job done. They do require lubrication to function properly, so they will need to be used in a system that can do this, or else they can be purchased with oil grooves or graphite plugs for self-lubrication. 
When determining the best bushing for your application, it is crucial that you consider factors such as its velocity, its applied load, and the amount and type of lubrication that will be needed. These types of oil-impregnated or graphite-plugged bushings require much less maintenance and replacement than a plain sleeve bearing. 
Thrust Washers
Thrust bearings or washers are bushings that are made for thrust. These come in a variety of types, including plain thrust washers, oil or grease groove washers, and graphite-plugged washers. Commonly used as an alternative to rolling thrust bearings, thrust washers are most beneficial when there are only moderate velocities involved in the application. You will find these regularly used in power tools, appliances, vehicles, and those in which axial forces need to be transmitted while keeping components aligned along a shaft. 
The Importance of Choosing the Right Bushing 
When you are deciding on which bushing to choose, it is important that you take your application into consideration. You will have your choice of those made from a variety of different materials, but metal bushings – bronze specifically – are the ones that are most highly recommended. They are highly resistant to wear and tear, created with high quality and elevated versatility. You will find that these bushings come in all sizes – and can even be custom ordered. 
Anyone who is familiar with bushings will understand the differences between sleeve bushings, flange bushings, and thrust washers as well as their applications. And, of course, they also know whether they will benefit from plain, grooved, or graphite-plugged bushings. What they struggle with is choosing the right material for the bushings. 
Take time when choosing your bushings – do you need them to be resistant to heat? Corrosion? After all, the decisions you make when it comes to your bushings will impact the physical properties of your end-product. 
At Atlas Bronze, we use many different casting methods and bronze alloys. We are an established leading distributor of Bronze, Copper & Brass, Iron, Sintered Products, Self lubricated bushings and Wearplate, in the United States.