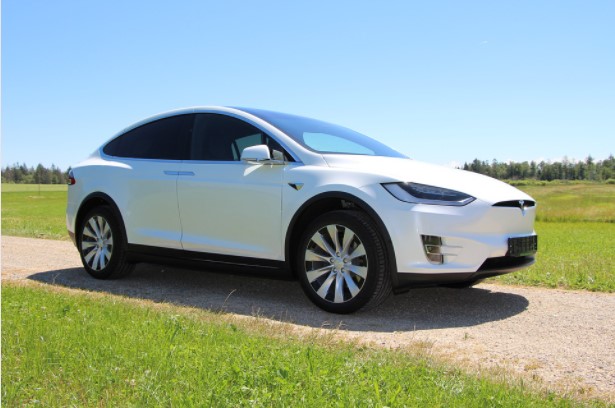 Safety is among the most intriguing parameters when comparing two vehicles. Today we will put two of the safest SUVs on the planet in a head-to-head safety comparison and decide upon the ultimate winner.
First up, fighting from the red corner and straight from the heart of Scandinavia, is the tried and tested Volvo XC90. For the past few years, the SUV has managed to be an IIHS favorite and often secures the highest safety ratings in every safety test imaginable. 
In the blue corner, we have Elon Musk's brainchild and the face of future transportation, the Tesla Model X that found massive success in a relatively short amount of time. The Model X is one of the safest electric SUVs out there and boasts industry-leading safety features — this won't be an easy fight!
To pick a winner, we will look at various deciding factors such as stability, crash mitigation technologies, and passenger safety and find out which comes out as the superior and safer SUV.
However, although these SUVs are very safe, they are quite expensive to repair, even after minor accidents. Fortunately, you can fix most of it yourself, provided you have a digital Volvo XC90 manual by your side (it's almost impossible to find one for the Model X, though). As for the body, unless you have some prior experience in the field, leaving that to the professionals is always your best bet.
Rollover and Stability
SUVs are generally a lot safer than your regular sedan or hatchback, mostly due to their larger sizes and wider range of safety features resulting from the higher price tag. 
However, there is one thing even the safest of SUVs can't escape — simple physics. All SUVs have a higher center of gravity making them particularly vulnerable to rollovers. While most automakers leave no stones unturned in improving their vehicles' overall stability, little can be done to avoid rollovers when an SUV takes a sharp turn at higher-than-recommended speeds.
Despite being an exceptionally safe vehicle, the Volvo XC90 is still prone to rollovers. Indeed, the National Highway Safety Administration (NHTSA) gives the XC90 four stars in rollover resistance, corresponding to a risk of 17.9%, which is not that bad but still important to keep in mind. 
Unfortunately, the XC90 falls short compared to the Tesla Model X, coming with just a 9.3% rollover risk and receiving a perfect 5-star rollover rating from the NHTSA.
You can find several videos online showcasing the Tesla denying to roll over, even under extreme circumstances, and falling right back on its four wheels. Of course, the Model X's massive battery pack underneath provides a much lower center of gravity, making it significantly more stable and resistant to rollovers. 
Long story short, the Tesla Model X is more effective in avoiding rollover and is more stable than the Volvo XC90.
Awards and Ratings
Both the Volvo XC90 and the Tesla Model X come with five stars overall safety rating from the NHTSA, making it incredibly hard to figure out an ultimate winner. Still, the Volvo XC90 has long been a top choice of the Insurance Institute of Highway Safety (IIHS) and the NHTSA and has consistently ranked among the top five safest midsize SUVs. Notably, the 2021 XC90 bagged the IIHS's Top Safety Pick award and received the highest rating of 'Good" in small and moderate-overlap crash protection. 
However, the XC90's electric nemesis, the Model X, set a whole new benchmark in safety, securing five stars in all categories, helping it earn the title of the "safest SUV ever made." Furthermore, the data provided by the NHTSA shows that Model X has the lowest probability of injury of any other SUV, even lower than the well-reputed Volvo XC90 — no other vehicle or SUV tested by the NHTSA had achieved this feat before.
However, it's not that the gas-powered Volvo XC90 is miles behind the Model X in terms of safety. It does fall behind the Tesla Model X in two categories but still comes loaded with many active safety features. Plus, it's much cheaper and a lot easier to repair a Volvo XC90. 
Unlike the Model X, repairing or replacing parts in the Volvo doesn't require visiting your dealer; you can even do it yourself using a Volvo XC90 repair manual (not so sure where to find one? Head over to eManualOnline — you'll find everything you need there). 
On the other hand, good luck repairing a Tesla — the EV manufacturer tends to lock its vehicles in its own ecosystem, making it super hard to repair some systems, and in some cases, just finding replacement parts has proved quite challenging.
So if you happen to be a DIY'er, a Volvo XC90 would be a better choice. You can easily get your hands on an XC90 service manual while finding one for the Model X might be troublesome. Nonetheless, if you want nothing but the safest SUV out there, the Model X is the way to go.
Crash Tests
Tesla has earned quite a name for its autonomous driver-assistance systems, but the Swedish giant has also stepped up its own game. Both vehicles come jam-packed with a ton of sophisticated crash prevention technologies, including forward collision warning, lane departure warning, and crash imminent braking as standard. But no matter how many precautions you take, there will always be room for error, and both SUVs are well prepared for the worst.
The Volvo XC90 excelled in frontal crash tests, securing five stars in both driver side and passenger side. Meanwhile, the Tesla Model X's frontal crash tests yielded similar results, achieving a marginal 0.2 percent more than the Volvo XC90. Battery-powered vehicles like the Model X don't have a front-mounted engine, so the aluminum crumples upon crashing and absorbs the impact. This is a massive advantage for Tesla, and although the Volvo XC90 did amazingly well in frontal crash tests, having an engine did make it lose a few points.
The NHTSA also conducted side crash tests on both vehicles, but again the Model X managed to perform a bit better. The XC90 scored nearly maximum points in the combined side barrier and pole tests, saving the dummies from critical body injuries but lost some points after it sustained damages in the chest area.
Verdict
The Volvo XC90 and the Tesla Model X are top competitors in their segment and are pretty evenly matched in terms of safety. Still, the Model X seems to come out on top; it has a few advantages over the XC90 and is overall a safer SUV. Hence, it rightfully deserves its title as the "Safest SUV ever built." 
Yet, that doesn't mean the Volvo XC90 is that far behind, as it's still a very safe SUV. One should remember that Volvo, as an automaker, has been making SUVs for decades and highly values the safety of its customers. Besides, the company provides every customer with a Volvo XC90 owner's manual explaining each safety feature and additional functionalities so that you and your family are always safe.
Overall, though, safety shouldn't be your concern when deciding between these SUVs. Instead, your choice will probably be between the propulsion systems; gas SUVs are still much easier to live with, though a bit more expensive to run and worse for the environment. Meanwhile, electric SUVs are cleaner to run, but the charging infrastructure is still in its infancy and significantly more complicated to repair.