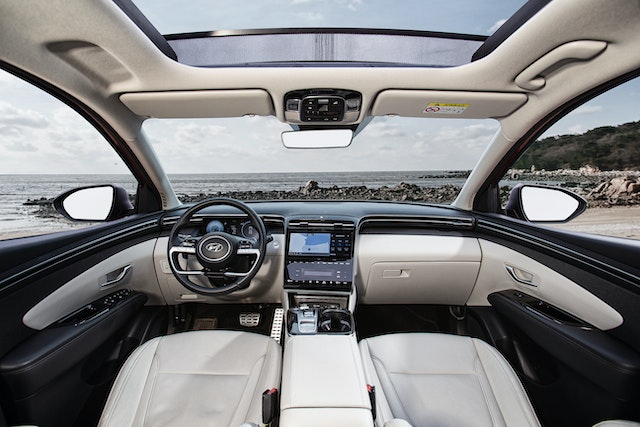 If you're like most people, your car is one of your most prized possessions. It gets you to and from work, takes the kids to school, and goes on all your adventures. So when finding a place to store your vehicle, you want to be sure you're entrusting it to a reputable and reliable storage company.
Here are 10 things to look for when choosing a vehicle storage facility:
1. Location
You'll want to find a storage facility close to home or work for easy access. When you store your vehicle close by, you'll be able to check in on it more often. You'll also have easier access when you need to use your car.
2. Storage Unit Size
Make sure the facility has a storage unit that's large enough to accommodate your vehicle. Many facilities offer different sizes to fit all types of vehicles, so look for a place with the right option for your car.
3. Security
Research the security features offered at each facility and check that they meet some basic requirements. 24-hour security cameras, gated entry, and on-site personnel are all important factors to look for in a secure storage facility.
4. Climate Control
If your car will be stored in a very hot or cold area, you'll want to find a facility that offers climate-controlled units to protect your vehicle from the elements. Many facilities will offer this service for an additional fee.
5. Insurance
Check to see if the storage facility offers any type of insurance coverage. Many storage facilities require that you have insurance for your stored belongings. Some even have insurance plans included in the monthly storage costs. Be sure to also check with your main car insurance provider to see if your policy covers stored vehicles.
6. Reviews
Take some time to read online reviews of the facility before making your decision. This will give you a good idea of what other customers think about the company's services. Talking to family and friends can also provide useful insight.
7. Price
Compare prices between different storage facilities to get the best deal possible. Some facilities offer discounts for long-term storage, so make sure to ask about that.
8. Discounts
Some companies offer discounts for long-term storage or for paying upfront for multiple months at once. Be sure to ask about any discounts that may be available. Also, be on the lookout for promotions, such as getting the first month free when you pay for a year.
9. Contract Terms
Read the fine print of any contract before signing it so that you understand all of the terms and conditions of the agreement.
You'll also want to check the facility's policy on additional information, such as when you can access your car. Check that the facility has sufficient gate hours that work with your schedule. Most facilities will have different gate hours for weekdays and weekends, so ensure you can access your vehicle when needed.
10. Customer Service
Find a company with friendly and helpful customer service representatives available 24/7 to answer any of your questions or concerns. When comparing facilities, talk to the staff and get a good feel for how they treat their customers.
You should also check out the facility's amenities, such as 24-hour access or wash and detailing services. All these factors will help you make an informed decision about which storage facility is right for you.
Conclusion
One of your most valuable possessions is your vehicle and you want to make sure you're entrusting it to the right place. Researching and comparing different facilities can help ensure that you get a secure, comfortable, and affordable storage solution for your car. The tips in this article are just a few things to keep in mind when looking for a place to store your vehicle. By doing your research, you can be sure you're choosing a reputable and reliable company that will take care of your car. With the right facility, your vehicle will be safe and secure. Good luck in finding the right vehicle storage facility!