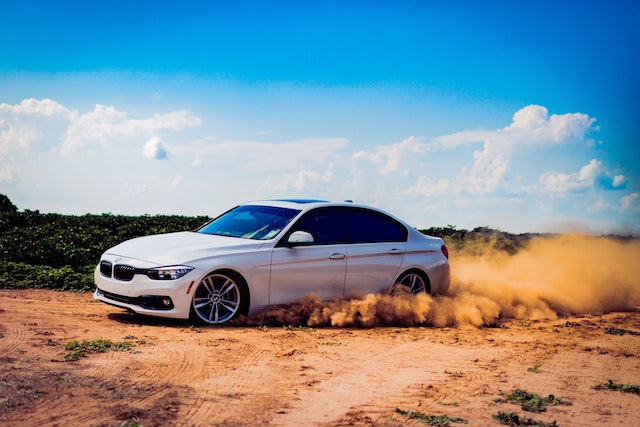 While car insurance is an important and necessary cost for drivers, it's not something that many people want to spend too much money on.
Fortunately, there are a few simple steps you can take to make sure that you're getting the most out of your insurance policy and keeping your premium low.
Here are 16 of them.
16 ways to make insurance more affordable
Shop around
Car insurance premiums can vary greatly from one insurer to the next, so take the time to shop around and compare quotes.
You can do this online or with an independent insurance broker, who can compare a range of policies from different insurers to find the one that best meets your needs.
Keep in mind that it's often very difficult to balance the cost of insurance with the quality of service you get. But one insurance provider that does this very well is ROLLiN' Insurance, so make sure you check it out.
Choose a higher deductible
The deductible is the amount of money you agree to pay out of pocket in the event of an accident before your insurance coverage kicks in.
By choosing a higher deductible, you can greatly reduce your insurance premiums. Just make sure that you set aside enough money in case of an accident so that you can pay the higher deductible.
Pay annually
Insurance companies often offer discounts when you pay for a year's worth of insurance at once, as opposed to monthly payments.
By taking advantage of this, you can reduce your premiums without making too much of a dent in your budget — and it's much easier to budget for one large payment than it is for 12 smaller ones.
Drive safely
Your driving record will have a big impact on your insurance premiums, so make sure you obey all traffic laws and drive as safely as possible.
This includes following the speed limit, using your seatbelt, and refraining from distracted driving.
Take a defensive driving course
Many insurers offer discounts to drivers who have taken a defensive driving course, which teaches safe driving techniques and strategies.
Taking such a course can also help you to become a better, safer driver, so it's definitely worth considering.
Maintain a high credit score
Your credit score reflects your trustworthiness and financial responsibility, which is why insurers often use it to determine your premium.
So make sure you pay all of your bills on time and work to maintain a good credit score. Other ways to improve your credit score include paying off any outstanding debts, keeping your credit utilization rate low, and only applying for new lines of credit when necessary.
Opt for a lower-value car
Insurance premiums are often based on the value of the vehicle you're insuring, so if you opt for a cheaper car, you can get a lower premium.
Just make sure that the car is safe and reliable, as you don't want to compromise your safety in order to save money.
Install safety features
Many insurers will offer discounts if you install certain safety features, such as anti-lock brakes, airbags, and anti-theft systems.
So if your car isn't already equipped with these features, you may want to look into having them installed.
Of course, you want to calculate the cost of installation versus the amount of your premium reduction to make sure it's worth it.
Bundle your policies into a single plan
If you have multiple insurance policies, such as home and car insurance, consider bundling them with one provider.
This can often result in a significant discount on your premiums, as insurers reward customers for their loyalty.
Look for discounts
Many insurance companies offer discounts for specific groups of people, such as students, military personnel, and senior citizens.
So if you fall into one of these categories, make sure you ask about any special discounts that may apply to you.
Drive fewer miles
Some insurers offer discounts if you drive less than a certain number of miles per year.
So if you're able to cut down on your driving, it may be worth it to look into this option — as you could end up saving quite a bit of money on your premiums.
Minimize the impact of teen drivers
Adding a teen driver to your policy can significantly increase your premiums, so it's important to minimize the impact of their driving habits.
This means looking for insurers that offer teen discounts based on factors like good school performance.
Don't go after all the bells and whistles
There are many add-ons that can be added to your policy, such as roadside assistance and rental car reimbursement.
While these can be useful, they also come with a hefty price tag. So if you're trying to keep your premiums low, it's best to avoid these extras.
Consider dropping comprehensive car coverage on an older car
While liability insurance is a legal requirement, comprehensive coverage is optional.
If your car is old and not worth much, you may be able to save by dropping the comprehensive coverage in favor of liability-only coverage.
Just make sure you understand the risks associated with this decision, as you may be responsible for repairs if your car is damaged in an accident.
Try to avail a no-claim bonus
A no-claim bonus is offered by many insurers for each year that you don't make any claims on your policy.
This bonus can often result in significant discounts on your premiums. So if you've been with the same insurer for a while, make sure you ask about this bonus.
In order to avail of the no-claim bonus, avoid making small claims that wouldn't leave a large dent on your wallet.
Consider switching to an eco-friendly vehicle
The next time you're out in the market for a car, consider buying an electric or hybrid car. These vehicles are not only better for the environment, but they can often result in lower premiums as many companies are now promoting greener practices.
Final words
We hope this article has been helpful in helping you figure out how to keep your car insurance premiums low.
Remember, car insurance is crucial and it can get expensive. But there are many ways to save on your car insurance premiums — from installing safety features to bundling policies to buying a more eco-friendly vehicle.
Importantly, cheaper is not always better. So make sure to balance pricing with service quality when looking for a provider.