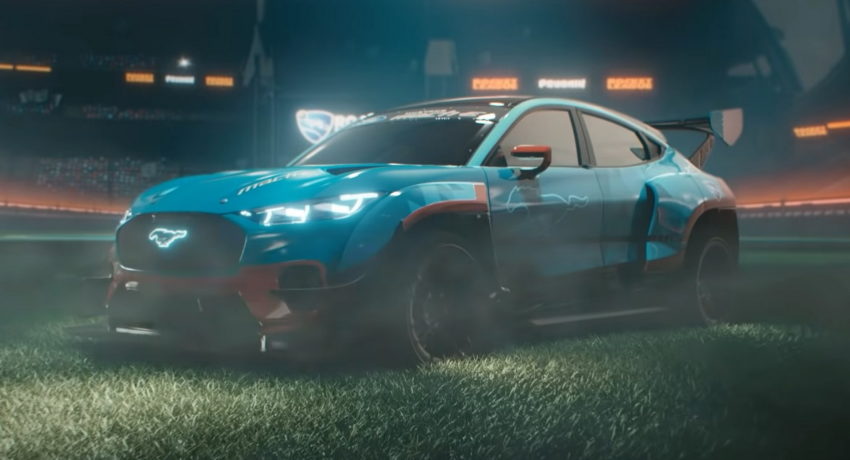 Ford is no stranger to the digital arena of Rocket League, but its latest models may be the most exciting yet as the publisher announced today that two Mustangs will be joining the game's virtual lineup soon.
The classic Mustang Shelby GT350R 1965 Mustang and modern Mustang Mach-E Rocket League performance will both be available to players. This was revealed in an announcement video by Bryan Cranston, Emmy nominee and Ford spokesperson extraordinaire.
The Mustang Shelby GT350R RLE (Rocket League Edition) costs 1,100 credits and comes with the car, a Ford Performance decal, a "98" decal, special Ford Mustang Shelby GT350R RLE wheels, a "98" Player banner, and special engine audio designed for it.
Read Also: The 2022 M240i Will Be The First BMW Ever Available In Rocket League
The Mustang Mach-E RLE also costs 1,100 credits and comes with Ford Performance and "98" decals. It comes with its own wheels, the Mustang Mach-E banner and an audio system specifically designed for this car. It also becomes electrically charged when it goes supersonic, giving it a "shocking visual lightning effect."
Each bundle can be bought separately in the online store, or combined for only 2,000 credits. Both cars will be only available December 9-22.
Ford previously collaborated with Rocket League for the inclusion of its F-150, among others, in the Rocket League game.
Ford + Rocket League Freestyle Invitational is sponsored by Ford. It will feature tricks performed by players in the newly unveiled Ford + Rocket League Freestyle Invitational.